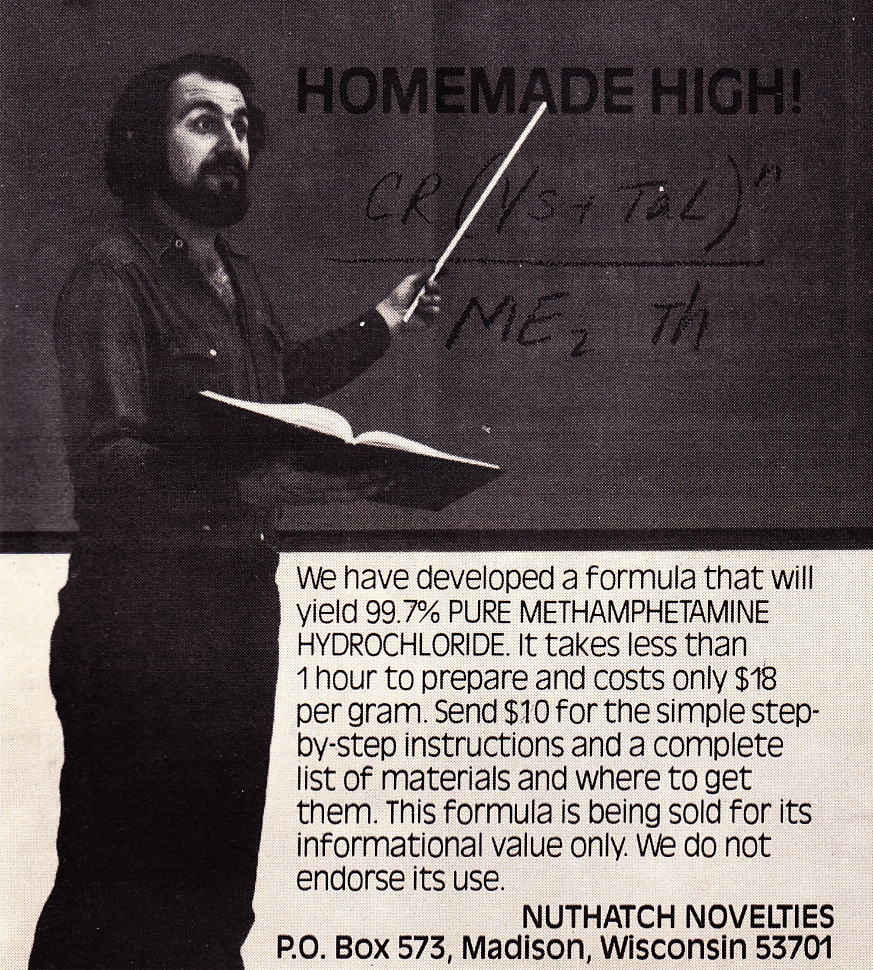 Above: this is an actual advert that was published in a nationally-distributed magazine in 1978.  In it we see a character who is clearly a science teacher.  He is presenting a novel way to make DIY meth.  SOUND FAMILIAR ANYONE?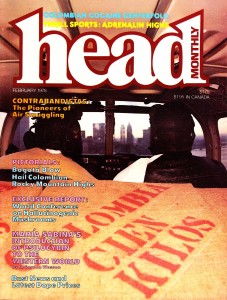 "Head Monthly" was published in the 1970s, and perhaps even later.  Very little information exists regarding this publication.  It is similar in many ways to "HIGH TIMES," which originated in 1974 and continues to be in operation today.  "Head" is a bit more hardcore, though; while "High Times" is primarily devoted to cannabis and mushrooms, "Head" is concerned as well with cocaine, heroin, and yes even meth.
If you've been reading this blog for a while, you might correctly assume that I spend a lot of time combing thru the chattels of the dead/damned looking for ancient audio and music-related paper to absorb, scan, and bring to the online world.  Well, if you spend enough time looking for music-stuff, you're gonna find drug stuff, and so it was not surprising when I recently chanced upon a large collection of 1970's doper mags.
But what was surprising was the content and tone of some of these publications. Magazines that I had never before heard of or seen, with titles like FLASH and RUSH (these are coke mags) and MARIJUANA MONTHLY (seems to be an attempt at a 'classier' reefer mag).  With the coming widespread legalization of marijuana in America, the 'Outlaw Pot Mag' seems like a quaint anachronism.  FLASH and RUSH are still pretty fkkn edgy though.  Expect the occasional post from these weird old artifacts in the coming years.