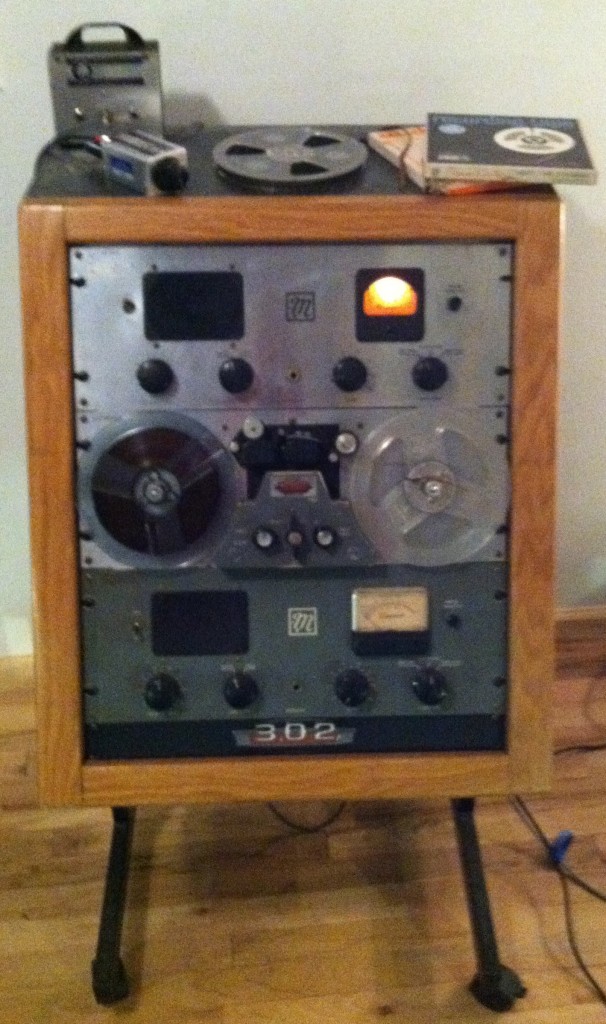 It never ceases to amaze me how many people navigate to this website as a result of searching for Magnecord tape-machine information.  Until I bought a pair of PT6 machines last year, I had no awareness of them; since then, I am continually discovering more and more evidence of the role that Magnecord played in mid-twentieth century broadcasting and recording in the United States.  Moreover, my two machines (previously owned by the University of Connecticut; purchased by me last year for $25/each) now work great after I performed some restoration work.  This is no mean feat for sixty-year-old tape recorders which were subjected to the harsh treatment of student-recordists for untold decades.  Anyhow, you can hear some early test-recordings that I made with the PT6 shortly after I restored them:  listen here and here.    Since I recorded that version of "Hallelujah,"  my two PT6's  have been parked in the entryway of our studio Gold Coast Recorders.    Clients often inquire about them, surprised to learn that they are in fact functional; but it was not until last week that they actually got used on a session.   Take a listen to the track below and you can hear some of the wonderful music of Keith Restaurant.  Keith's been a frequent visitor to Gold Coast since we opened our doors in April and he makes music that you might call minimalist, or noise music, or process music;  it's inherently impossible to categorize.  With this sort of 'organized sound,' every listener needs to find his/her own way in.  The following piece is from a set he recorded called 'computer music.'  You are hearing a single live take of several performers manipulating the harddrives and power supplies of live laptop computers, amplified with induction mics and guitar amplifiers.  The Magnecord PT6 is the primary recording medium, and several generations of re-amping and re-tracking (via our UREI 809 studio playback monitors) in the big live room at Gold Coast were layered to create the overall piece.
LISTEN: KR_CmptrMx_Track2.mp3
Since the sounds that composer Keith Restaurant organize in this music have essentially no reference point (I.E., none of them are sounds that you or I would have heard before), every element of the production process is incredibly important in creating meaning.  In this way, the Magnecord PT6, with it's peculiar frequency response, distortions, and flutter, is being used in a very significant way; it is a primary component of the sound, rather than an 'effect.'  This contribution is intensified by the multiple-generations of recording and re-recording via the PT6.  It is also interesting to note than even in the longer (4:00) piece, the PT6 deviated less than 250ms over 4:00 relative to the Pro Tools safety copy.  This is great news for anyone who wants to fold one of these into their working process.
You can learn more about Keith Restaurant at his blog.