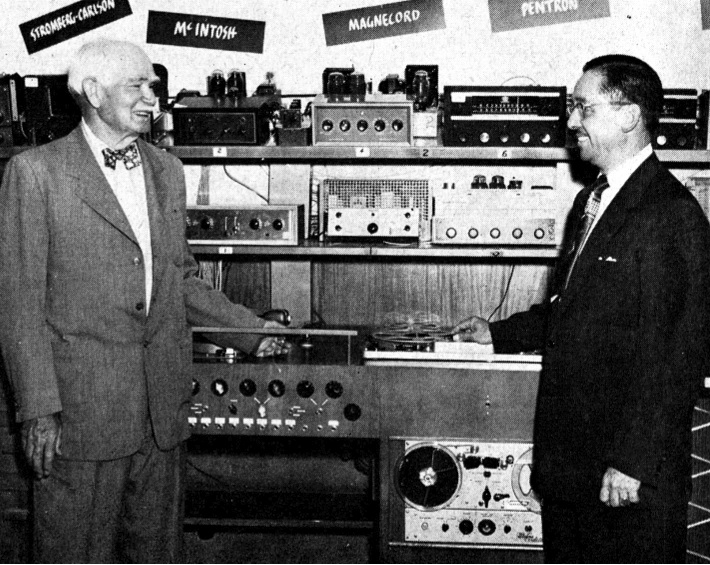 Lee de Forest (L), the man who invented the voltage-amplifer tube, takes in the state-of-the-art in consumer audio reproduction c. 1953.
Download a two-page article on the subject of "What is High Fidelity" as-published right at the dawn of the hi-fi cultural phenomenon.
DOWNLOAD: IST-1953-09-Callen-What_Is_High_Fidelity
Audio.  From children's toy to naval communication device to home entertainment to art, all within one lifetime.  What has changed significantly in our conception of the role of audio technology since 1953?  As this article makes clear, in 1953 'fidelity,' or verisimilitude to some supposed acoustic event, was the 'state of the art' in audio, and contemporary technology such as the U47 mic and the Ampex tape machine was finally making this verisimilitude possible.  We now no longer have the expectation that a piece of audio 'represents' or 'stand-in-for' any actual acoustic event that ever happened in the physical world (Katy Perry track? Or Sgt Peppers?), but what have we gained?  What new expectations/demands do we have?