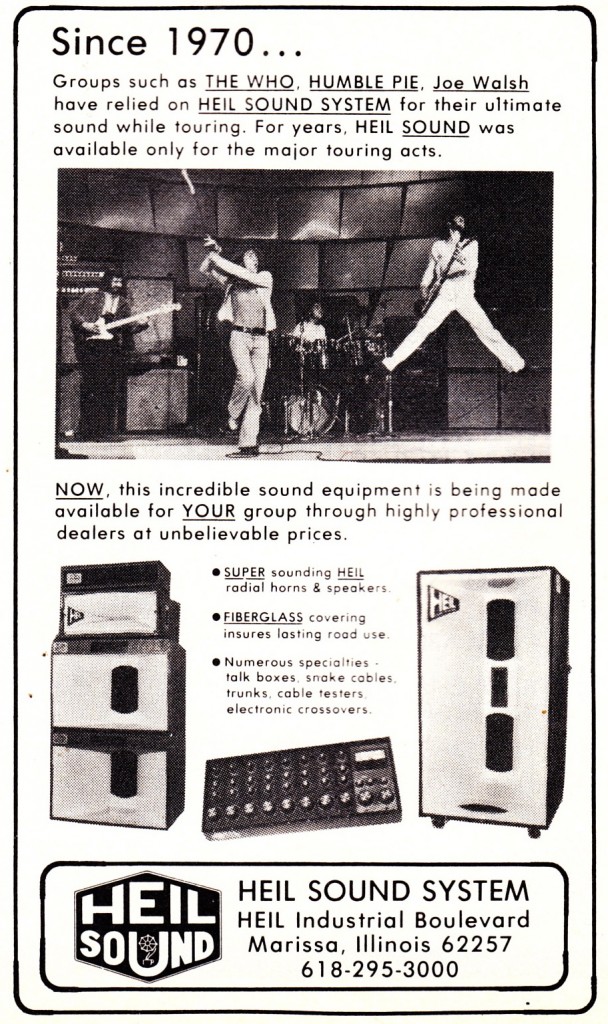 From Wikipedia:
"Bob Heil (October 5, 1940) is…most well known for creating the template for modern rock sound systems. He founded the company Heil Sound in 1966,which went on to create unique touring sound systems for bands such as The Grateful Dead and The Who.  He invented the Heil Talk Box in 1973, which was frequently used by musicians such as Peter Frampton, Joe Walsh and Richie Sambora, and is still in use today."
Bob Heil is a great American inventor.  I've written about him before on this site; click here for an example.  Here's a quick look at some of Heil's products from the mid 1970s.  If anyone out there is still using any of these pieces, drop us a line and let us know…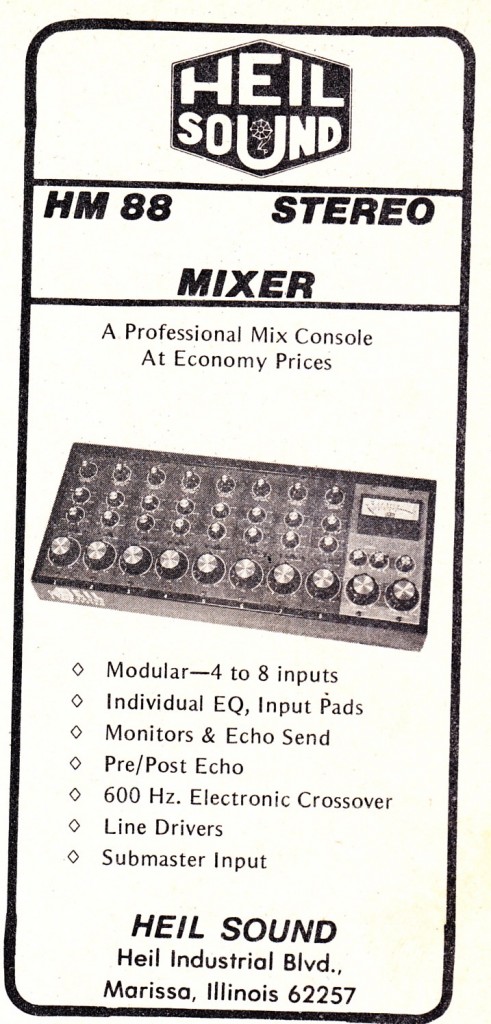 The Heil HM88 Stereo Mixer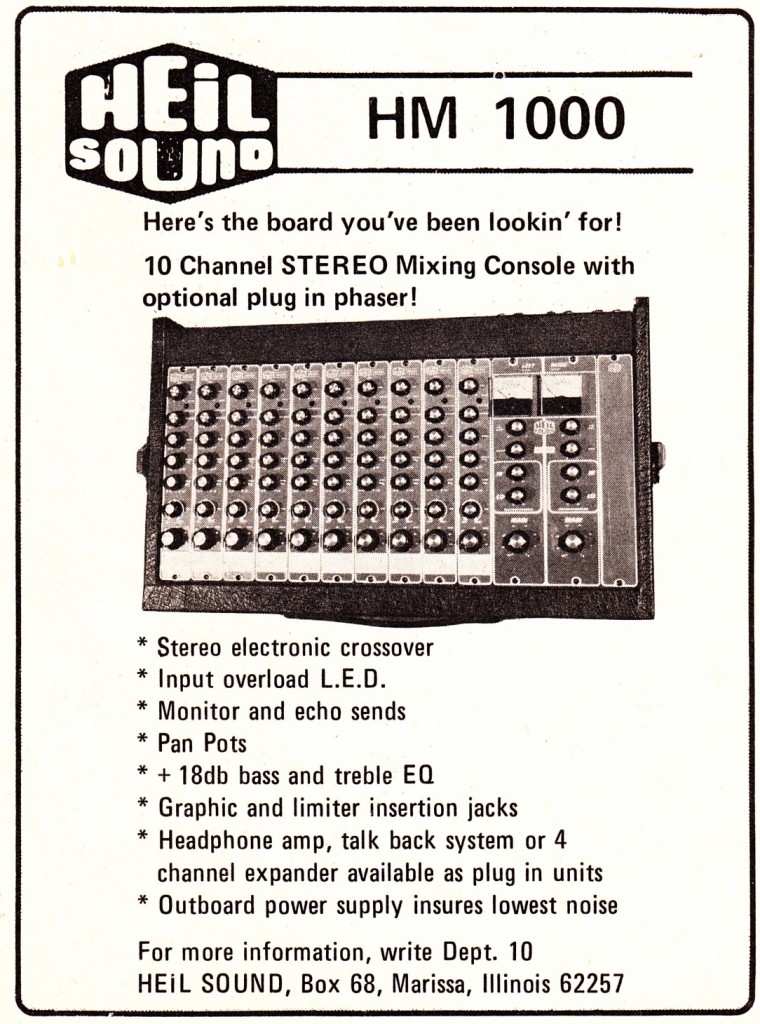 The Heil HM1000 Stereo mixer with optional plug-in phaser.  Wow can you image.  What would the modern equivalent of this functionality be?  Built-in AutoTune?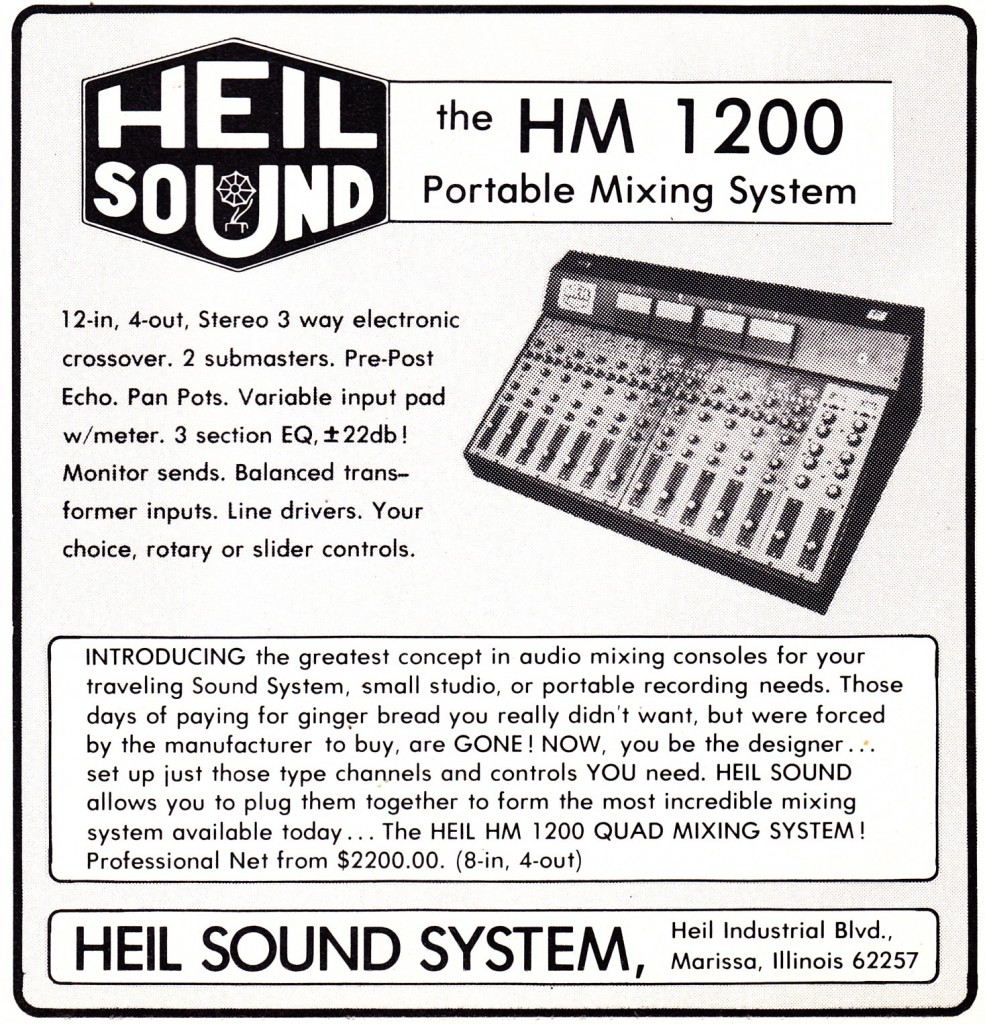 The Heil HM1200 console with +/- 22DB equalization.  Good lord.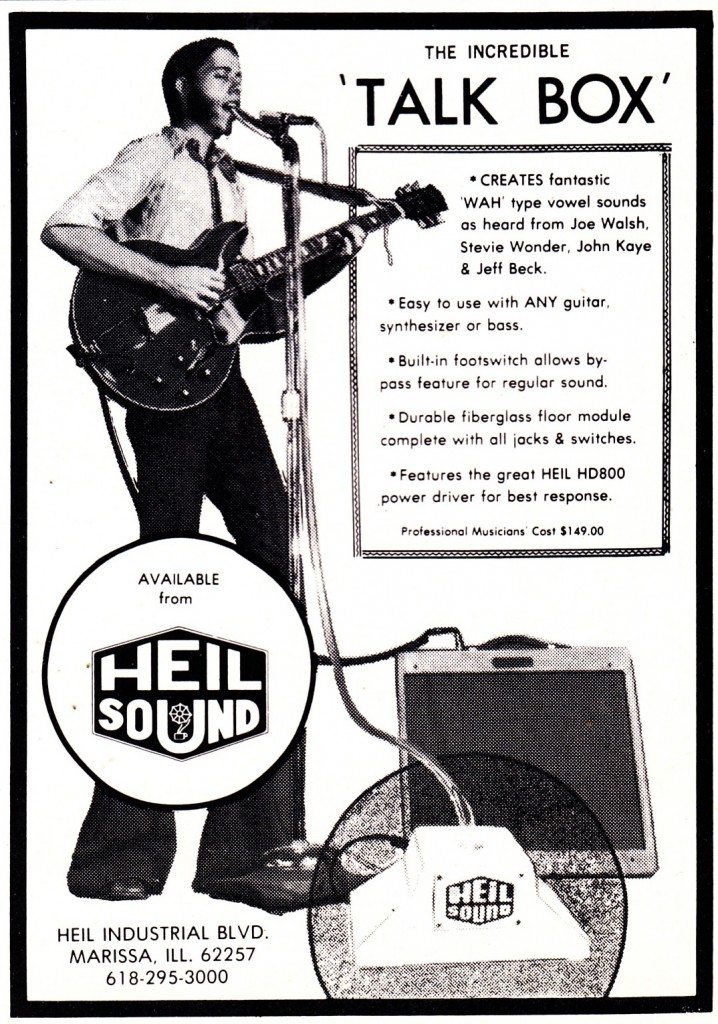 The Heil Talkbox, the first of its kind.  The bio-mechanical translation of a vocoder: pitch and formant information are supplied as distinct elements and a unique hybrid results.