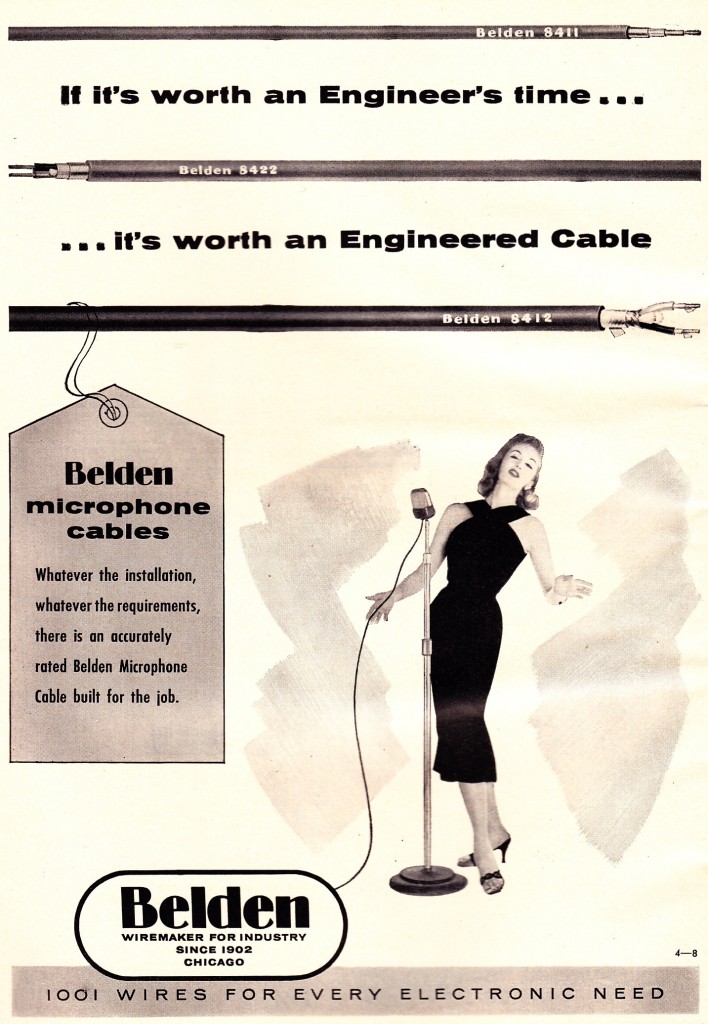 Above: Belden 8411, 8422, and 8412 microphone cable.  I still use Belden 9451 for most studio hard-wiring tasks, although I have to admit that I am very devoted to Canare StarQuad for actual mic cables.  Anyone out there prefer Belden mic cable to the Canare?

Above: The Altec 680A omni dynamic.  This one looks very strange.  I am very curious to know what it sounds like.  Anyone?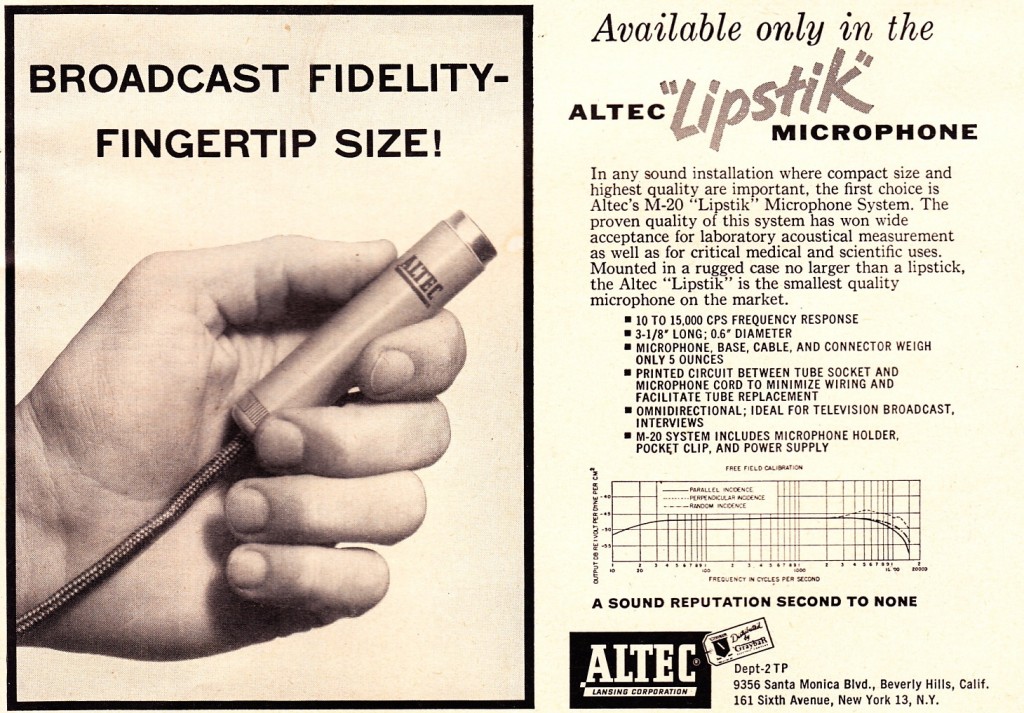 The Altec M20 condensor microphone.  These seem to still be is use in studios.  I hope I turn up one of them soon…  folks seem to like them a lot.