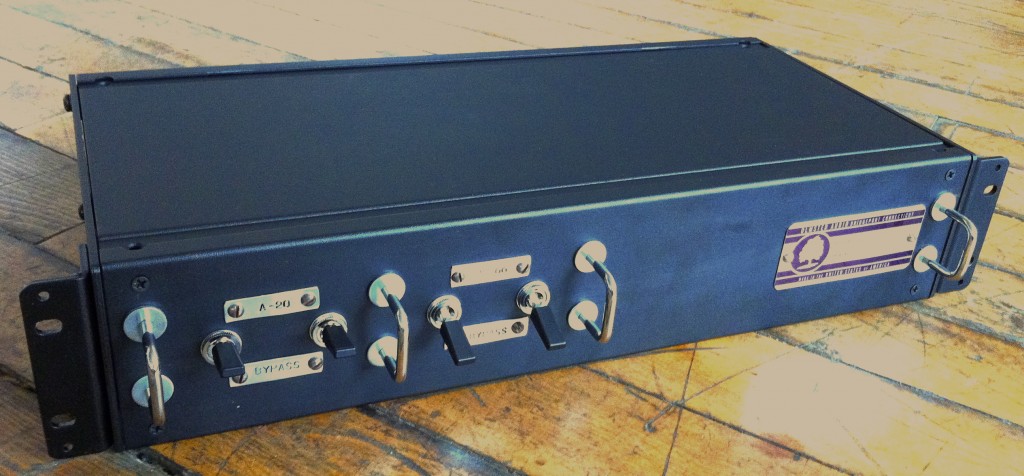 Recently shipped this bespoke four-channel unit to customer P.G.  PG sent me a pair of UTC A20s and a pair of Triad HS-66 600:600 transformers; he wanted a finished piece that would allow him to switch the transformers in-and-out of a signal path easily.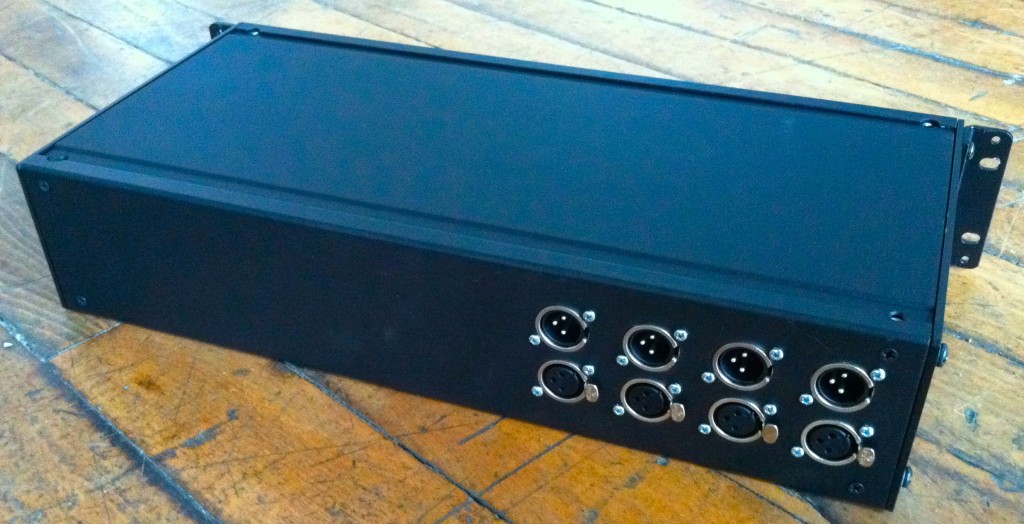 For an explanation of the 'transformer-as-signal-processor' concept, see this previous post concerning a similar custom build.  P.G. wanted his unit built as a two-space chassis so that he could add a third pair of transformers in the future if he wished; the front panel was precisely measured and punched so as to allow this to be done in a visually harmonious manner.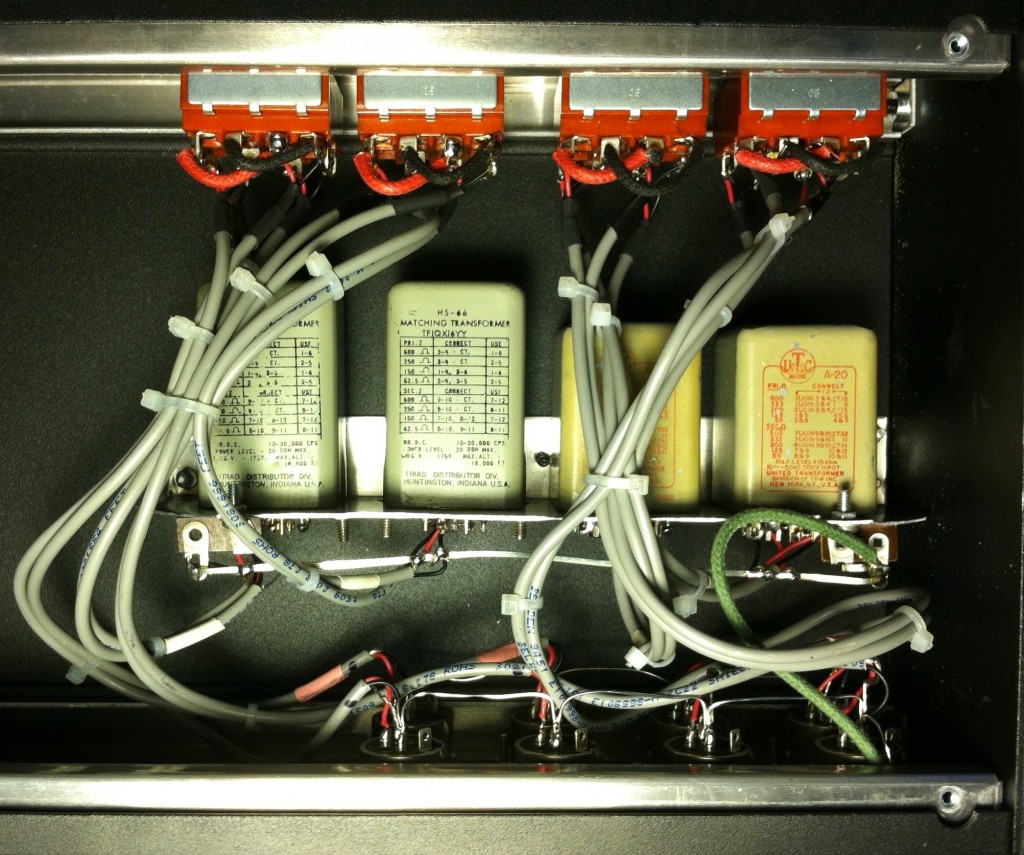 Above, the inside of the unit.  Belden 9451 wire and the same 12,000 watt (no typo) 4PDT toggle switches as the prior build.  So how does it sound?  For those of you who are curious about commissioning or DIYing a piece like this, here are my impressions.
First, the 'hard facts,' measured using sine waves at +10db.
UTC A20: Insertion loss approx. 0.2 db.  down 1 db at 12hz, down 1 db at
65khz.  Otherwise flat.
Triad HS66: Insertion loss approx. 0.1 db.  down 1 db at 10hz, down 1 db
at 60khz.  Otherwise flat except for a bump up around 10k.
As fast as listening test (with music, not test tones): and this is obviously very subjective: the UTCs are very very subtle.  Bass is little more organized but it's really hard to say. They are just too perfect I guess.  If they are run them at full protools level (+22) the user will likely hear some color, as it is outside their stated linear range. But at +10 there is little effect.
On the other hand, the Triad HS-66 definitely have a sound: at first I thought that they were bass shy, but the sweep test denies that.  To my ears, they make everything sound more forward and aggressive.