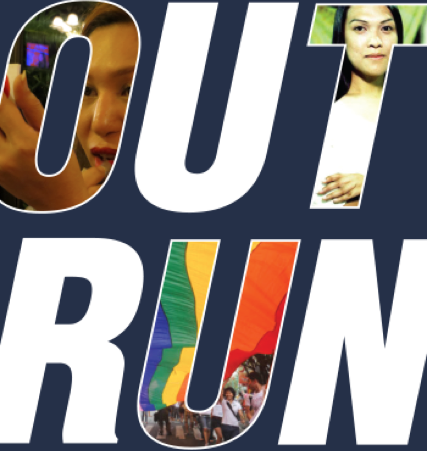 In the later part of 2015, Nathan Halpern and I wrote and recorded the original score to a new documentary film called OUT RUN.  OUT RUN premieres next Friday April 8 at the Full Frame Doc festival in Durham North Carolina.  Directed by Emmy-nominated filmmakers S. Leo Chiang and  Johnny Symons, OUT RUN tells the story of the Ladlad political party.  In the words of the Full Frame curators,
"Ladlad is the only LGBT political party in the world, and their charismatic transgender leader Bemz Benedito is running for Filipino Congress alongside two other LGBT candidates. Eighty percent of the legislature in the Philippines is elected by geographically defined voter districts; the other 20 percent consists of candidates from issue-oriented parties who campaign nationwide to represent marginalized minorities like farmers, women, and workers. The Philippines is a primarily Catholic country with a complicated relationship to LGBT issues. While Catholicism considers being gay a sin, many villages have drag beauty pageants, and beauty parlors are social hubs for a highly visible LGBT population who are tolerated as long as they don't cross certain societal boundaries. Ladlad, taking their name from the slang word for "to come out," tests campaign strategies: Do they defy the conservatives in power by expressing their authentic selves, or do they suppress their flamboyance to win over the most voters?"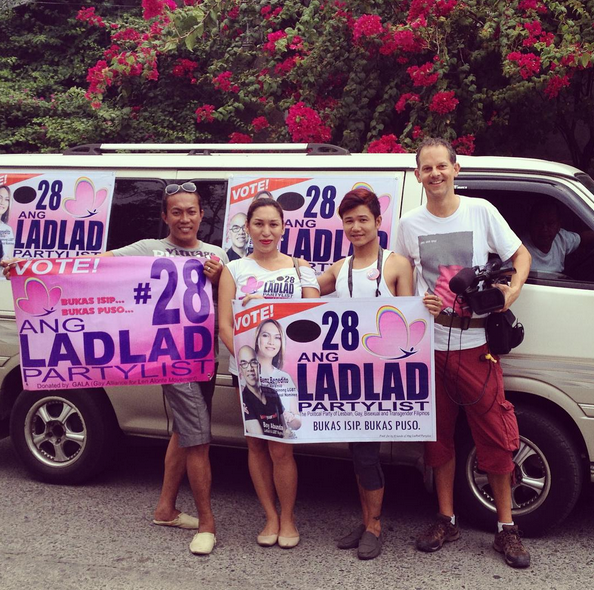 The story is modern and dramatic, the backdrop of Manilla and its surrounding regions is colorful and dynamic, and we tried to reflect these qualities in the percussion-and-guitar based score that we created.  For anyone interested in election politics or LGBT issues, the film is a must-see.