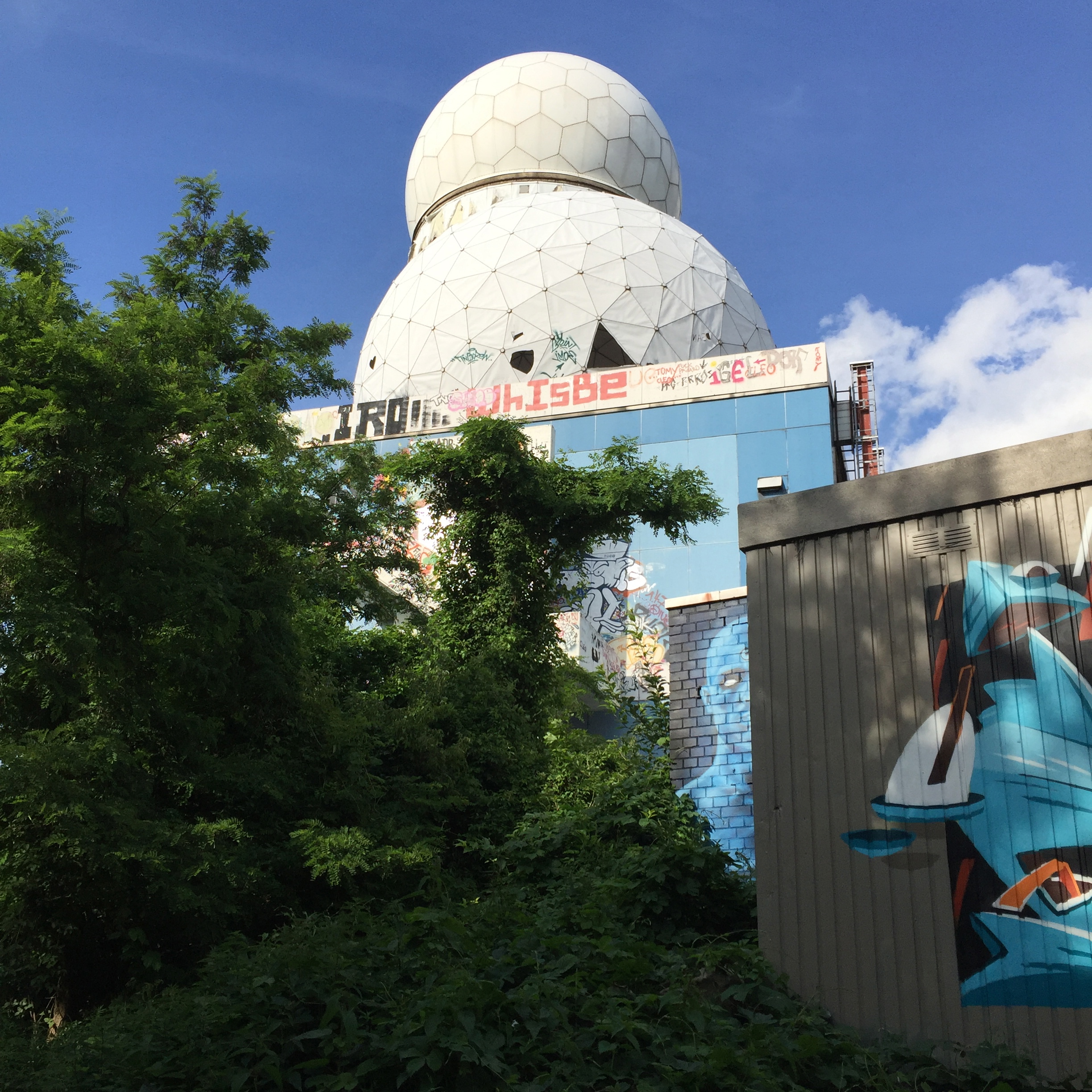 It's a perfect day in summer.  You're walking along the slope of a beautiful mountain on the wooded outskirts of Berlin; when you look down you see that this is not a mountain at all.  It's the biggest rubble pile ever created.  Bits of ReBar and concrete stick up through the dirt, the remains of 400,000 buildings leveled in the last weeks of WWII.  And then.  Atop the hill.  An enormous, impossible structure that is built literally and figuratively, on top of decades of conflict, fear, and terror. Teufelsberg.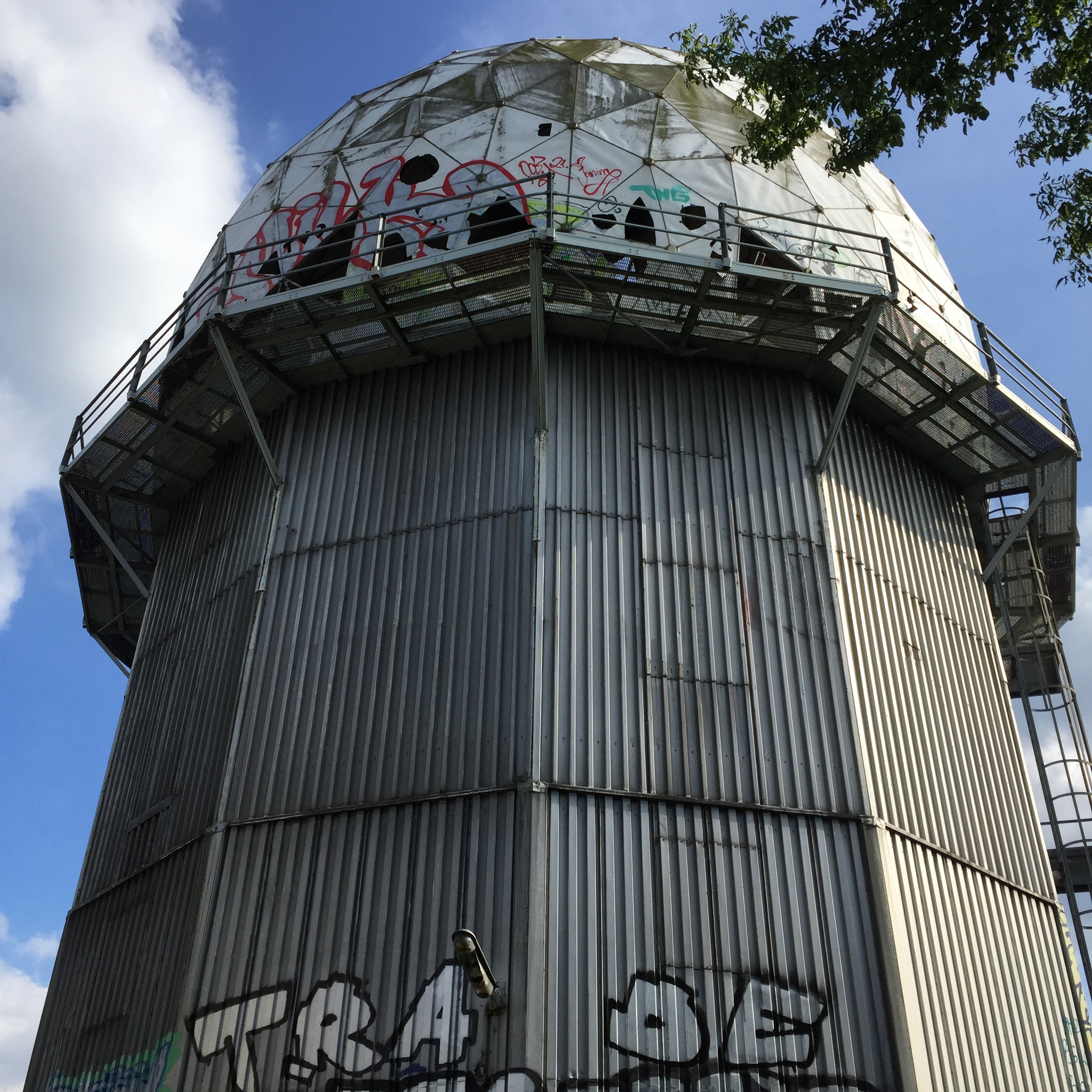 Click the link if you want the story. It's too much information for me to relate and it's been told many times by better tellers.  But.  Suffice to say: I paid the seven Euro bribe to the squatters who de facto control it now and it was well worth the 2-donor-kebab's worth of weird shit I saw.  And recorded.  And I give those recordings to you now, edited, EQd, and ready to drop into yr timeline.
DOWNLOAD: Devils_Mountain_Hits_2444
I don't know who the "vocalist" you hear is, so I can't grant you any rights to that particular sample, but feel free to use the other samples as you like.  Enjoy, and while I can't recommend that you go dig around in this place, I can tell you that it def ain't gonna be there much longer, and it's much harder to find than people in Berlin will tell you.