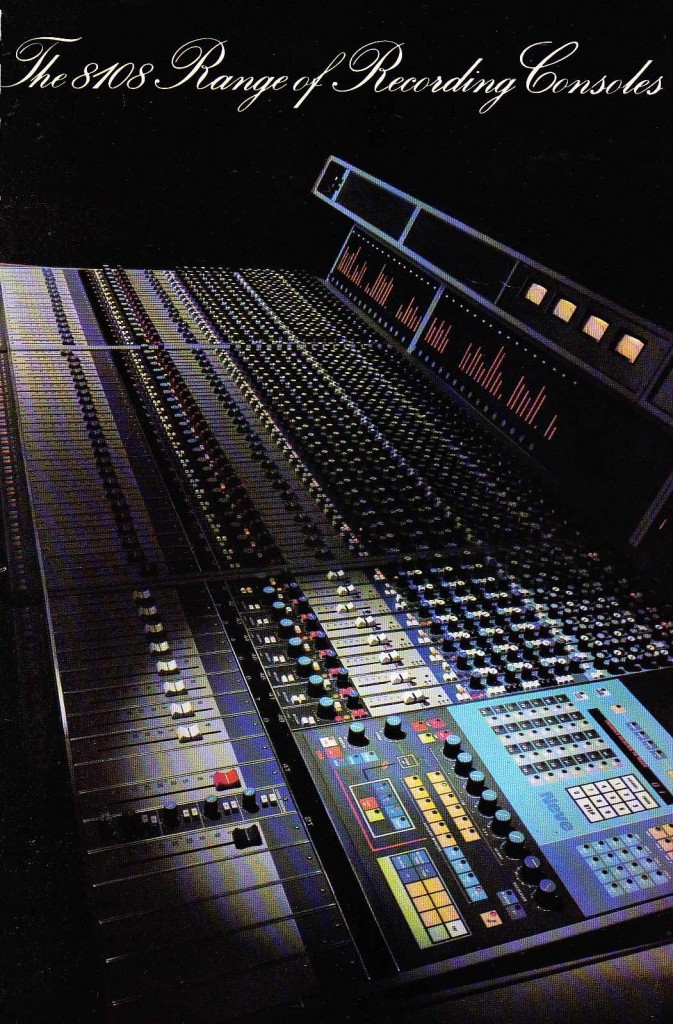 Neve is a British company which was, for many years, the preeminent manufacturer of high-end audio mixing consoles.  Until Solid State Logic (SSL) came along, Neve was the 'Rolls Royce' of mixing boards.  They were (are) terrifically expensive, but the products really do sound great and a Neve console still is a great 'magnet' for both engineers/producers and recording artists.   I have a pair of 1970′s Neve mic preamps in my studio and they really do sound fantastic.  They get used on pretty much every session.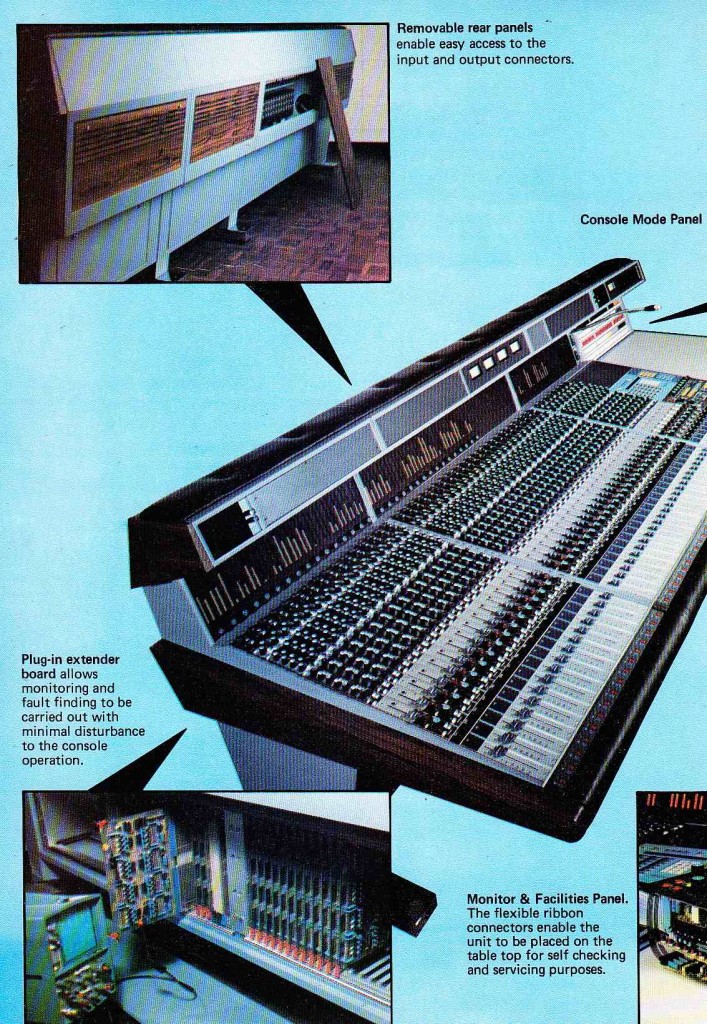 My former band made a few albums on Neve consoles.  I can't recall which particular models, but they were the older '80′ series of Neves.  The 80-series is what most people think of when they think of 'Vintage Neve' console.   Neve did make later analog consoles, though, such as the 8108, pictured above from the original sales sheet.  The 8108 is somewhat maligned, largely due to the fact that it has an active patchbay system which the mix buss and multitrack routing goes through.  The channel strips do not have any buss assignment buttons – all of the bussing is assigned in the master section shown below: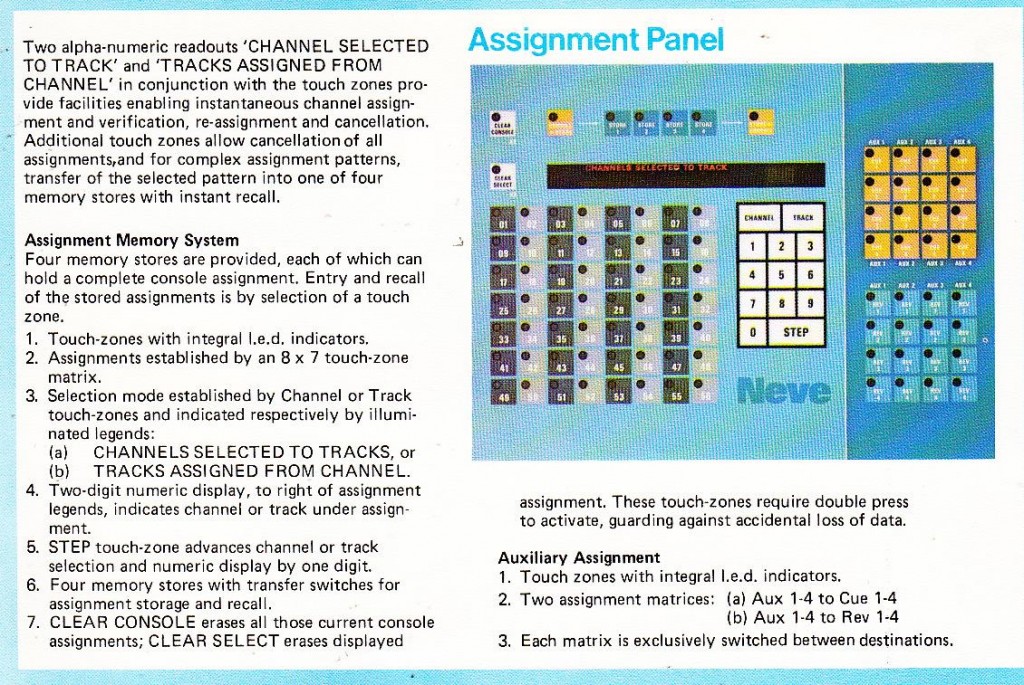 This system is apparently prone to problems, and the forums are full of vague complaints about the sound quality as well.  The 81-series is an attempt to introduce digital routing/switching control to an analog mixing console, and maybe Neve was a little premature in this move.

A client hired me to do some basic assessment/ maintenance on the 8108 pictured above.  It had not been used for many years.  Hard to say how many; but I would guess…  5 years?  It powered up immediately, and other than some patchbay corrosion and dirty switches, the channels largely worked well.  Based on my initial listening, the mic preamps and EQs sound great.  Very, very powerful EQ.  Seems like there is a of headroom.   I have not gotten in the master section yet – I was just evaluating the input strips – so more on that later.
That's it for the moment – but I will leave you with this circa 1983 (? – a guess) NEVE catalog that I came across.  More on the 8108 to come.