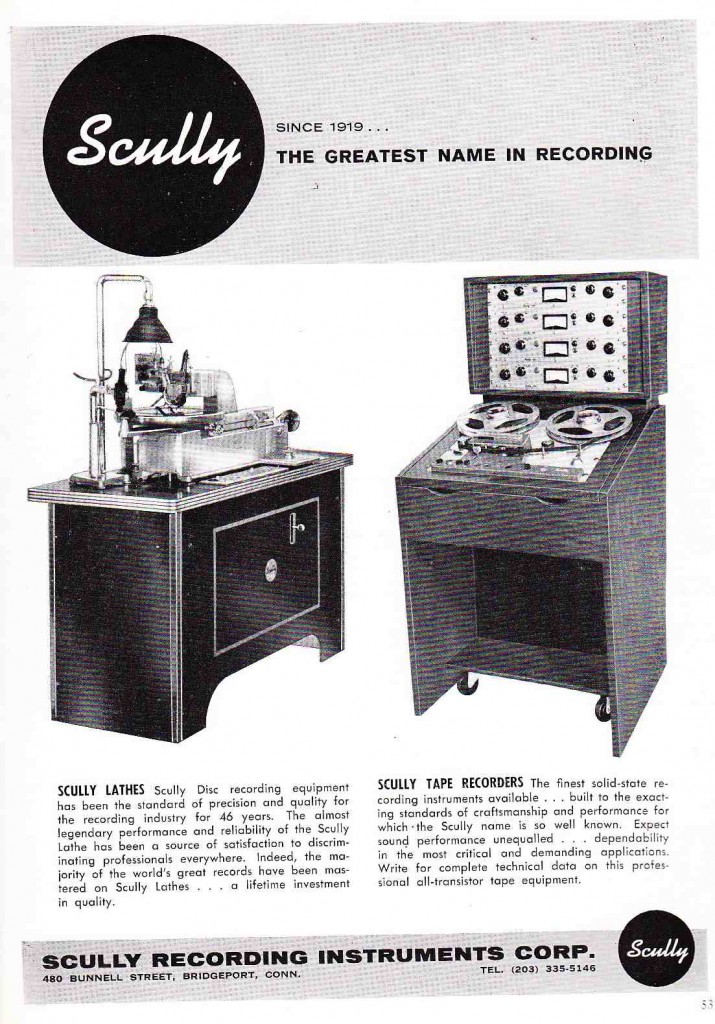 Scully was one of the main US makers of professional multi-track tape machines through the 1970s.  Scully was based in our fair city of Bridgeport CT.  Wikipedia has no information on this classic manufacturer; in fact, they incorrectly identify it being from 'bridgewater connecticut.'  I've been slowly accumulating archival material on this company and hope to have a comprehensive treatment together at some point.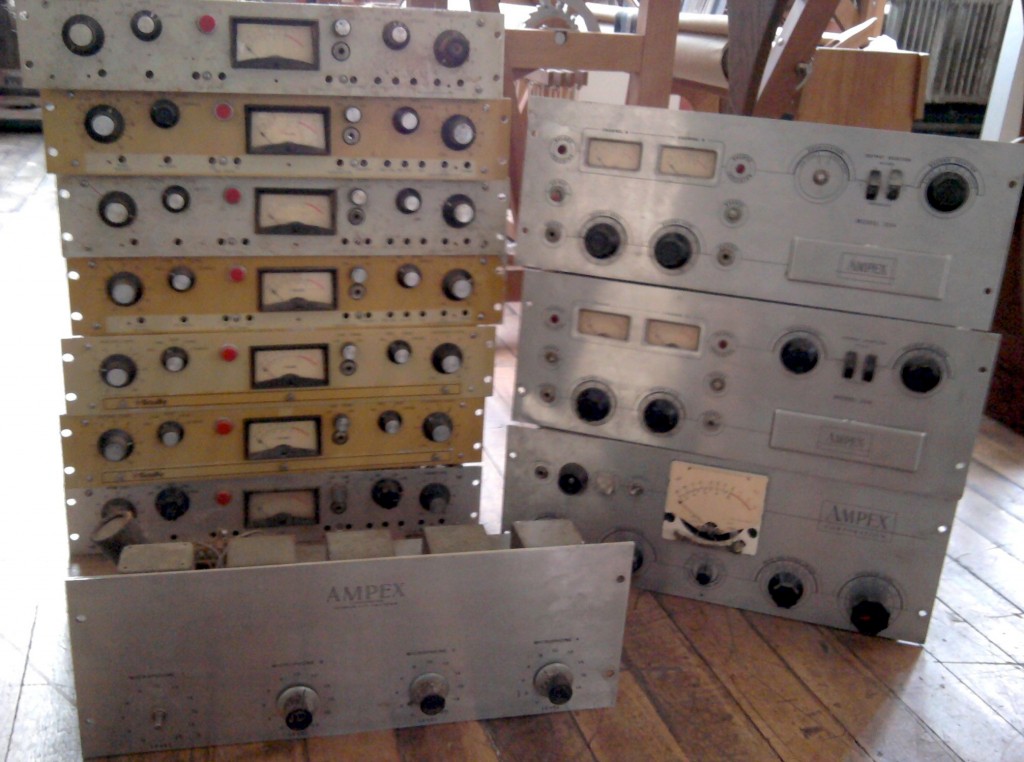 Earlier this week I bought a full truck load of old Scully and Ampex tape machines for a few bucks (no joke).  I think that there were about four Scully 280 2-track machines, several Ampex 351s and PR10s, a 16-track scully 2″ machine, and a few other odds and ends.  My truck is currently out-of-commission awaiting some parts, so I was limited to taking just the stuff that would fit in my VW.  This meant leaving the transports behind and just taking the electronics portions of a few of the machines.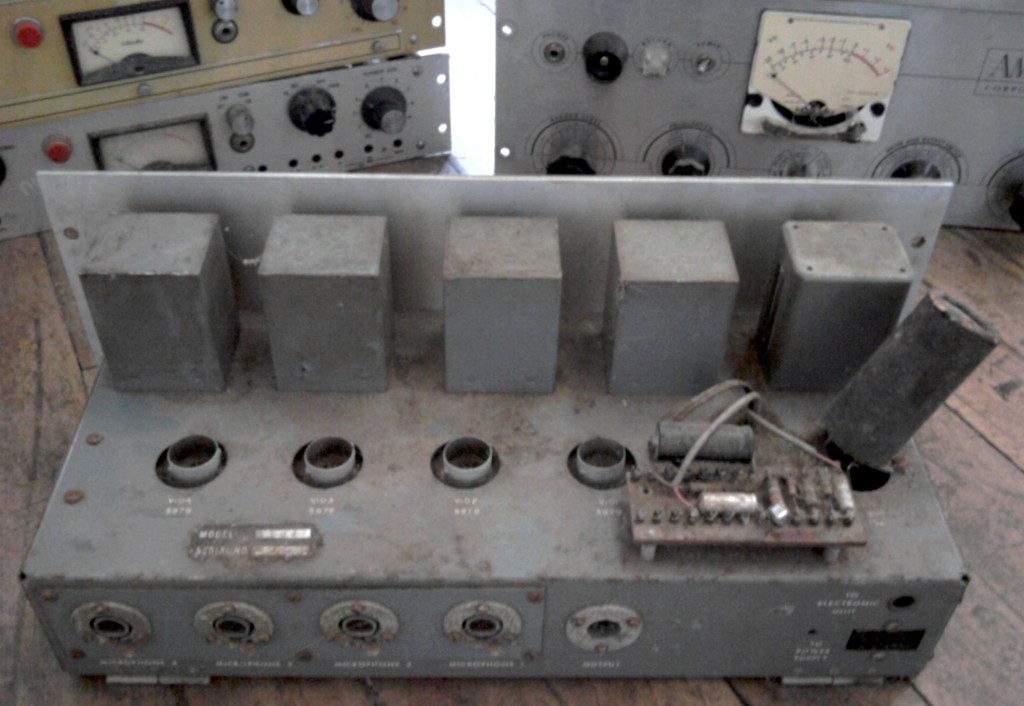 The most exciting piece is this Ampex 3761.  It needs a complete restoration (nearly every part and connector is rotten), but the chassis/faceplate and UTC transformers are intact, so I think I will give it another life.  The 3761 is not a particularly useful device, but it does have an incredible pedigree.   It is a four-into-one microphone level mixer which uses the excellent 5879 pentode tube, and some of the best input transformers that UTC (or anyone else) ever made.  The 3761 was used in order to mix four microphones onto one track of an Ampex tape machine (in fact, it gets its power from the tape machine).  And what recordings were made using these devices?  How about most of the classic STAX recordings.  Good God.

Anyhow, seems like this thing deserves another chance.
How about the rest of that stuff though?  It all dates to around 1965-1970.  None of it seems to have been maintained since 1990, and everything was generally filled with dog hair, dead bugs, and bits of food that (presumably) mice secreted away in there.  Yes it was really that nasty. So i was not about to risk a major biohazzard restoring this stuff.  The only other option:  Chop it up.

Each of the 280 chassis contain a number of excellent hermetically-sealed transformers: a UTC A18, UTC A39, and a very large Freed 600:600 (split) transformer. I have yet to find a UTC A-series transformer that did not work, so I am reasonably optimistic.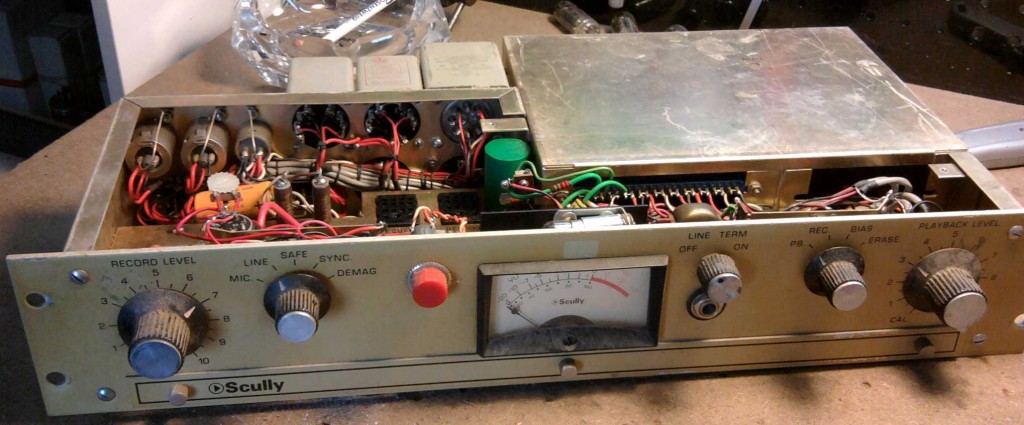 Three of the 280s also had a UTC 0-1 500:50K input transformer.  Many of the 280s also had clean XLR jacks, lamp holders, and API VU meters.  So it was a good harvest in general.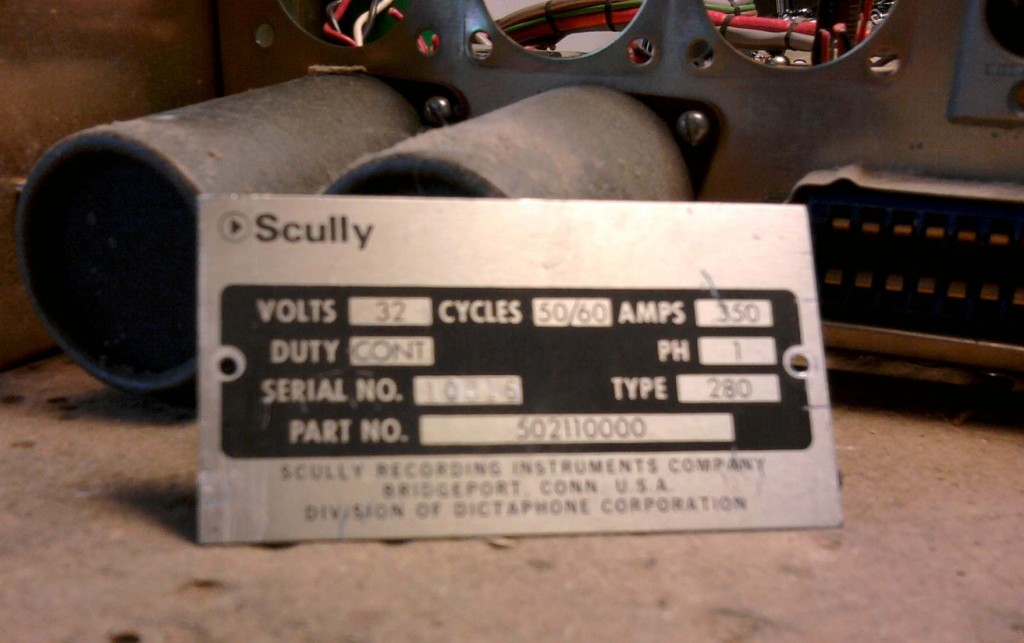 I do feel a little guilty about chopping up these classic units, made with care here in BPT; but I have a plan to earn back the audio karma.  Once I can track down the schematic for the 280, I will clone the mic pre-amp circuit, and build a few stand-alone 280 clone pre-amps using the original transformers, meters, and whatever other cosmetic parts that I salvaged.  I have been waiting for the right solid-state pro-audio project to present itself, and I think it found me.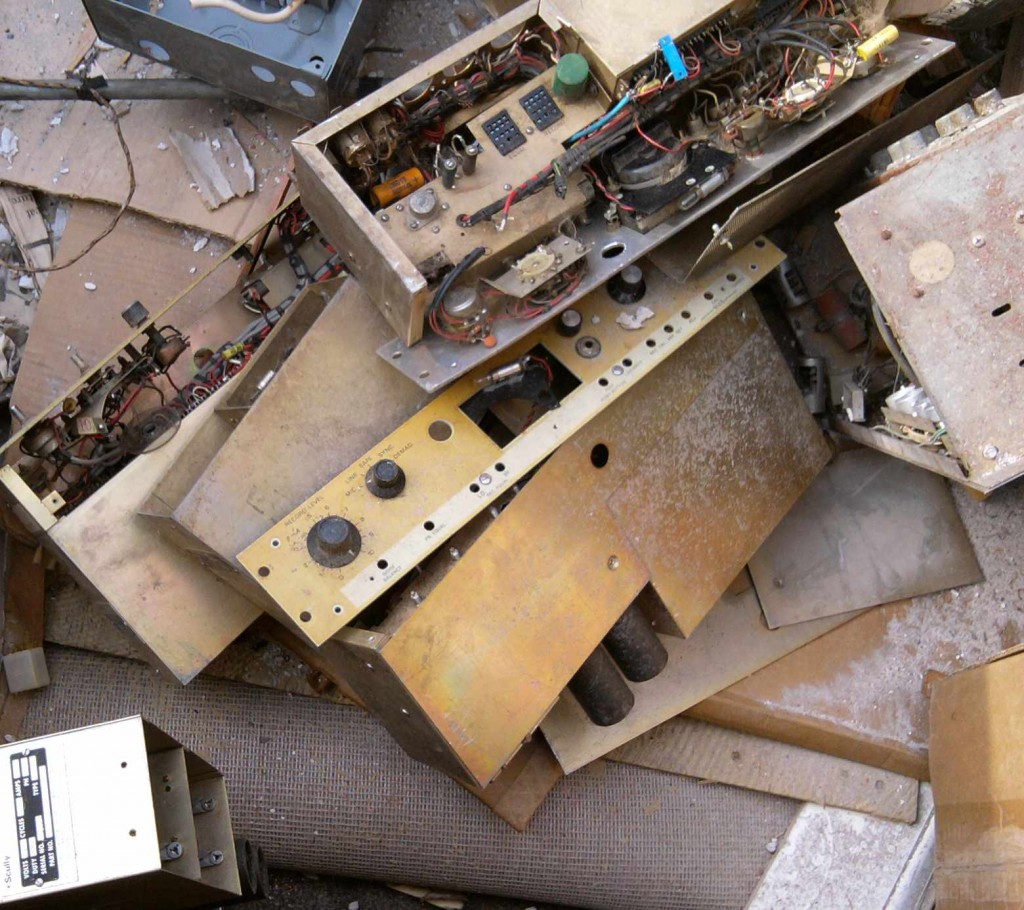 It was a little painful to dumpster the carcasses; I felt a little better after K told me that someone shortly thereafter pulled them from the dumpster, shouting excitedly that they were brass, and therefore valuable for salvage.  One person's junk…