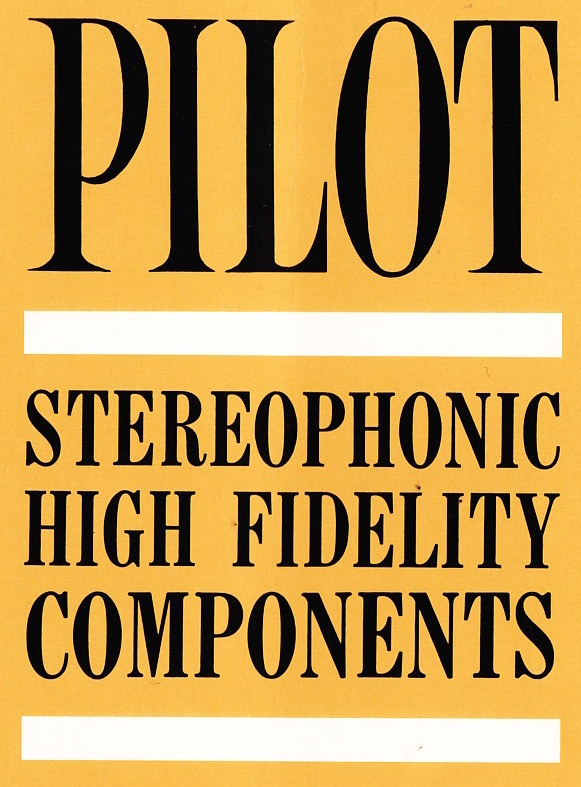 Download the entire twenty-page 1962 PILOT hi-fi catalog:
DOWNLOAD: Pilot_HiFi_Line_1962_Catalog
Models covered include: Pilot 610, 602MA, 602SA, 654MA, and 746 receivers; Pilot Mark III, 280B, 285, and 780 FM tuners; Pilot 230, 240, 246, and 248B stereo integrated amplifiers; Pilot 200, 120, and 100 FM Stereo Multiplexers; Pilot-Garrard RC-3, RC-5, and RC-4 turntables; and Pilot PSV-2, PSV-3A, and PSV-4 speaker systems.

When you think of //Long Island City/Audio History//, what comes to mind, if anything?  Likely Fairchild and Marantz.   Pilot made neither pro-audio nor true high-end hi-fi, but as the graphic above reveals, they had quite a deep and storied history.   I have only one PILOT piece in my audio-pile (never say c%!!&ction) – an early stereo extension speaker – but I would bet that some of these pieces are pretty decent.