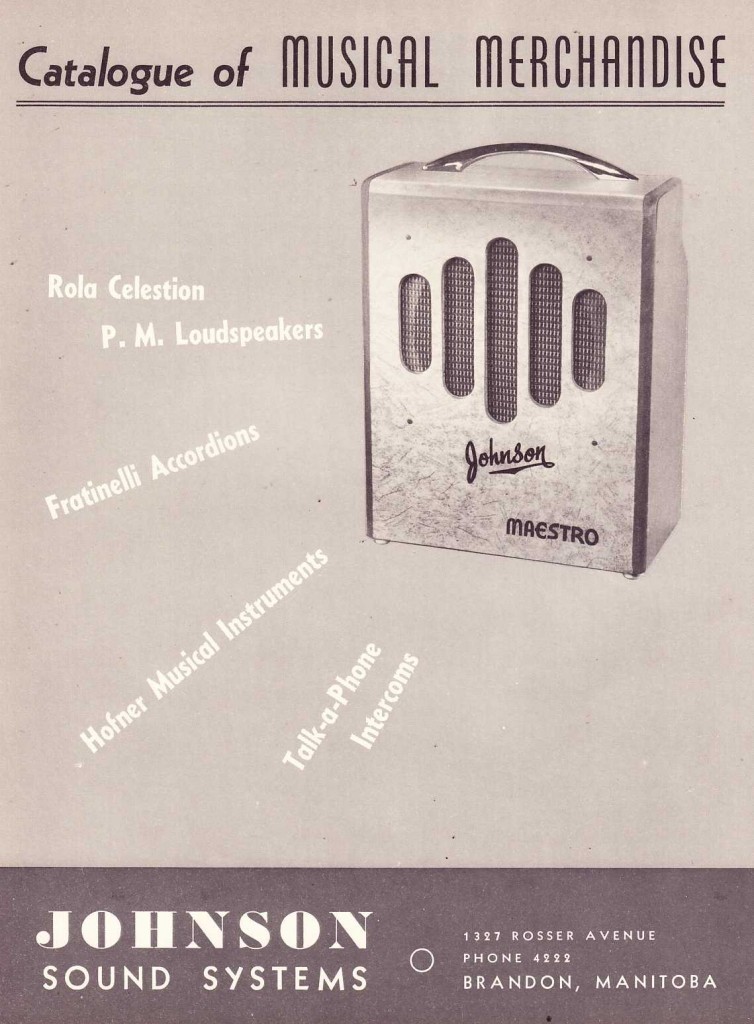 Download the abridged (10pp from 20pp) JOHNSON SOUND SYSTEMS circa 1951 catalog:
DOWNLOAD: JohnsonSoundSystems_catalog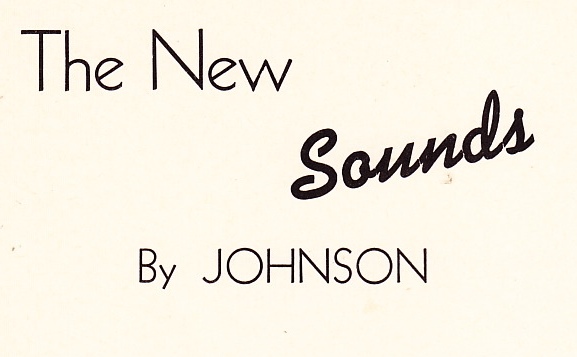 Alright here's a real obscurity for you.  JOHNSON was a brand/dealer of 'musical merchandise' in Brandon, Manitoba Canada in the 1940s/50s.  I've scanned the 10 pages from their circa 1951 catalog (the date is a guess based on the particular microphone models available in the catalog).  I've omitted the pages featuring luthiery parts, electric razors (!), etc.  Amplifier models featured include:  The Johnson Vibrante, Maestro, Johnson Junior guitar amps; and the Johnson M1, M2, M3, and J1 PA heads; plus Hofner classical and archtop guitars, mics from a few makers, Celestion Rola G-12, P-44, Z10Z0 speakers, plus pickups, etc.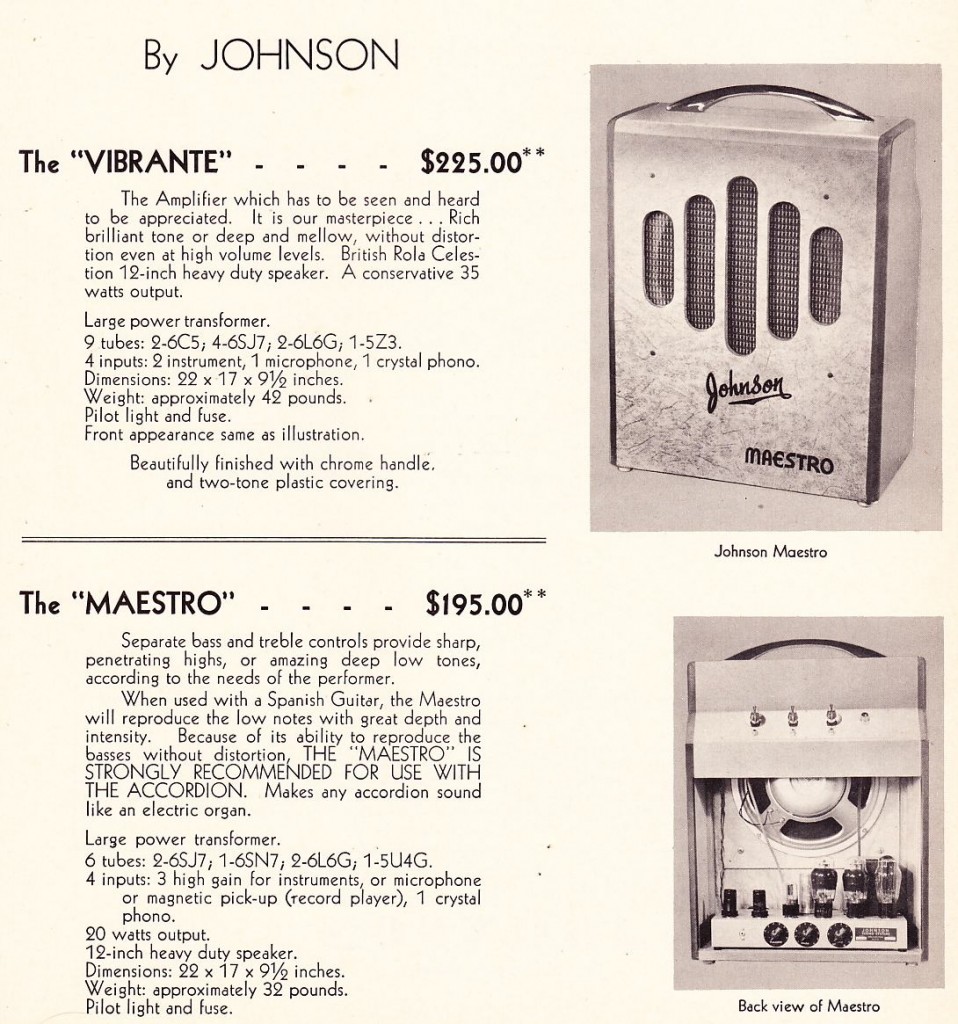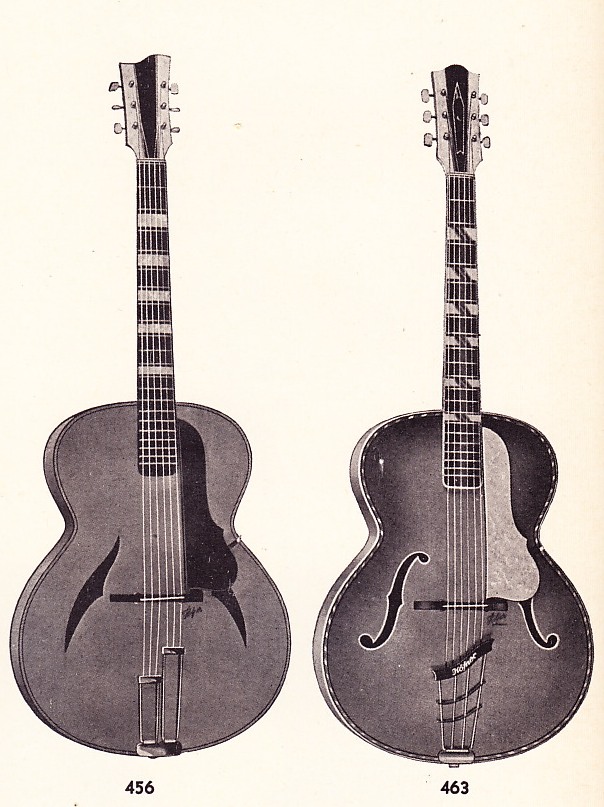 For a few words about JOHNSON and its founder Albert Johnson, plus photos of many later models of Johnson amps, visit this site.  The most interesting fact: these amps were not re-branded pieces from another manufacturer; they were in fact unique designs built on the familiar+dear Hammond chassis.