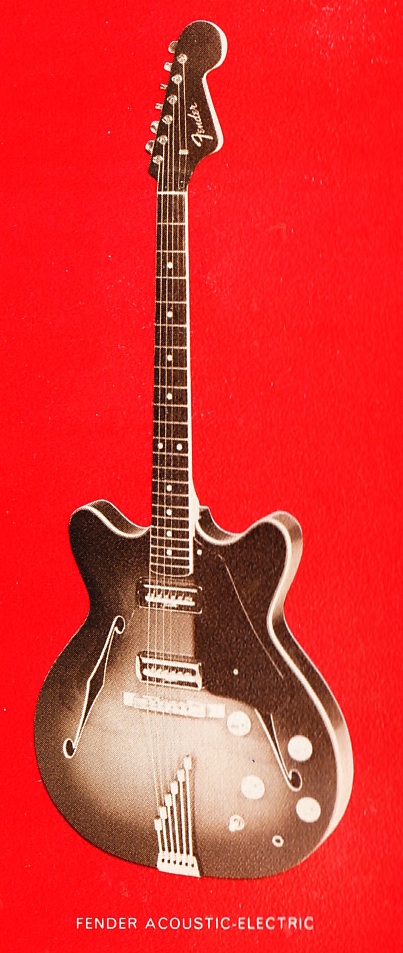 Looking through some old Fender Guitar Catalogs, I came across this unusual entry.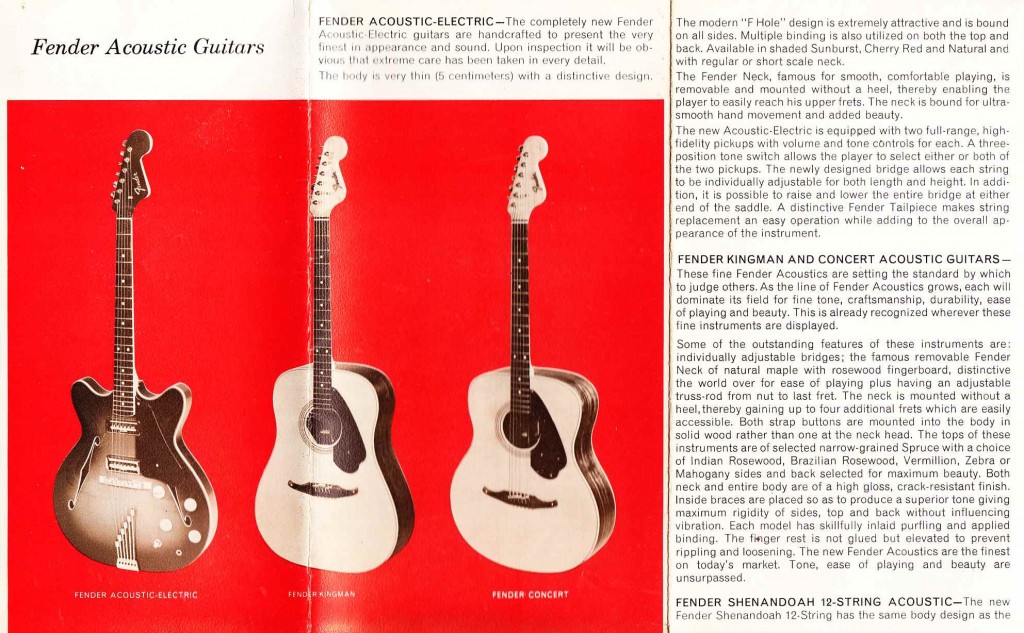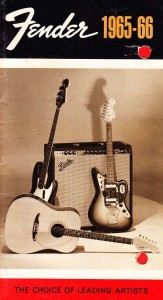 Behold the Fender Acoustic-Electric as it appears in the Fender 1965 Catalog (see catalog cover at right).  I have never come across any record of this instrument before, and yet there it is… photographed…  so at least one of them was made.
The Acoustic-Electric is pretty clearly the ancestor of the Fender Coronado, Fender's ill-fated Gibson ES-335 competitor.  The  Coronado was sold from 1966 through 1972.   There are a few notable differences between the Coronado and the Acoustic-Electric tho – the pickup design, the tailpiece design, bridge style, and the knob/switch placement.  We also see a dot-neck on a two-pickup instrument (Coronados had block inlays on the 2-pickup instruments and dot-necks with single pickups), as well as the classic Fender headstock shape rather than the soft lower bout of the Coronado headstock.  Taken in total, these small changes seem to represent a deliberate attempt to make the Coronado a more 'rock/pop' instrument than the somewhat 'classier,' 'jazzier' Acoustic -Electric.  This change in direction would seem to correspond neatly with Fender's purchase by CBS.  I have to wonder if the Acoustic-Electric represented the thinking of Fender's old-guard, which lost influence once CBS took charge.  Who knows.  Anyway, has anyone ever come across a Fender Acoustic-Electric?  Or were they all destroyed?  Anyone?