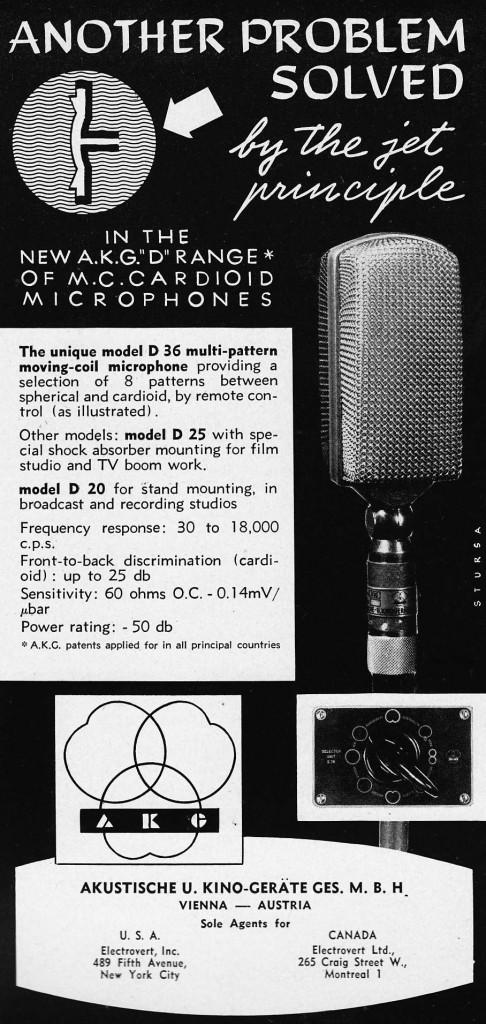 AKG D36 advert from 1954
Continuing our survey of AUDIO magazine's early years: over the next couple of weeks we will look at some of the more relevant content from the first two years that this venerable publication ran under the title 'Audio,' the prior title having been 'Audio Engineering.' (full backstory here and here).  We'll start today with the crop of studio microphones on the market in 1954.  One thing becomes pretty clear: the Austrians were really ahead of their time.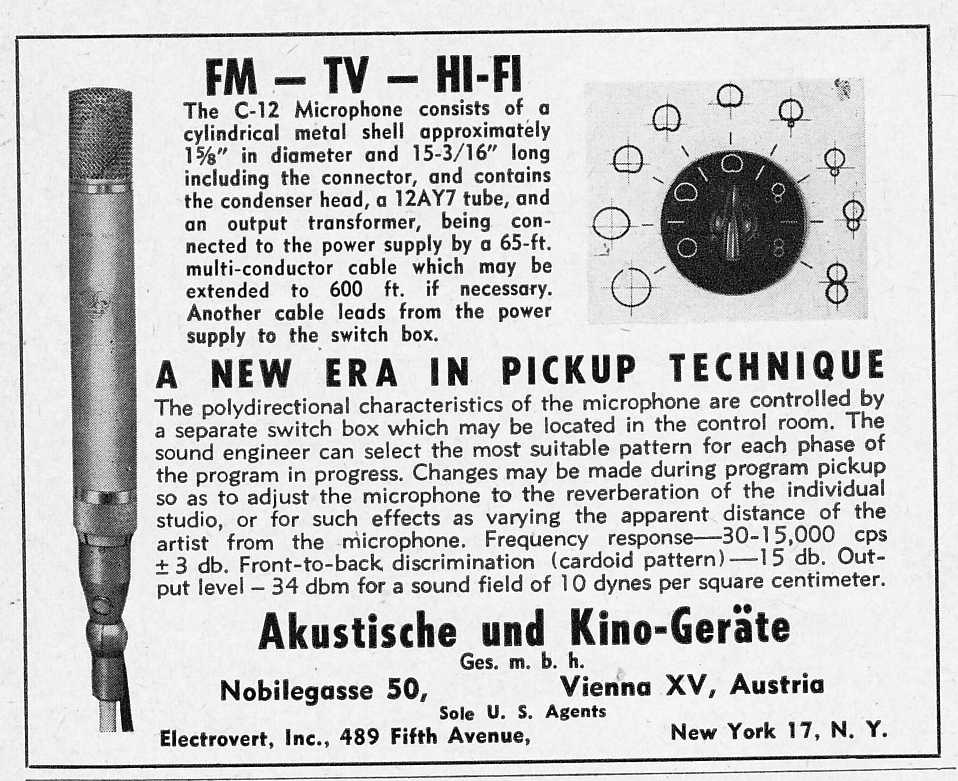 AKG C-12 advert 1954
Telefunken U-47 and 201-M adverts 1954
Capps CM 2001, 2030, 2250, and DM 2050 microphones c. 1954.
Anyone have any experience with these mics?  Look interesting.  Let us know…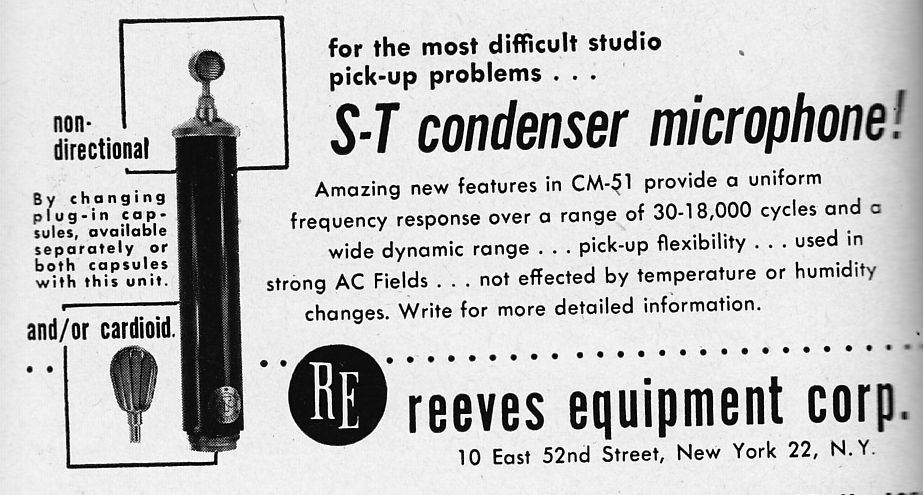 The Reeves S-T Condenser Microphone; another early American Condenser mic. Very rare.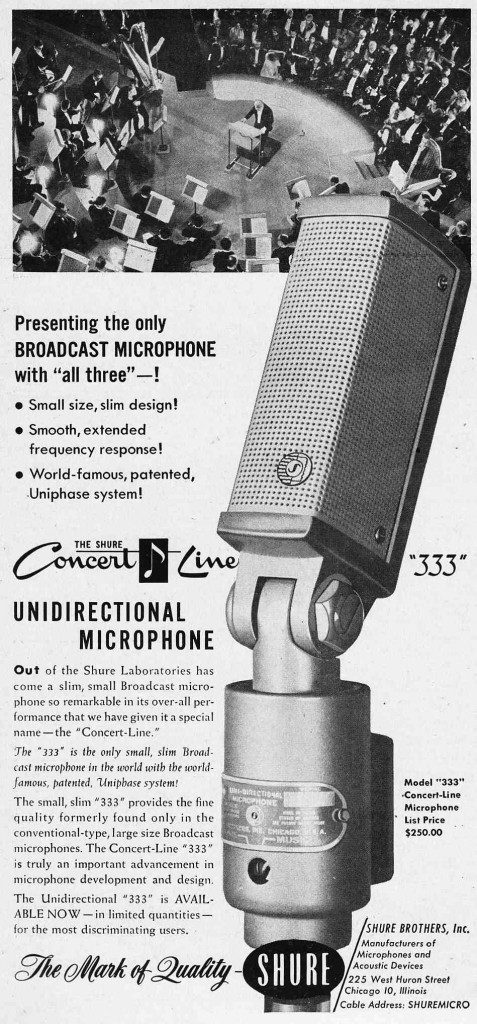 The Shure 333 ribbon mic.  This was their cardiod ribbon.  I've never used one of these, but i would love to get my hands on one.  Stephen Sank recently re-ribboned my circa 1954 Shure 300 (the 300 was Shure's high-end figure-8 ribbon of the same period) and wow did he do a great job.  It sounds incredible now.    I had thought it was a P.O.S. until he re-did it.  If you own a vintage Shure ribbon mic and you are underwhelmed by it. give Sank a call and see what he can do for you.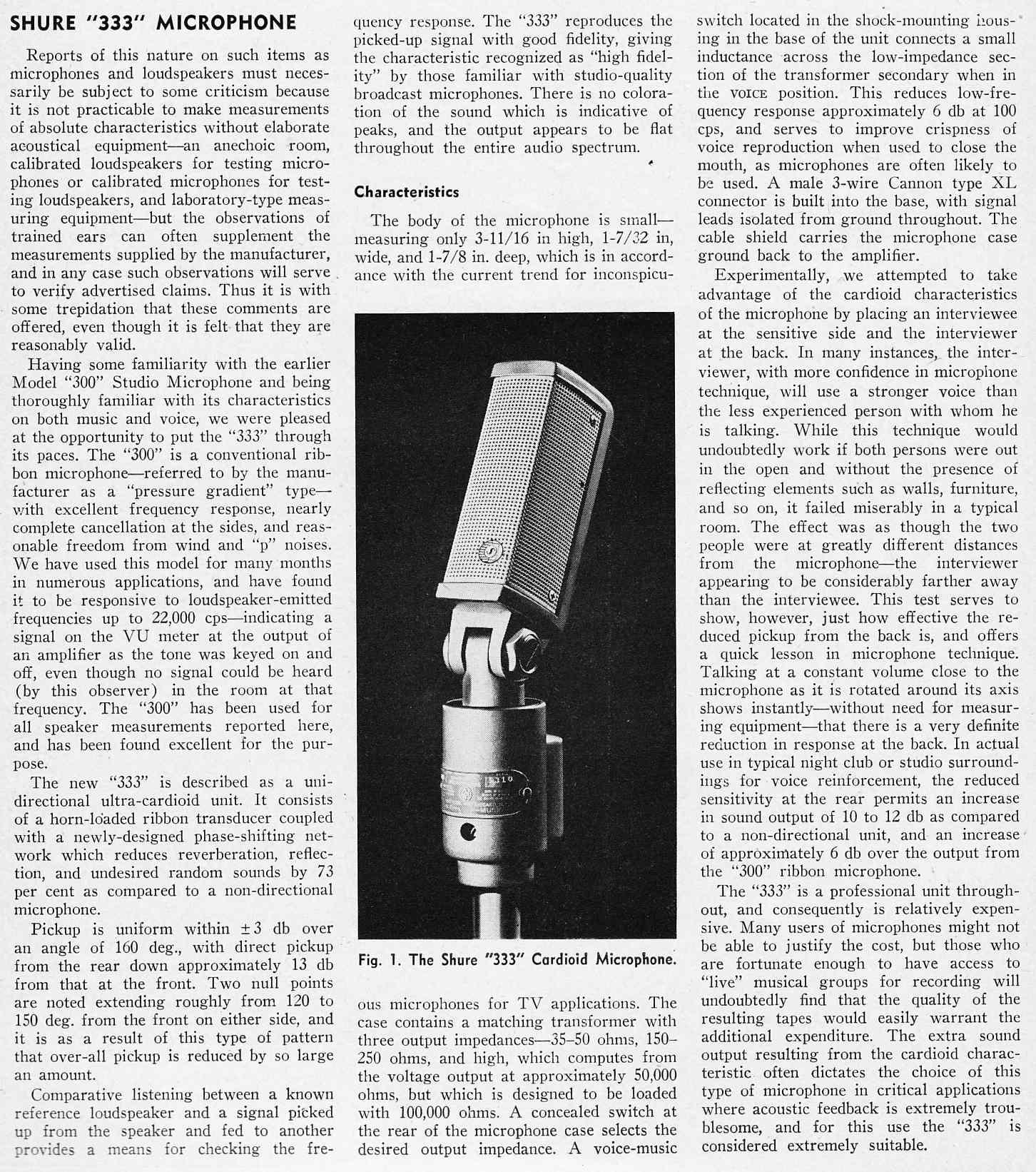 …and here is some period analysis of the then-new Shure 333.
Follow the link below to READ-ON….  more studio mics of '54 follow….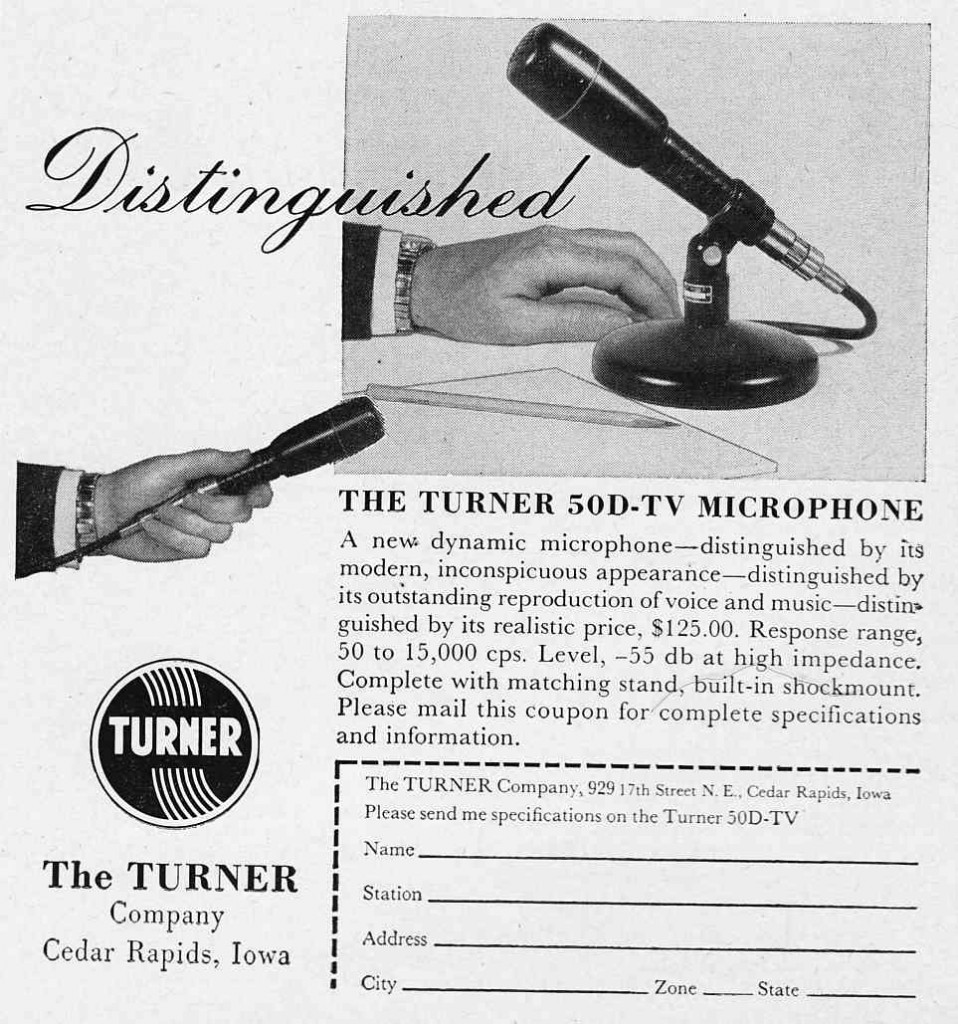 The Turner 50D broadcast dynamic microphone

The Turner 57  Microphone

The Turner ADA 95D microphone