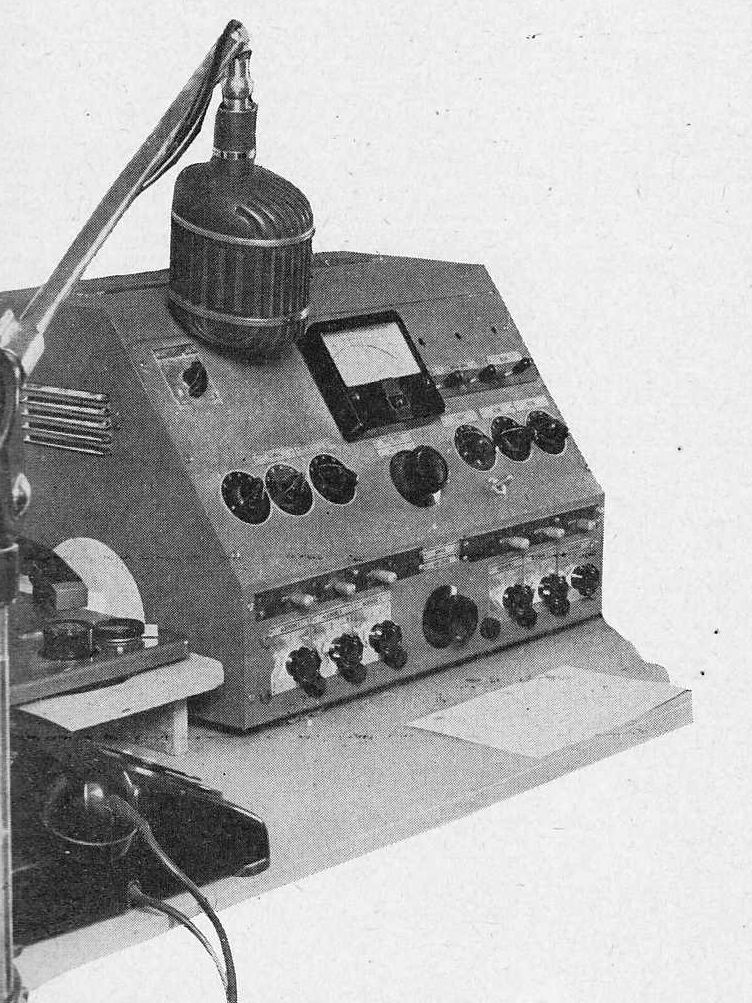 Some more interesting bits from AUDIO magazine c 1955:  plans and schematics for a radio station mixing console.   Very little in terms of equalization devices, and no compressors discussed, but a wealth of ideas for low-level and line-line level amplifiers and mixing circuits.  Download the entire piece as a 4-page PDF:
DOWNLOAD: DIY_Console_1955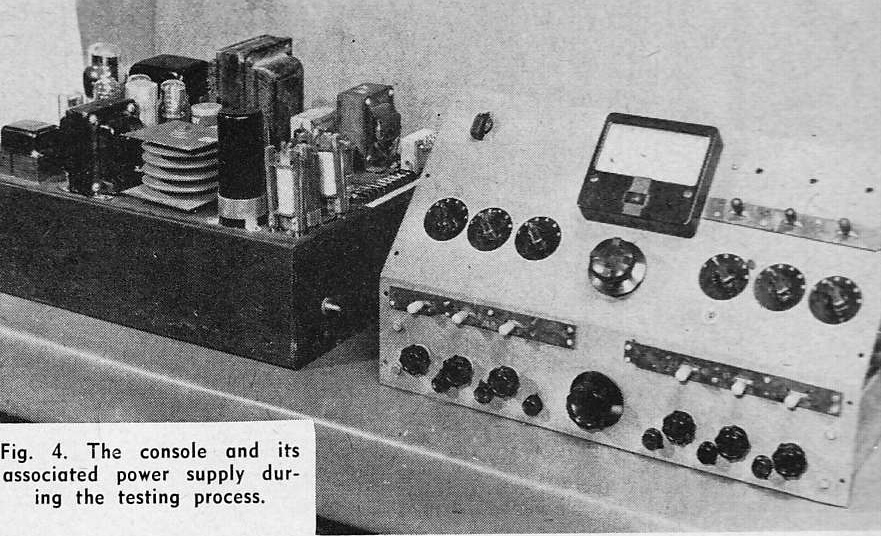 There is little of real interest here in terms of a complete system, as the system discussed is a mono mixer; but if you are interested in some simple, novel mic preamp and line driver plans, you might find this worthwhile.  Personally I am drawn to the OD-3 regulator tubes; i know zero about voltage regulation tubes; I have always used Zener diodes in the past when i needed regulated voltage; but the very simple way that these tubes are used here leads me to believe that they are pretty easy to work with.. Might wanna try them out.  They are just $5.15 at AES.