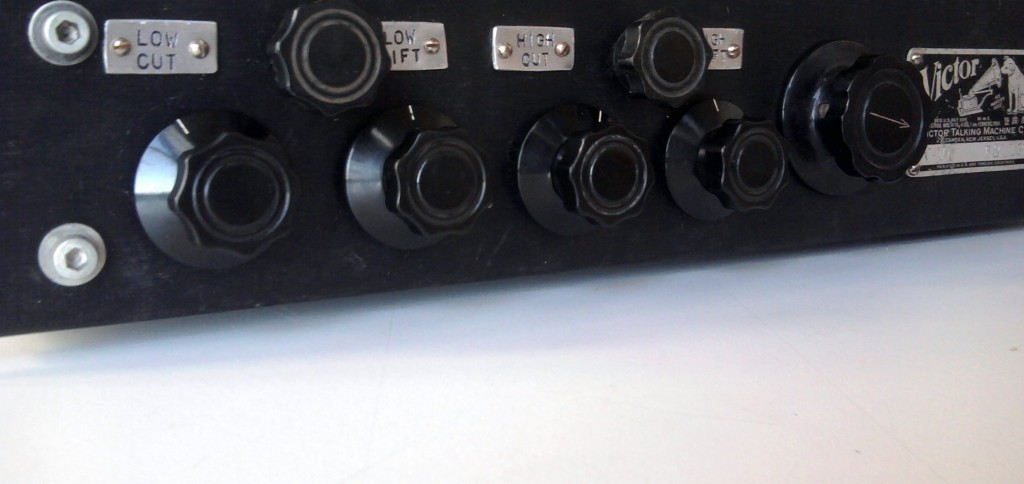 The vacuum-tube powered program EQ that I described in this previous post is nearly complete.  This thing has sat on the shelf for a while, as it was a little daunting dealing with all those parts inside a 17x4x3 chassis.  So far so good, though…  very excited to fire this thing up in a session.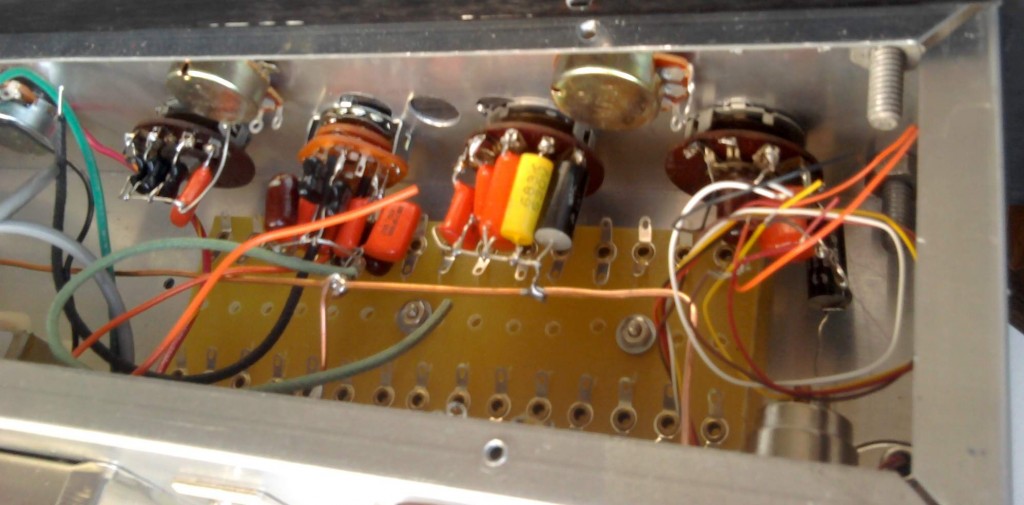 Here you can see the frequency-selection switches all wired up.   The switches are 5-way, single-deck switches with the exception of the hi cut, which requires a 2-gang switch.  The EQ has separate boost and cut sections, like a pultec, with 5 selectable frequencies for each.  The amount of boost shelving is variable via a pot, while the attenuation controls are fixed cut.  It would be easy to make the cut controls variable as well, but as you can see I am a little short on space!  I suppose I should use a 3U enclosure the next time.  Alright stay tuned…
UPDATE: This piece was finished, and it sold to a prominent producer/engineer before I had the chance to record a thorough demo of it.  It worked out very well. The circuit performed as-advertised, and the only problem was that it had a little too much gain – enough to use a mic preamp in the majority of situations.  Since it has sold it's been used on several major records; when these albums are released I will provide links to some of the sounds tracked through it.