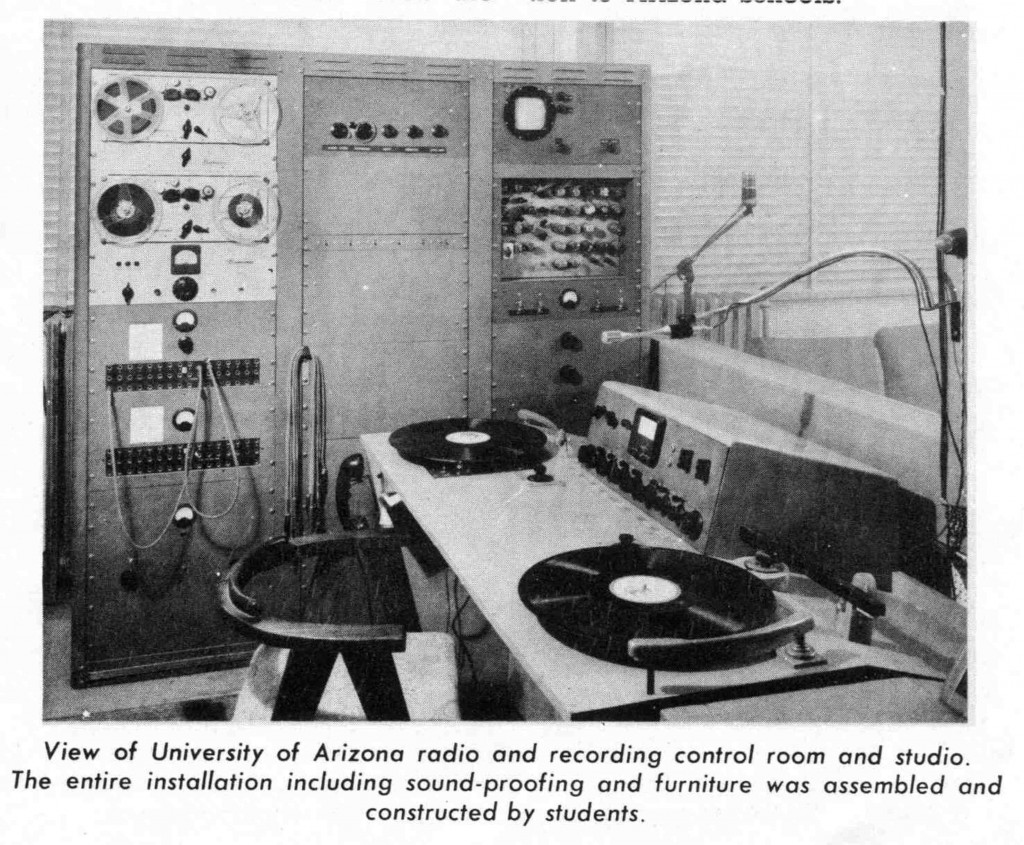 Today we'll wrap up our series of original-source documents pertaining to Magnecord corporation, one of the pioneers of high-fidelity recording.
Click each link below to download the corresponding issue of 'Magnecord INC,' the company's in-house publication.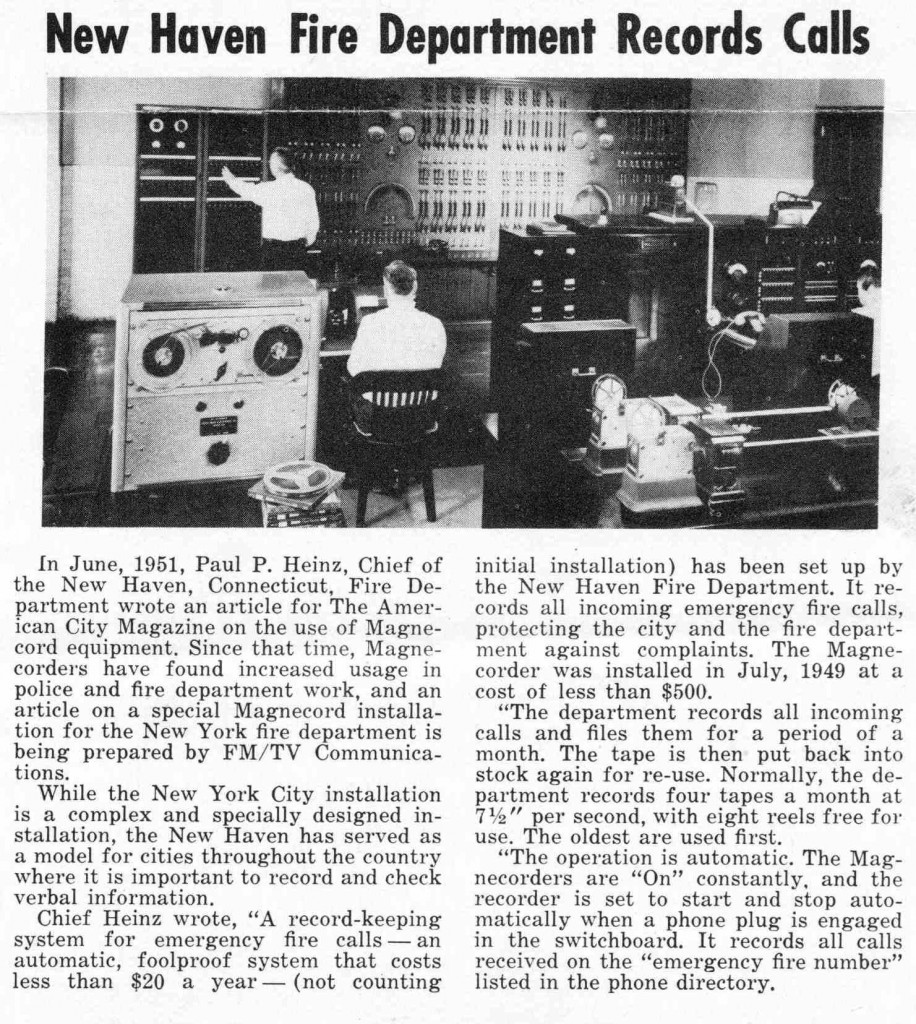 As I noted earlier in this series, these documents are fascinating because they reveal a culture beginning to grasp the potential of affordable, widely accessible audio-recording.  Each issue of 'Magnecord, INC' describes what were essentially new-ideas as far as recording and playing-back sound in various artistic and commercial/industrial applications.  Consider the example above: the New Haven fire dep't circ 1951.  Notice that there is no mention in this piece about enhancing public health and/or safety: here, the Magenecorder is being used to "..protect() the city and the fire department against complaints."  While I am not saying that this was the birth of 'PYA,' aka, 'Protect Your Ass,' it's certainly an example of an early milestone.  "This call is being recorded for quality and training purposes."  Here's where it began…
So many tape recorders.  So much tape.  So much to record.