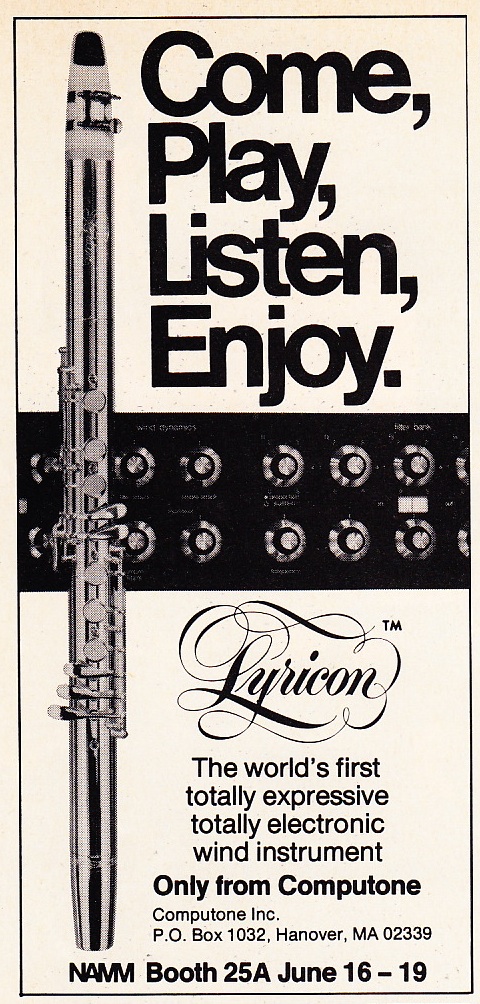 The Computone Lyricon is an analog synthesizer with a wind controller interface.  The horn-controller responded to three input parameters: the keys ('valves') themselves, lip pressure, and wind force pressure.  It sounds beautiful.  Listening to this thing, I can't help but think of the infamous Charles Napier 'space hippies' episode of Star Trek.

Other things that come to mind: Steve Douglas' "Music of Cheops";
…and Quicksilver Messenger Service' "Just For Love" LP. 
Kinda makes me want to get a CV wind controller for my MS20…
*************
*******
***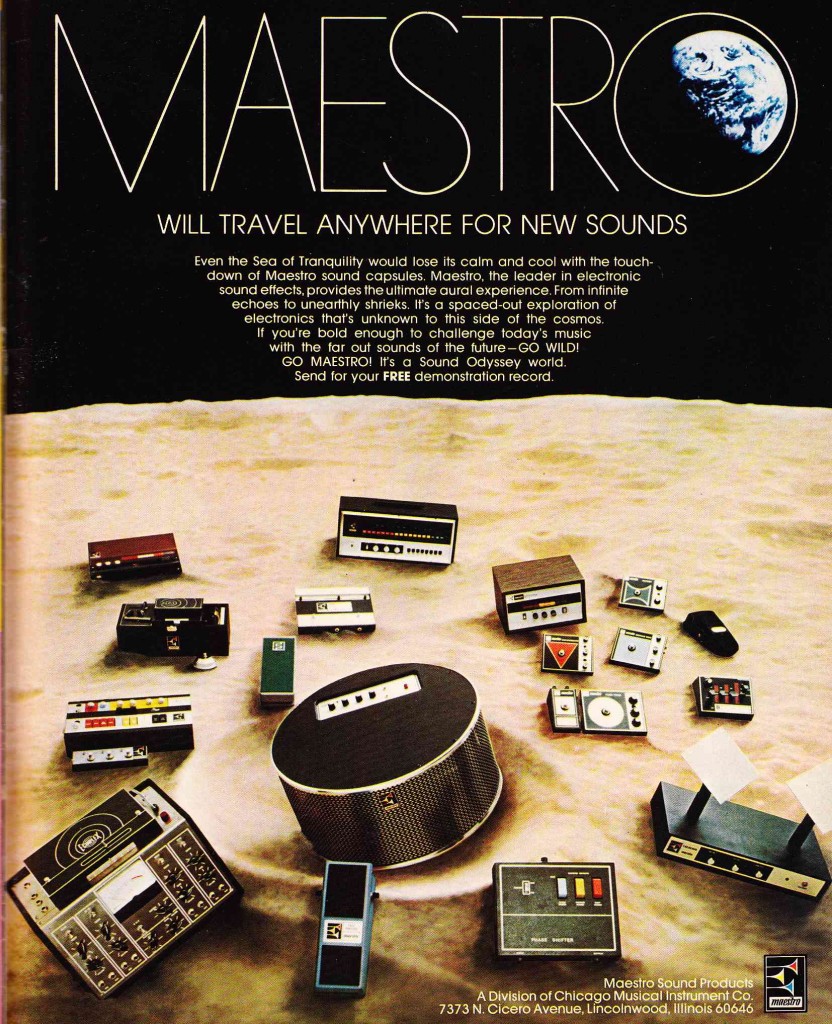 "Maestro will travel anywhere for new sounds." Indeed.  Maestro was the effects-device division of CMI in the 60s/70s. CMI was best known as the parent of Gibson Guitars in this era.  When I was growing up (late 80s/early 90s), Maestro effects were considered fairly shite by professional musicians and we could still readily find these things for a few bucks at yard sales and pawn shops.  M. has collected many of these units, so I've been able to use a lot of these things on recordings through the years.  Missing from this family photo is the epic 'Universal Synthesizer,' which is not a synth at all, but rather a very early (the first?) multi-effect unit for guitar ETC.  Synth or not, this device can make some fantastic synth-esque sounds with just about any input signal.
************
*******
***

The Ampli-Tek Phaser AT-10, circa 1973.  An early Leslie rotating-speaker emulator with a charming cottage-industry aspect.  This piece is truly lost to time.  Anyone?