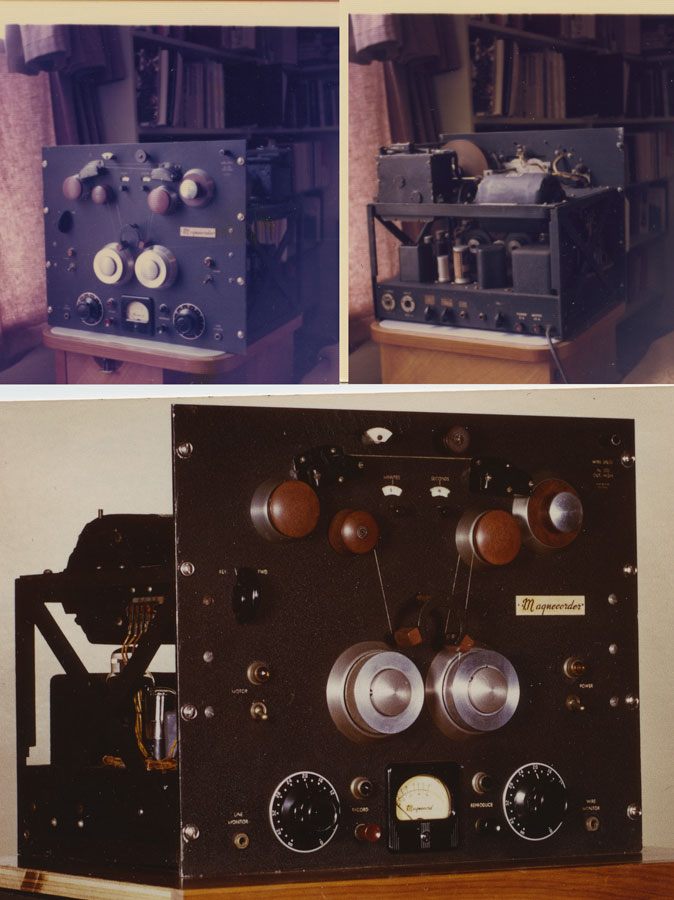 Courtesy of PS dot com reader H. Layer come these images of his Magnecord SD-1 wire recorder.  Magnecord ran a respectable second to Ampex in the development and proliferation of professional audio-tape recorders in the Unites States in the 1940s and 1950s.  You can find a tremendous amount of information regarding the various Magnecord tape machines on PreservationSound.com (you might want to start here), as well as many recent recordings that I have made with my Magnecord PT6 machines.  Anyhow, it is a small but important footnote in Magnecord history that their first attempt at a recording device was not a tape recorder but instead a wire recorder.  H. Layer relates the following:
"Years ago I acquired Magnecord's only wire recorder, the SD-1.  After considerable research, I found out that Russ Tinkham (Ed: one of the four founders of Magnecord INC) was retired and living quite close to me …he was delighted to see the SD-1 after many decades and we became good friends. Photo of my SD-1 attached."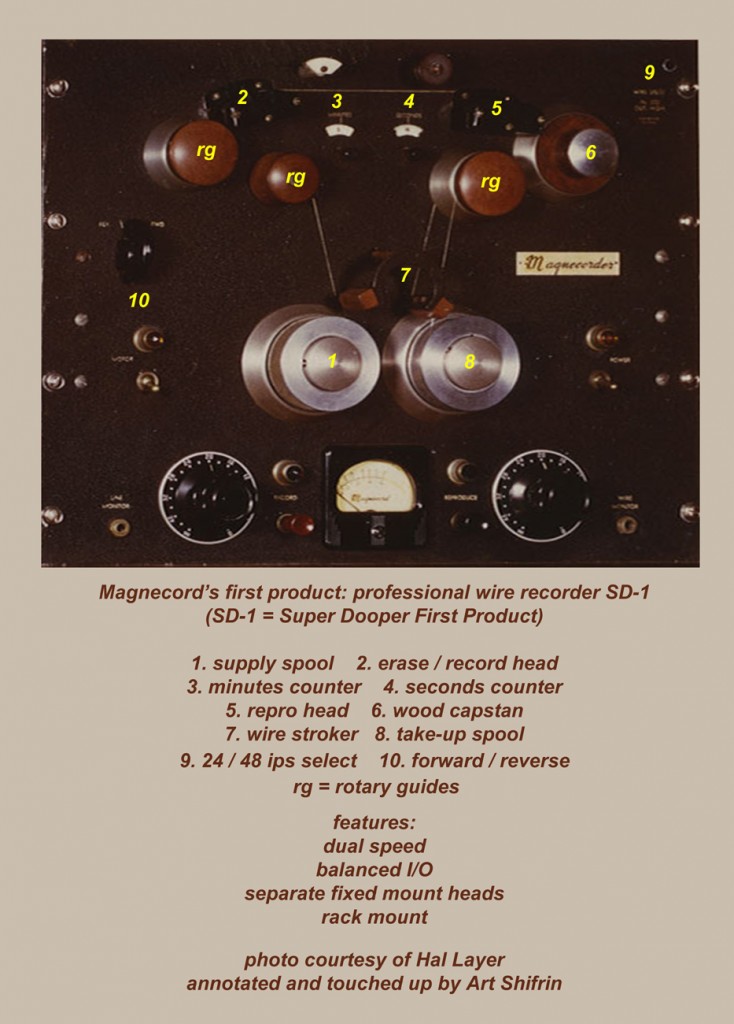 Above: helpful reader Art Scifrin provides come additional information concerning the SD-1.