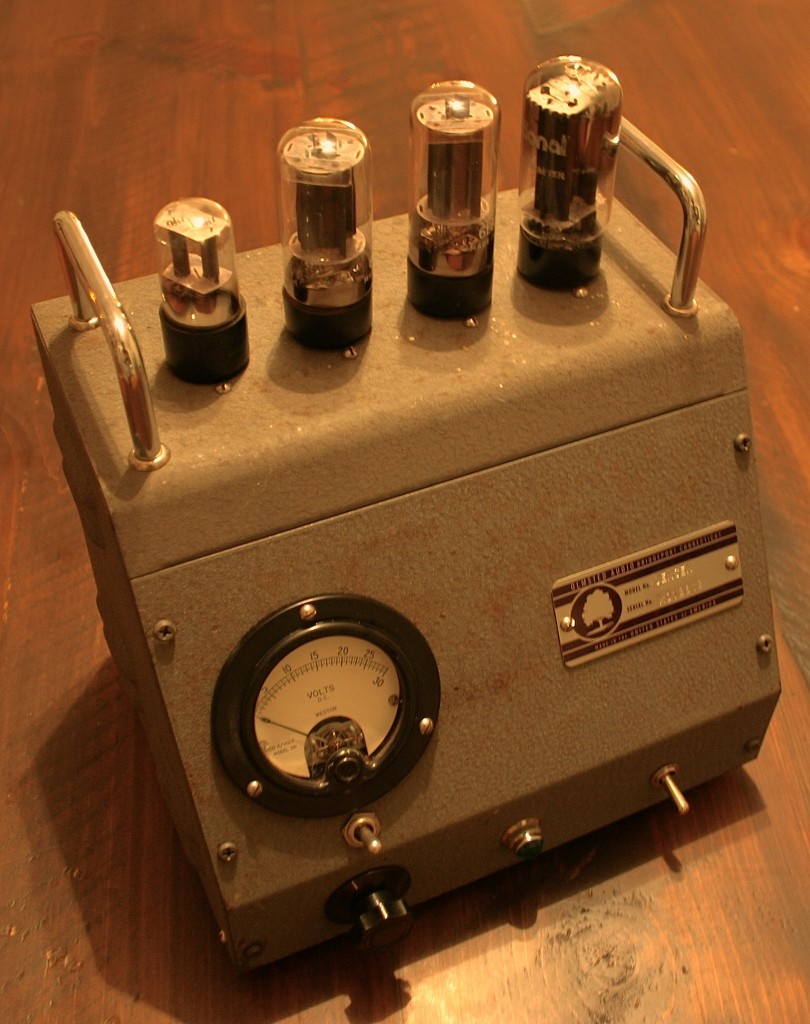 Above, a recently completed piece.  Built on commission for KJ.  K. selected the well-tarnished steel case from my stock; it is one of two identical NOS cabinets that I pulled from a Milford CT basement some years ago.  "Are you OK with the rust ETC" I asked her; and yes she was.  Aside from the unusual enclosure, this is the same "iPod" stereo amplifier that I usually build; see here and here for other examples.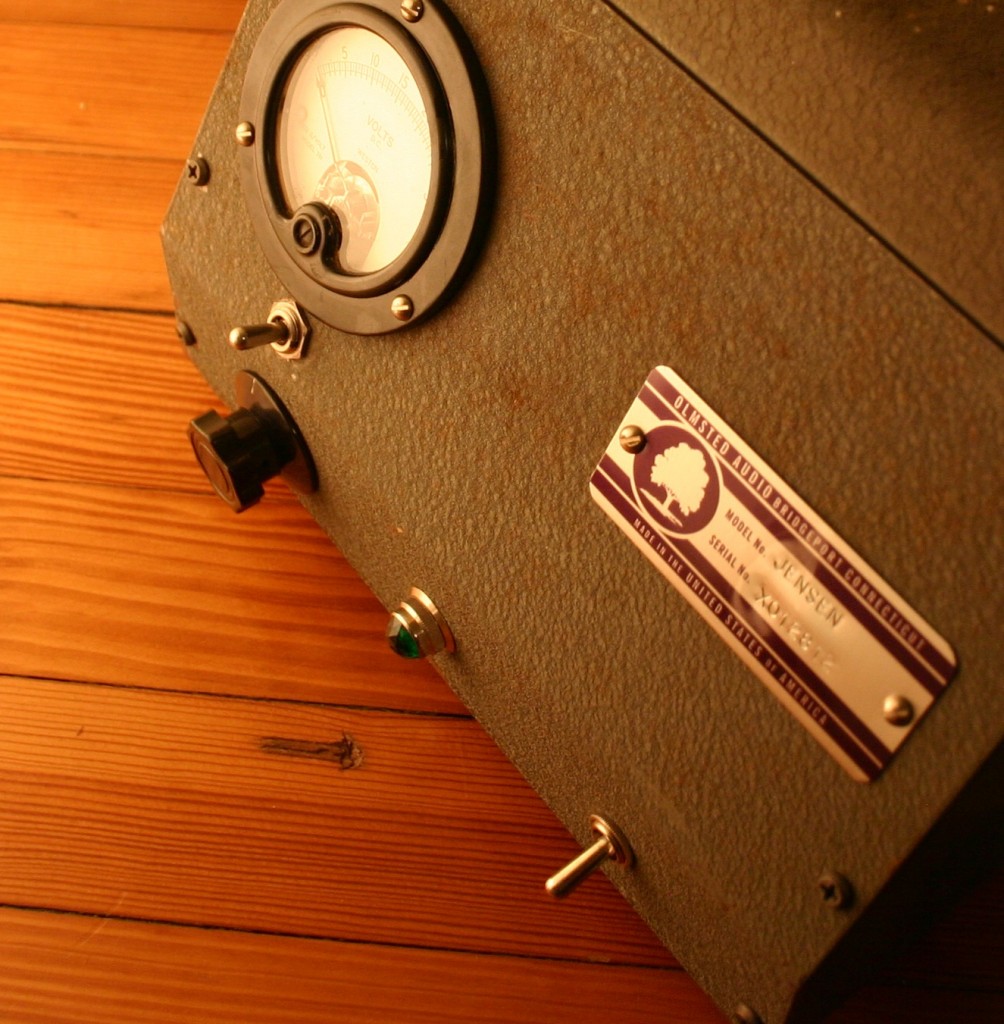 The meter (0-30V DC) is a bias meter for the output tubes.  The switch below selects left, right, or off position.  This will help alert the user as to an appropriate time to replace the output tubes.  The circuit is very simple: RCA jacks on the back feed a 100K dual-pot, then on to a 6SL7 (one half per channel) and then to a single 6L6 per channel.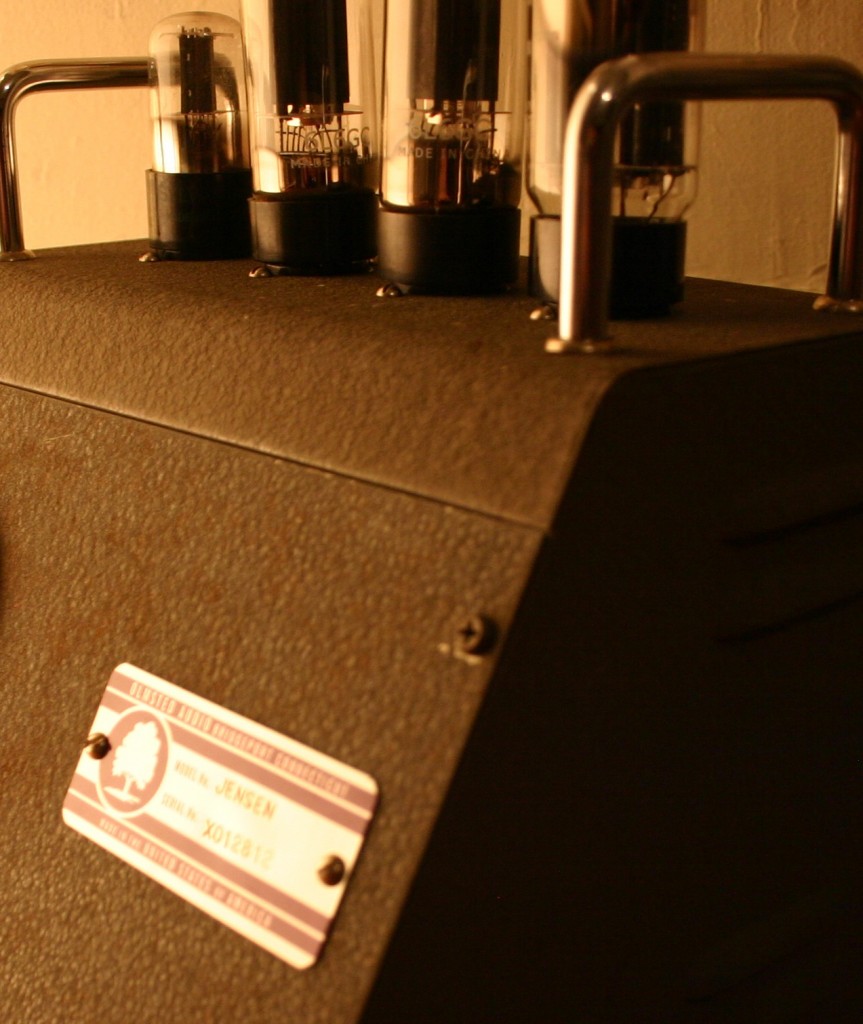 Inside the cabinet are a very large EDCOR power transformer, two paper-wrapped output transformers, a choke, and a whole bunch of filter caps. Rectifier is a 5U4 and filaments are AC.  Electronically it is nothing special but visually it is one of my favorite pieces yet.