It's a sign of real accomplishment for an artist to have a monograph of their work published.  I would imagine that a few hundred are published worldwide by recognized publishing companies each year.  But much more rare is the collector's monograph.  That's right.  You have amassed a collection of (x) that is so stupendous that "let's make a book about it!"  And the book costs like $60.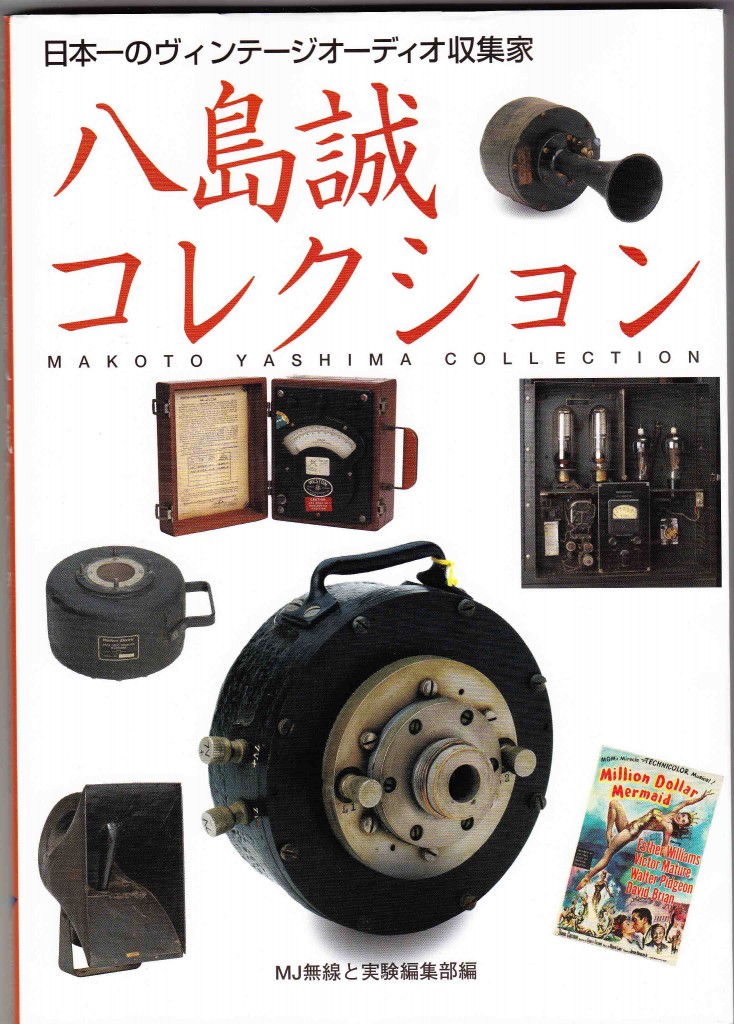 Of all the cults and sub-cults of audio-equipment collecting, few are more rarefied and costly than collecting antique movie-theatre equipment; especially equipment made by the Western Electric Company (hf. WE).  I won't go into WE; the company had such a complicated history filled with intense government regulation, so tightly intertwined were they with the communication industries in American life; check out wikipedia for the details.  Suffice to say that, along with RCA, WE was a main manufacturer of the equipment used to playback sound in movie theatres at the dawn of the sound-film era (late 1920s).   Since the equipment was designed for such purpose, quality and reliability was very high.    Also massive.
(from "Recording Sound For Motion Pictures," McGraw-Hill, 1931)
Here's RCA's theater system from that era: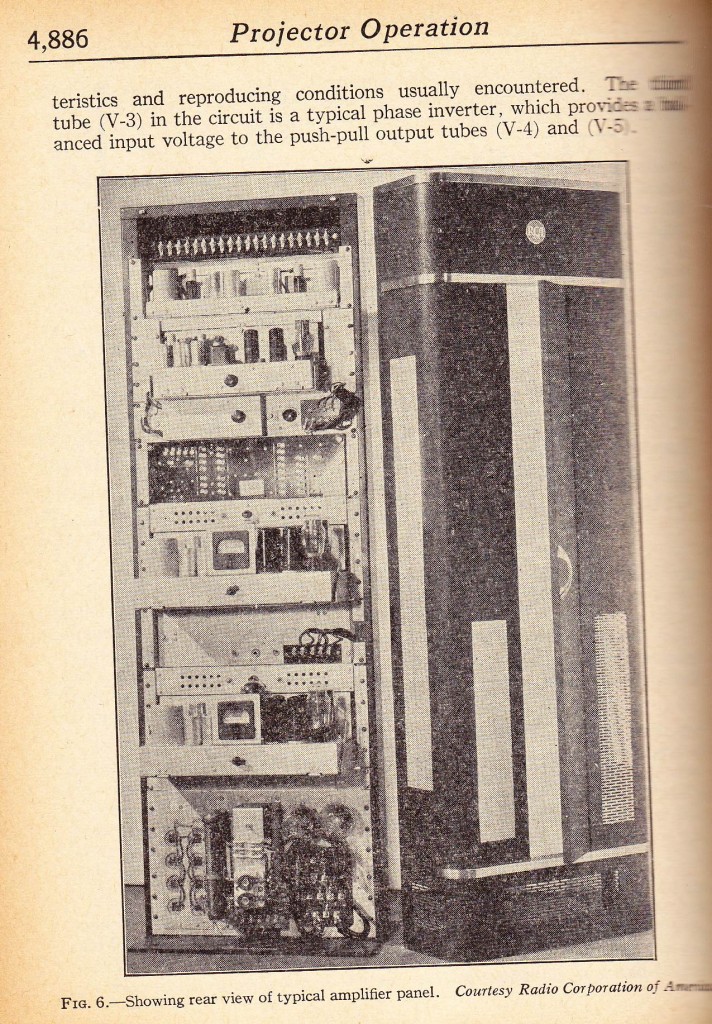 (from 'Audels New Electric Library,' Audel+ Co, 1931-1958)
Mr. Yashima had quite a collection of this stuff.
(scanned from "Makoto Yashima Collection," Seibundo, Japan)
It's hard for me to say what the value of these WE components is, but i can easily imagine single pieces trading in the 5 figures.
Getting back down to earth, WE stopped making theatre-sound equipment in the late 1940s due to anti-trust regulations (complicated, right?), but RCA kept on building it.
This brings us into the realm of more accessible (even downright cheap!) devices.  Even though this later hardware may be inexpensive nowadays, we are still dealing with equipment that is designed for ultimate reliability, and really very good fidelity.  After all, tens of thousands of people sat in these theaters every year, paying a good fee in order to watch and listen to the latest films…  this is a case where quality really matters.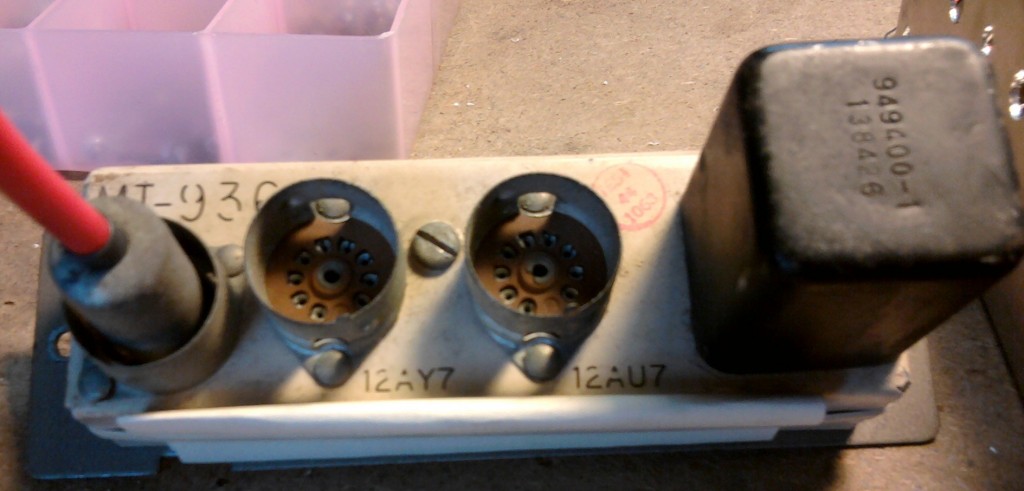 I  picked up this circa 1960 RCA 9362 booster amp for…  maybe… $70?  on eBay a while back.  I had no idea what it was, but it looked like it might be useful in the studio.  And here is where it gets technical….
I could not find any technical information on the web about this device.  The only info i did find was from www.widescreenmuseum.com:  apparently these 9362s were used after the photocell amp, but before a 4-ganged volume pot, in RCA's "four channel magnetic track motion picture film of the "CinemaScope Type".
I did see one other fellow on eBay who had built a couple of them into a little line-preamp….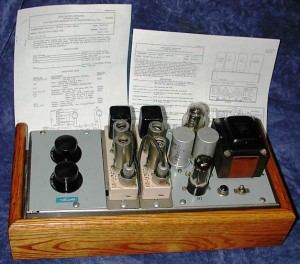 (this is the unit someone else had built and sold on eBay)
…but a studio microphone pre-amp is more practical for me.   It seemed pretty clear to me that the shielded cable on the top of the unit was likely a hi-Z input (it was), so the only work i had to do was decipher the pin-out of the Jones connector on the bottom of the unit (1, 2= heater, 3= ground, 4= B+, 5, 6= balanced output).  Well, that and build the thing.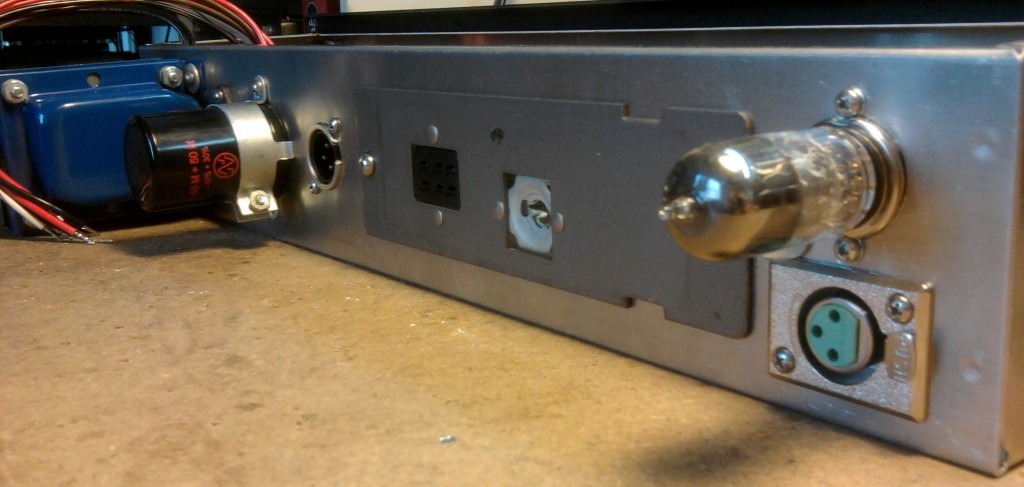 Since it was pretty clear from the circuit type (phase inverter- push-pull output amp) that the 9362 would not have enough gain (level boost) to use as a mic pre-amp, i took the opportunity to build this little RCA 5879-tube mic preamp from their manual RC-25.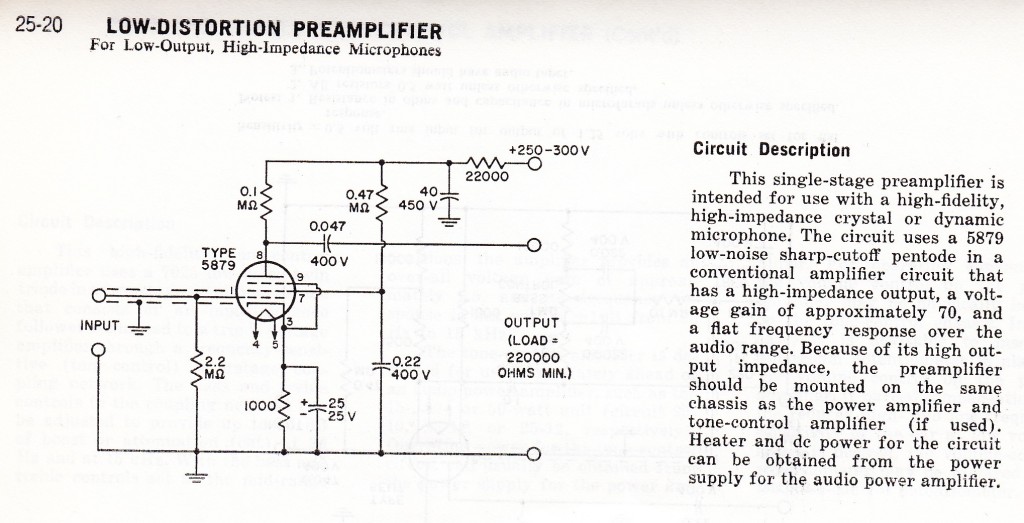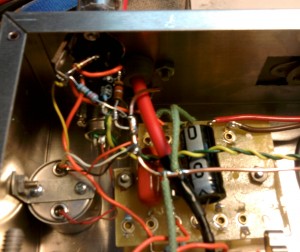 I had never built a 5879-based mic preamp, and i have to say… it's really pretty great sounding!  I used a Jensen 115 mic input transformer, which are great btw, and the whole unit sounds really great.
The horizontal switch / ¼" jack in the front of the unit allows the user to select either the balanced input-5879 preamp-500k pot chain OR simply go hi-Z directly into the RCA 9362 amp.
Does anyone out there use old WE theater equipment for tracking/recording?
Is there any de-accessioned theater sound equipment from the 70s/80s/90s that we should be digging into?