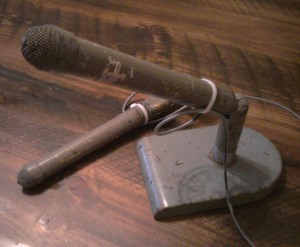 Picked up this pair of circa 1951 Electro-voice 655A mics for $25 at the flea market yesterday.  These were the top-of-the line in 1951, retailing for today's equivalent of $982 each.  Wow.  that's a lot of money.
They had no cabling.  Just some bare wire.  They also came with this great little RCA MI 91-B mic stand.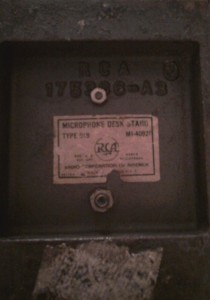 Anyhow, a quick check with an ohmmeter gave an encouraging result, so i wired them up. And they sound great!  Not at all like what you would expect from 60-year-old mics that are beat to hell.  Very articulate, good level, pretty high-fi.  I own a ton of mics from the 50s and there are not too many American-made dynamic mics that I would actually want to use in a session.  These have real potential.
Anyhow, how about that circa 1951 price though?  I don't think anyone was using these at home with their wire recorder.  Audio used to be serious business.
E. picked up this book at a library de-accession sale some years ago.  It was published by Hastings House in 1956, and it seems to have been used an a University of Vermont communications class.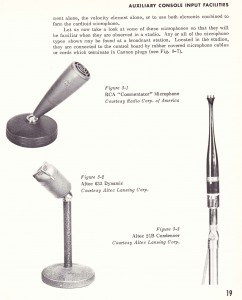 ———————————————————————- –  Microphone technique and 'identification' is a big part of the instruction on offer here.  Most of it is pretty unsurprising, but i found the extreme rigor of 'Microphone hand signals' to be really interesting.  I have worked in broadcast production and recording studios for years and I don't think I have ever been aware of a truly codified system of 'hand signals' for producers to use in the studio.  Anyhow, here's a quick lesson from the past.  Also -check the 'turntable hand signals' at the end.  These all need to end up in a hip hop video.  "Open my mic!"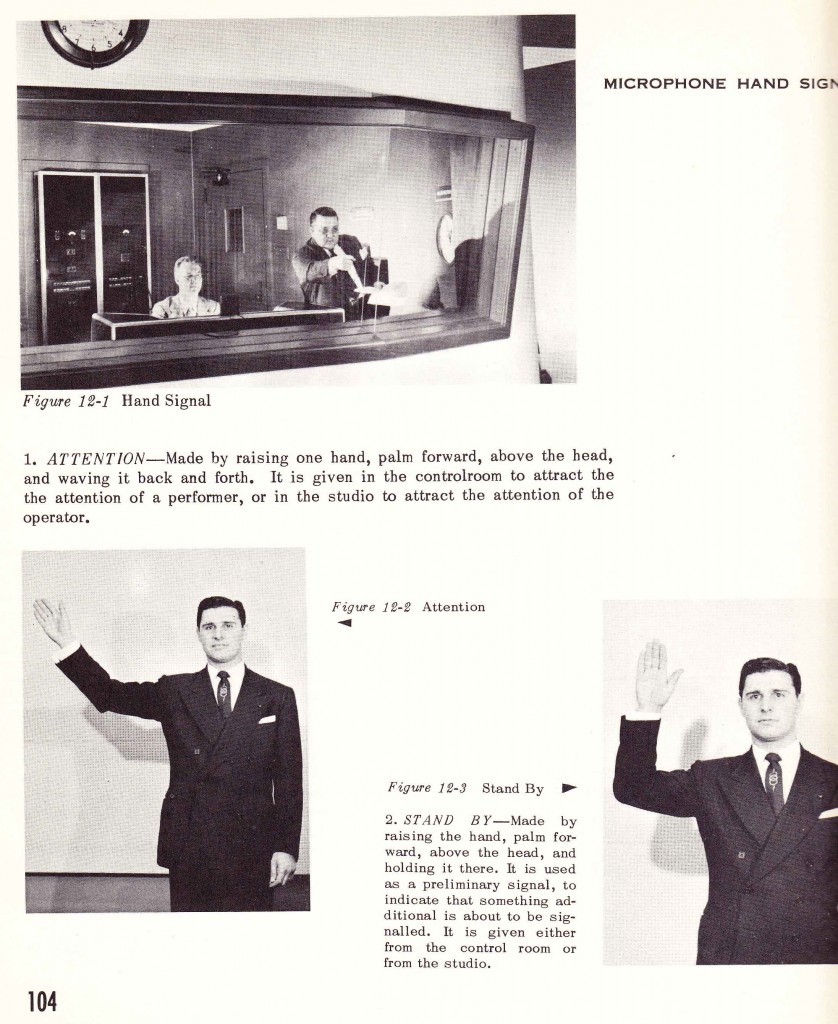 Follow the link for many more awkward-looking gestures.