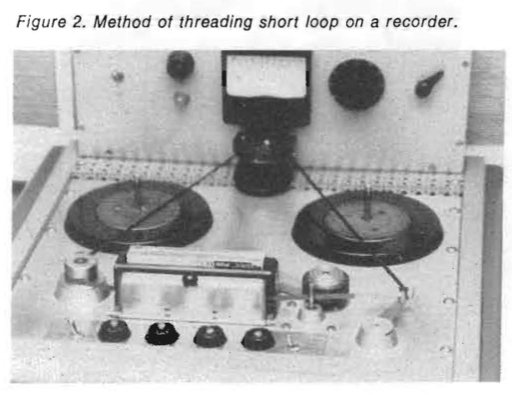 Download a five-page article by Mortimer Goldberg as first published in DB magazine, 12/76:
DOWNLOAD:dB-7612-CBS_Radio-Art_of_Tape_Editing
Many thanks to T.F. for sending us this wonderful piece.  Anyone who is involved with editing audio or video should give this a read.  Goldberg gives an explanation of what goes into making 'natural' sounding dialogue edits, and my god he's really got it down to a science.

Goldberg was a technical supervisor for CBS for over a quarter-century, and everything that he offers here is still very applicable to modern DAW production.  I was fortunate enough to learn these techniques first-hand from some of the wonderful audio-post engineers at the now-vanished SONY Music Studios in Manhattan, and the applications extend way beyond dialogue and into music production.  Even if you never do audio-post work, remember that our minds are incredibly attuned to human speech; if you can learn to make perfect, in-detectible speech edits, your music edits will follow suit.  Also notable: Goldberg offers a very insightful account of why the critical demands of Radio speech-editing are far greater than similar work for Television production.  Great stuff.
BTW, I have not been able to find any other issues of this particular 'DB Magazine' (as you might imagine, many publications have been offered under this title).  The full title seems to be "DB The Sound Engineering Magazine" and fwict it was published between 1968 and 1984.  Anyone know where I can get some back issues for a good price?  eBay is asking $14.95 an issue…