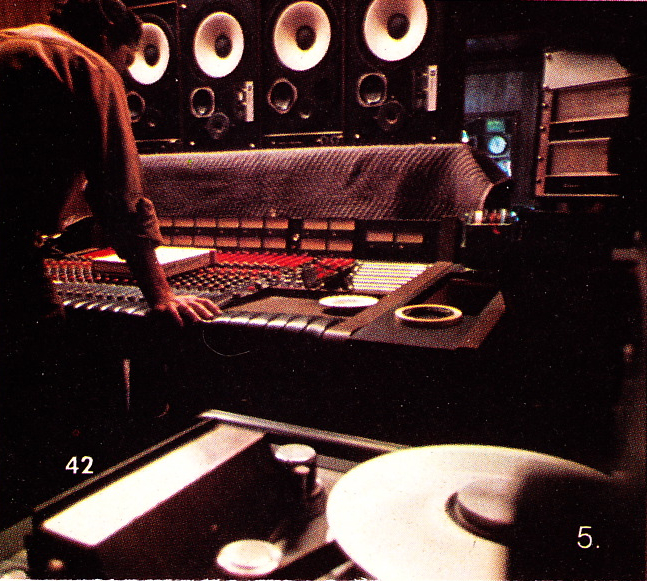 JBLs 'in-the-studio.'  Seriously tho you wouldn't want to use these in an actual recording studio these days, trust me I've tried.
This week at PS dot com…  a collection of the better-sort of home hifi speakers that can turn up for $10 – $30 at yard sales in the local posh suburb.  Aside from some of the larger 'marquee' models, I think i've come across pretty much all of these at one point or another…  And remember, don't be afraid of disintegrated foam surrounds on old woofers…  a $40 re-foam kit from Orange County Speaker and about 2 hours of your time is all it takes to bring most of these things back.  Scared me the first time too, but shit now I get to watch TV with a $1700 pair of Dahlquists that cost me all of $35.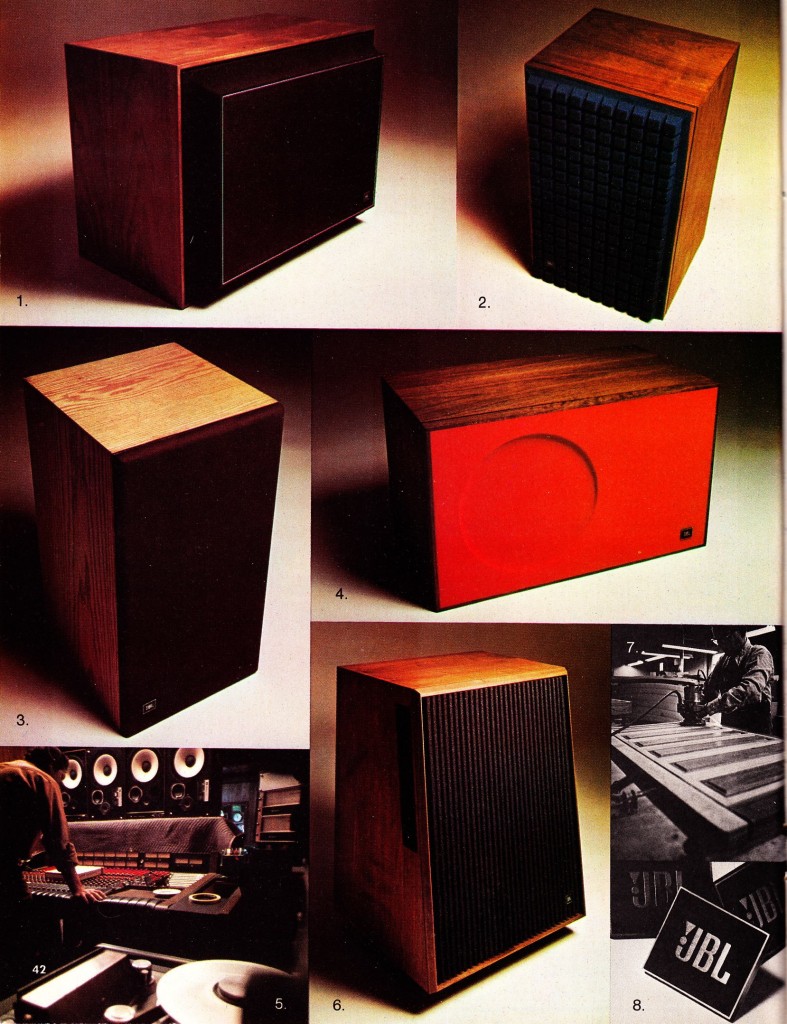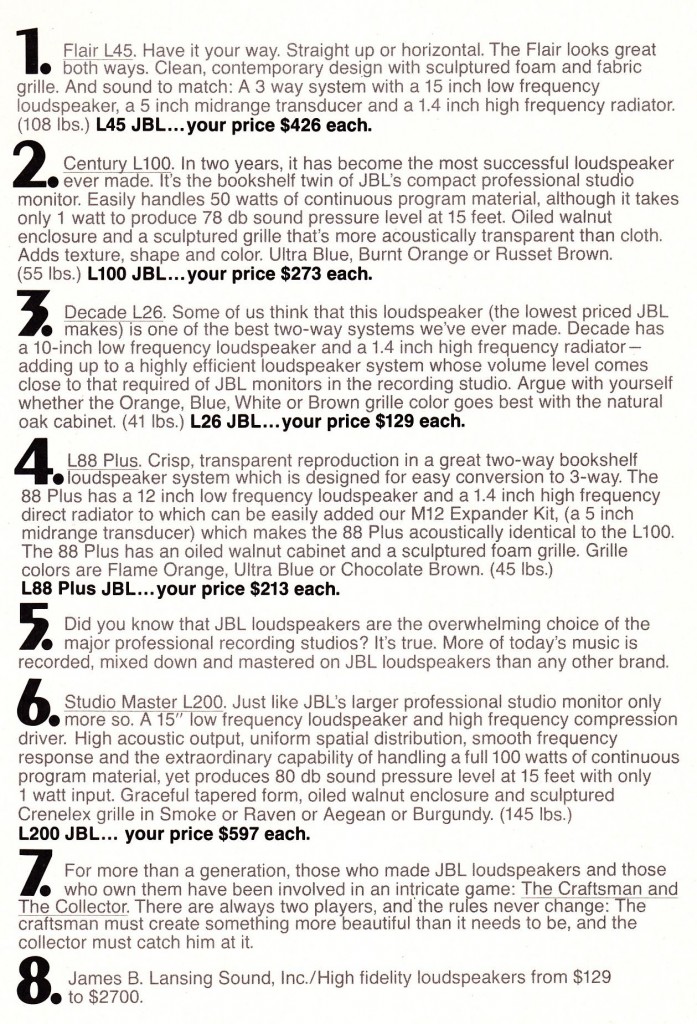 Above, JBL Flair L45, Century L100, Decade L26, L88 Plus, Studio Master L200.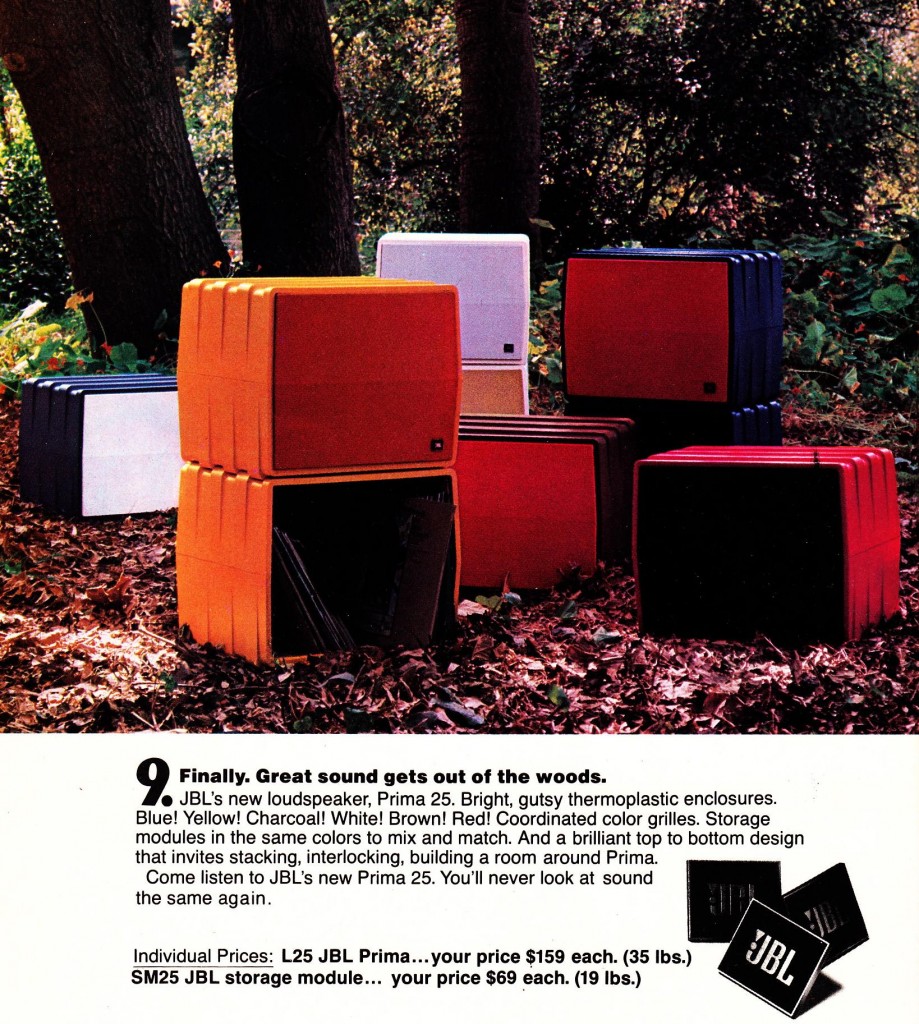 And last but not least… The L25 Prima!  JBL's plastic-cased speakers circa 1974.  With optional coordinated record-bins.  This one's for you MT.  You still got these things?