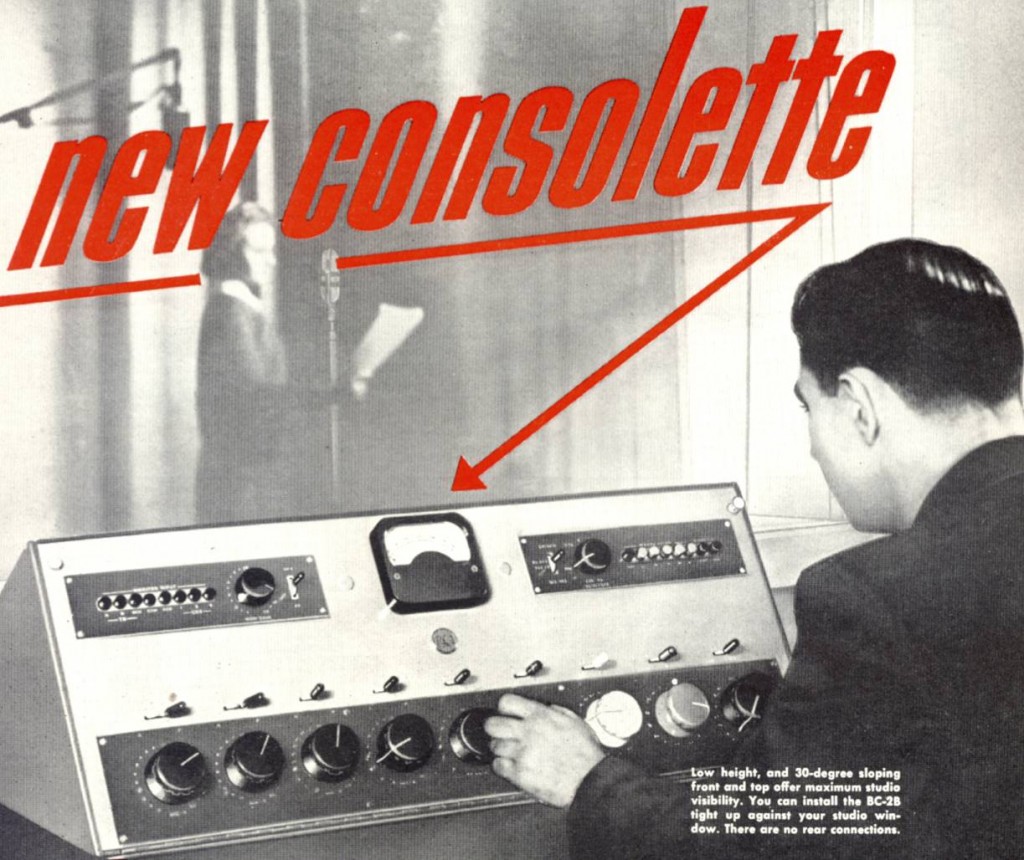 Reader T.F. sent me this scan from AUDIO ENGINEERING c. 1952: the introduction of the RCA BC-2B Console.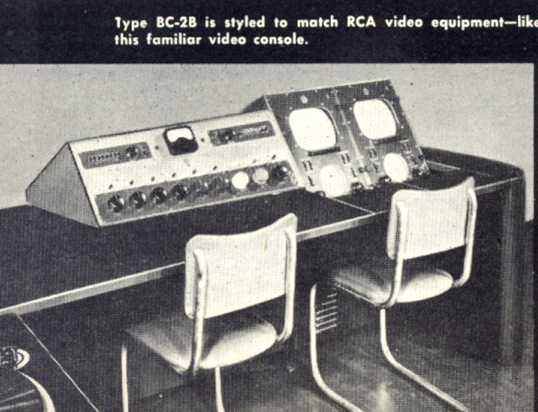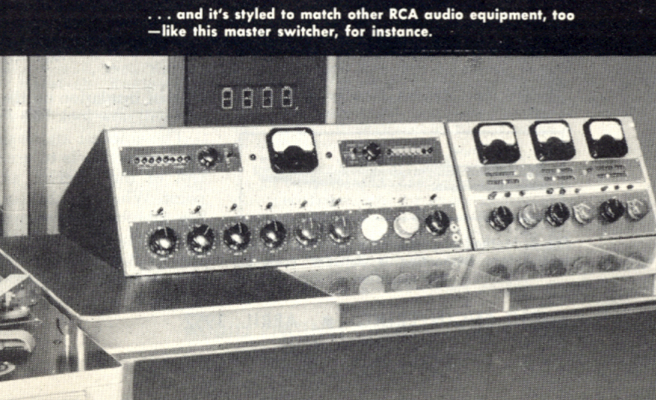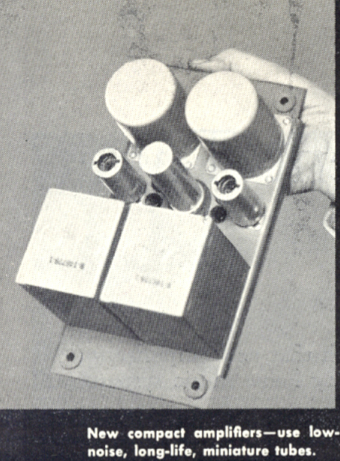 LEFT: The BC-2B incorporated the RCA MA-11241 dual mic pre-amp unit; a two-stage circuit, each channel used a single 12AY7 for, I would suppose, about 25 – 30 db of gain.  The schem for the 11241 is posted below here.  Notice that, similar to the earlier octal-pentode based RCA mic pres, the full B+ current flows through the output transformer; this severely limits your choice of output transformer: the only vintage full-fidelity units that I am aware of are the UTC A-25 and LS-27.  Lundahl makes a modern unit that satisfies this spec, as does Hashimoto (HL-20K-6); very expensive pieces tho!  Any of you fellas know of  other 15k:600 1/2 watt transformers that handle 8ma unbalanced DC and still pass 40 – 20K?
Here's a dude that's cloning the BC2B preamp; price is $650 for the preamp plus another $450 for the power supply.  Assuming that the build-quality is good, $1100 is a pretty fair price for this thing; I know how much those Lundahls cost ( I use the same O/T in my BRDCSTR as well) plus phantom power is a pain in the ass to build in.