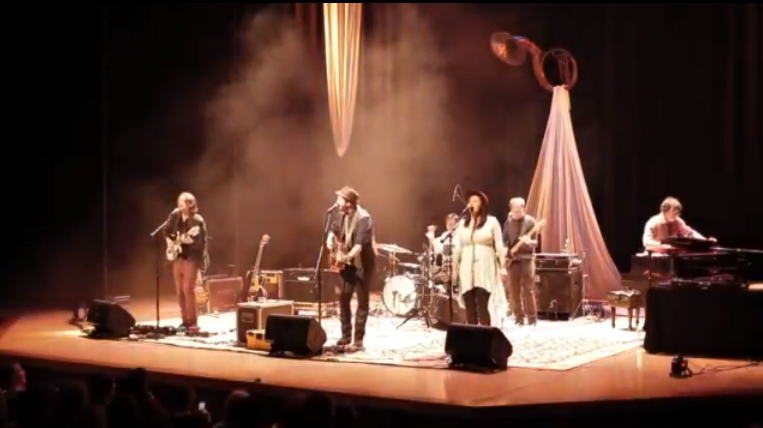 How y'all doing… srry that the fresh content has been slow to come lately; I've been blessed with a full plate, production-wise, lately, so there has been little time for writing.  Expect some interesting new posts + project-build-notes in early January.  In the meanwhile, I wanted to take a moment to share the results of a really rewarding project that I was part of recently.  The Alternate Routes have been spending some time with me at GCR lately, and while none of that material has been released yet, I did a live multi-track and mix for them at The Quick Center in Fairfield CT on October 19th and they have made a few of those tracks available on YouTube with some great-looking multicam video footage by Mike Falzone.  The band hired me that night to capture a Protools session with every input iso'd, which is easy enough…  the wrinkle was that they wanted to be able to sell a recording of the set at the event itself.   In the lobby.  As the audience was leaving the venue. So using my Mackie ONYX 1640 mixer/firewire interface and a handful of outboard gear I did a live mix and a multitrack, both to Protools, and then quickly 'mastered' the stereo mixes during the encore; The Alternate Routes-logo'd USB drives were then quickly made and shuffled out of my little production suite backstage and out to the merch table.  It's basically the equivalent of doing a live TV mix, but with the additional task of getting the isos.  Ten years ago I think this would have required a Remote Truck, but god bless technology (yup i said it), I was able to do this, properly, with inexpensive gear that fit in one load of my GMC Sierra.  The band was pleased with the results of the live mix, and so what yr hearing here is just how my fingers moved the faders while the band played.  Here's "Oh My My," which opened the concert.

Those of you who follow my Tumblr may recall that I posted a snapshot of my lil' setup during the event: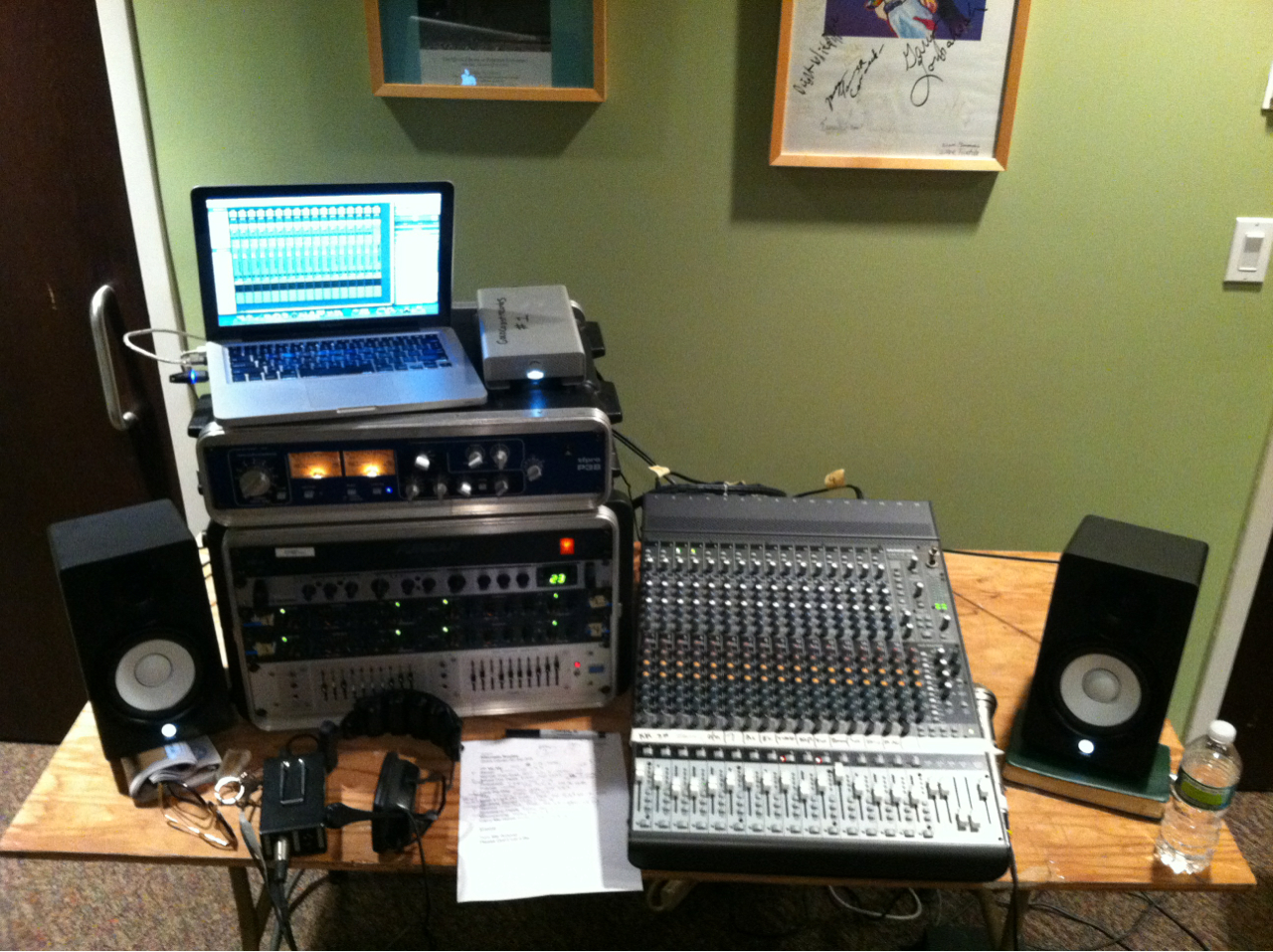 Pretty minimal tools; 6 channels of comps and a TC FX unit; this is actually just the outboard rack for my PA-Hire system.   The Mackie was fed via a Whirlwind transformer split (thanks K!) by my usual live-sound-kit mics; basically Shure Betas with a pair of SM81s in the audience and a few special additions.  On a more 'Preservation Sound' note, if you pay attention to Eric's guitar sound: this actually proved to be the most difficult part of the equation to get right, and it required dipping deep into my mic cabinet for a vintage Sennheiser MD409.  Nothing else that I tried on Eric's Badcat Amp seemed to do the trick.   The 409 is unfortunately extraordinarily expensive these days due its close association with both Pink Floyd and Stevie Ray Vaughan.  If you have the chance to pick one up for a reasonable price, I would highly recommend you try it out.  It really is a pretty special dynamic mic; certainly not for everything, but it does have a unique quality to it.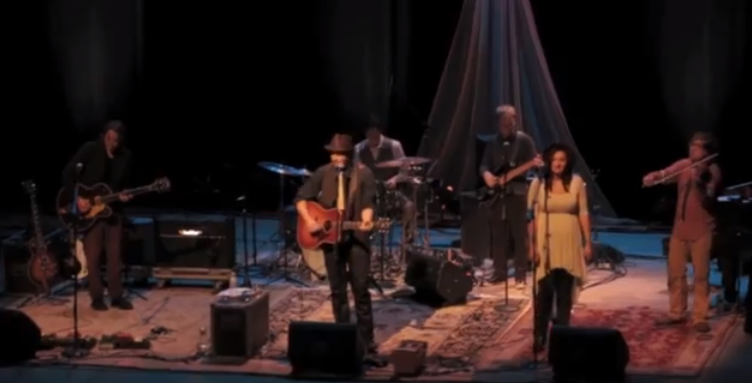 Getting back to the band: they have also posted a few other songs from the evening, including Moonshining and Stay.   Check 'em out; they really are are a fine group.