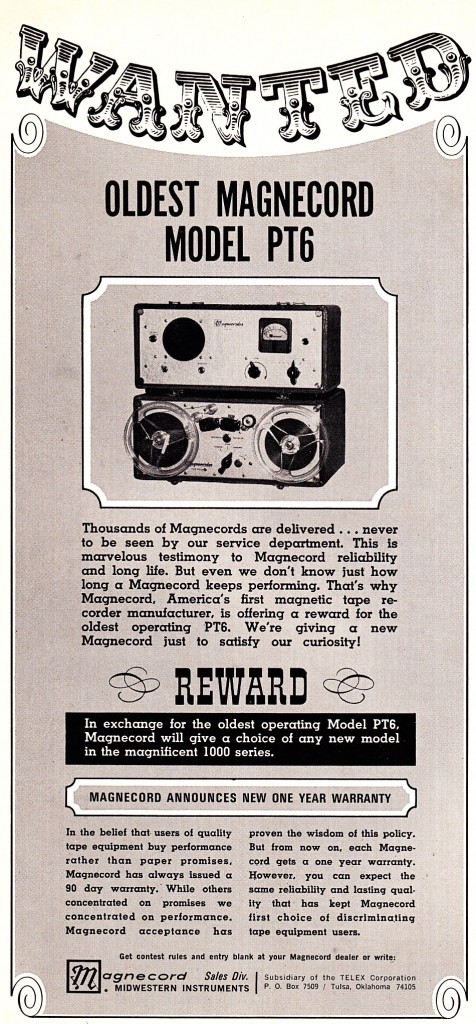 There is a lot of Magnecord material on PS dot com…  I didn't plan it, it just kinda happened.  Which is the story of my life in general.  For better and for worse.  I was at the flea mkt a coupla years ago and I found a pair of Magnecord PT6s, complete and in nice road cases, for $25 each.   I fixed 'em up, made some recordings with them, and then stuck em in the studio (where they have actually been used on sessions, BION).  The circa 1963 advert you see above is no joke.  My PT6s are close to 65 years old and they still work fine.  How many other pieces of pro audio hardware can you say that about?
Soon I heard from the son of the guy who designed a lot of the circuitry (and the heads) of the PT6.  Back in the 1940s.  The Boyers family sent me just a ton of material that had never been made widely available (you can start here), and I uploaded it all…  the end result of all this being that if you search the WWW for 'Magnecord,' yr gonna end up here.  BUT.   But but but.  So far I've only touched on Magnecord in 195os.  Today I will introduce some materials relating to the Magnecord of the 1960s.  I've never personally seen, or used, any of these decks.  But maybe you have.  Contributions welcome in the comments section…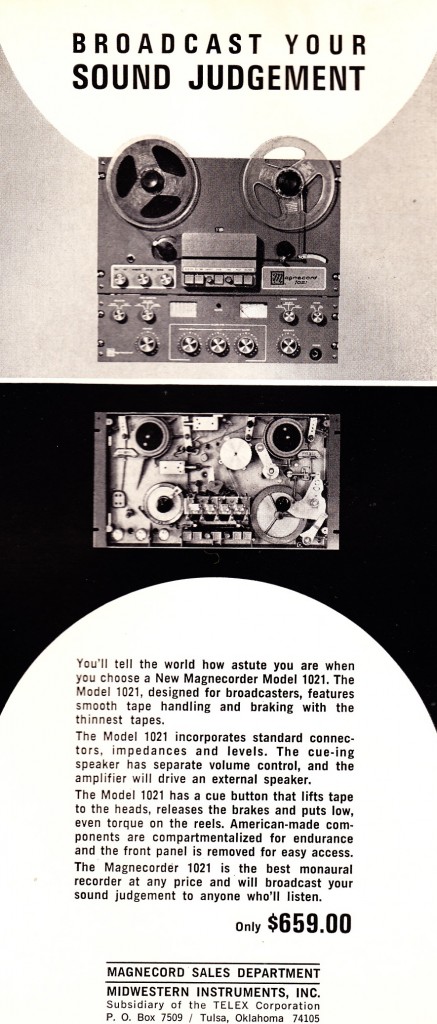 Above: The Magnecord 1021 Mono recorder circa 1964.   Anyone?  What was the equivalent level of machine in the Ampex line?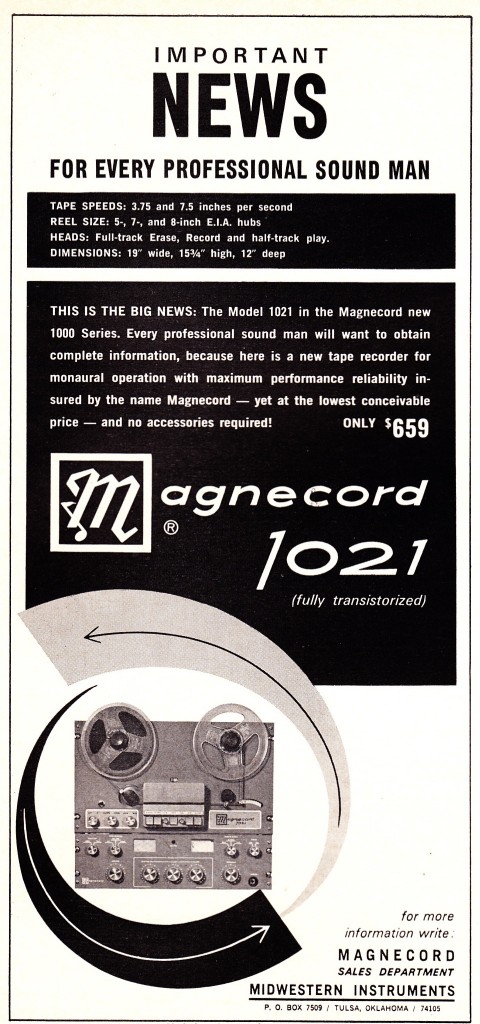 Above: another advert for the 1021.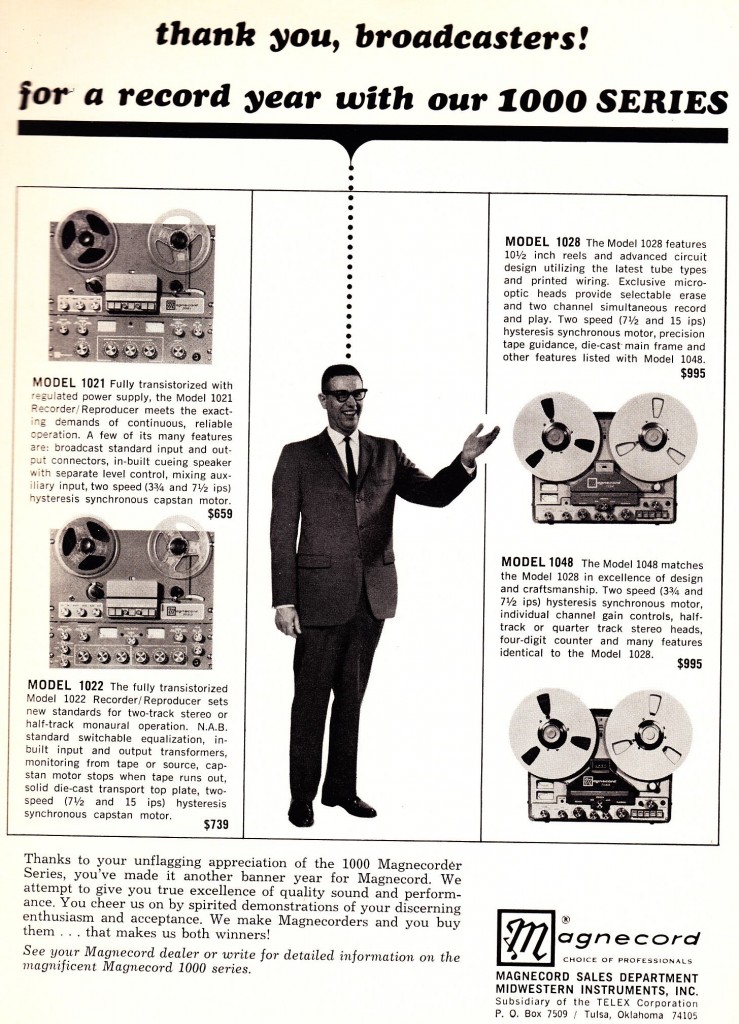 Above: by 1965, the Magnecord 1000 series included the 1021, its stereo cousin the 1022, the stereo 1028 (a higher-end model that used tubes?  strange…) and the 1048, which seems to be similar to the 1028 in all respects other than tape handling speed.