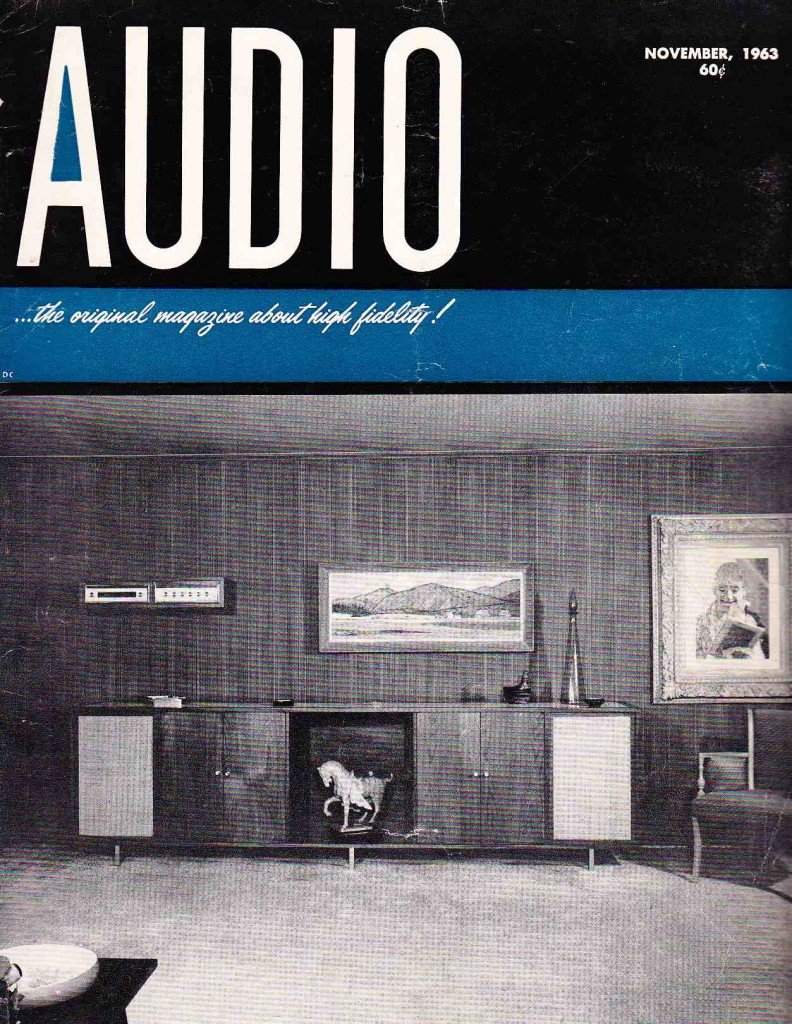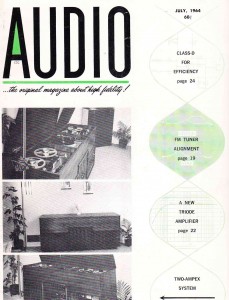 AUDIO magazine was published between 1947 and 2000.  I have been reviewing a number of issues from the early 1960s.  It is very interesting to note the range of topics that the magazine covered.  There are reviews of new consumer audio products, reviews of musical albums,  and features on custom-made home hi-fi installations.  This is all in line with what we would find in, say, 'Stereophile' magazine today.
But there is also a great deal of more technical/professional information.  Articles on acoustics; articles on live sound; and every issue I have from the 60's even includes schematics for building you own audio equipment.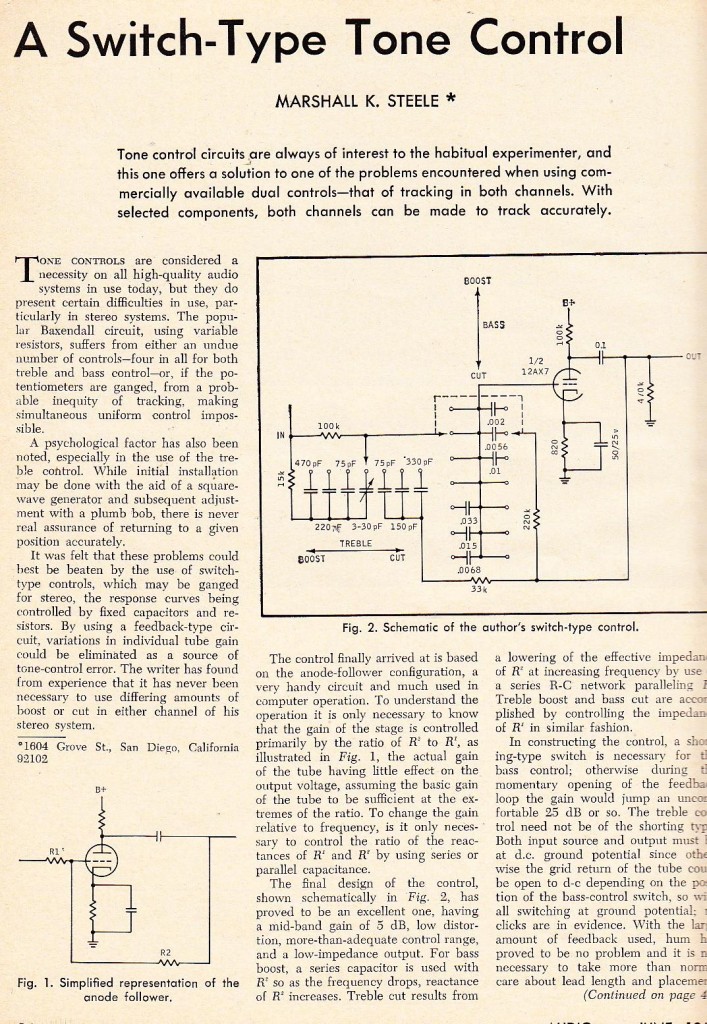 Wiki has an in-depth piece on the origins and lifetime of this publication.   The most telling facts:  AUDIO was published under the name AUDIO ENGINEERING until 1954.  Why the name change?  Because the AES (Audio Engineering Society) began publishing it's own journal in 1953.  See my previous post on the AES journal for more information on this great publication. Anyhow, as Wiki tells us, AUDIO at this point shifted to a more consumer/hobbyist perspective.  Which means that: to be an 'audio hobbyist' in the 50's/60's really did mean that you likely built audio equipment.  Not simply that you were a consumer of audio equipment.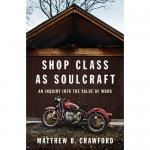 There has been a tremendous surge lately in the idea that modern Americans 'don't do/can't do anything with their hands/minds/etc.'  Witness the incredible popularity of M. Crawford's "Shop Class As Soulcraft." Or, on the darker side of the same coin, Mark Bauerlein's "The Dumbest Generation." I am not advocating either of these viewpoints; I am just pointing out that the intense popularity of AUDIO magazine 50 years ago, versus the kind of content that we get in STEREOPHILE today, would seem to indicate a shift in what consumers are willing/able to do in the service of their audio hobby.
Japan still does have widely-distributed audio publications that cover both mass-produced audio products and project plans/schematics for those who will 'do it themselves.'  I will cover some of these magazines in the near future.
Anyhow.  Getting back to AUDIO.  So we have a magazine that is aimed at the dude who likes to buy expensive audio kit.  Also at the dude who likes to build audio equipment. But also to the audio professional!  There is a wealth of advertising in these old issues which is aimed at broadcast, live-sound, and recording professionals.  Here is a sampling of some of the pro-audio goods on offer in AUDIO from 1963-1966.
FOLLOW THE LINK FOR THE COLLECTION OF IMAGES:
Fascinating, forgotten products from Fairchild, maker of the 660/670 compressors, arguably the most fetishised piece of audio processing equipment ever made:
Our old friends ALTEC…
More of this material to come in the future…