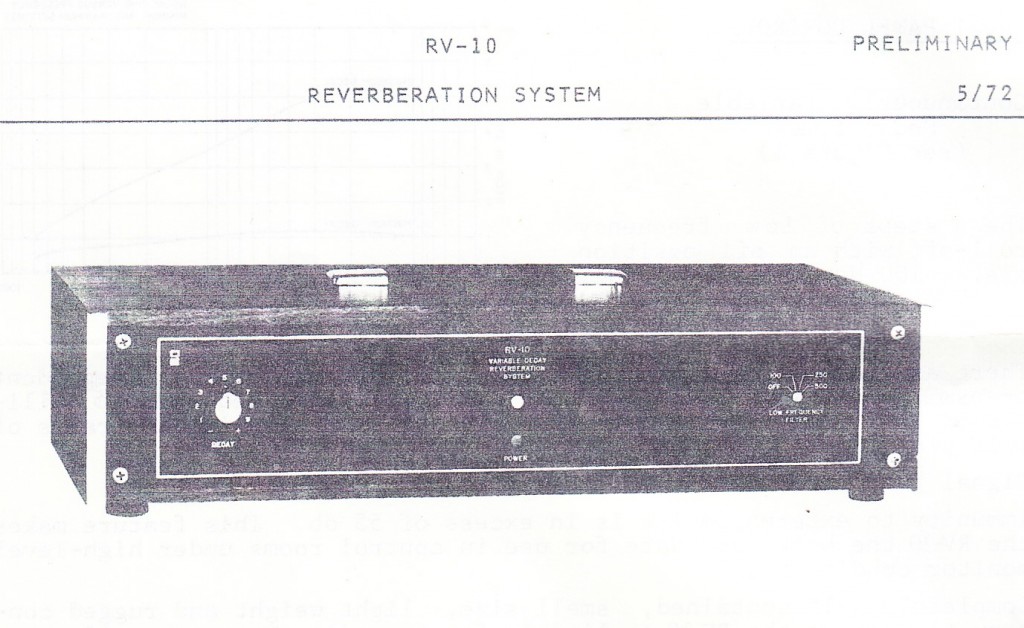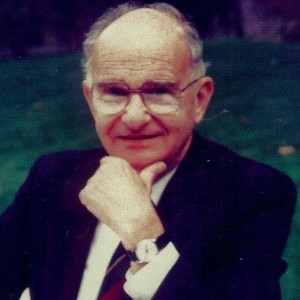 Just about a year ago I published an article entitled "Obscure Mechanical Reverbs of the 70s."  Included in this this survey was the Quad-8 RV-10.  Now, y'all know how much I love spring reverb (also here…), so I was pleasantly surprised when I received a phone call from one J. VanLeer (his photo at left), who claimed to be the inventor of this obscure device.  In VanLeer's words:
"When with the HAMMOND ORGAN CO. I worked on spring reverb tanks – after HAMMOND closed, these were made first by GIBBS, and OC ELECTRONICS than ACCUTRONICS who sold out to BELTON (Korea) and now a Chinese firm MOD makes spring tanks. The RV-10 still sounds the best 'cause it makes use of 4 different (length, diameter & wire gauge) rather that 2 or 3 with only difference in length."

Vanleer patented this unique twist on spring-reverb technology and then apparently leased said license to Quad-Eight.  By his reckoning at least 357 of these units were sold. VanLeer sent me via post the original product-sheet for the RV10.  I reproduce those here for your edification and downloading: QuadEight_RV10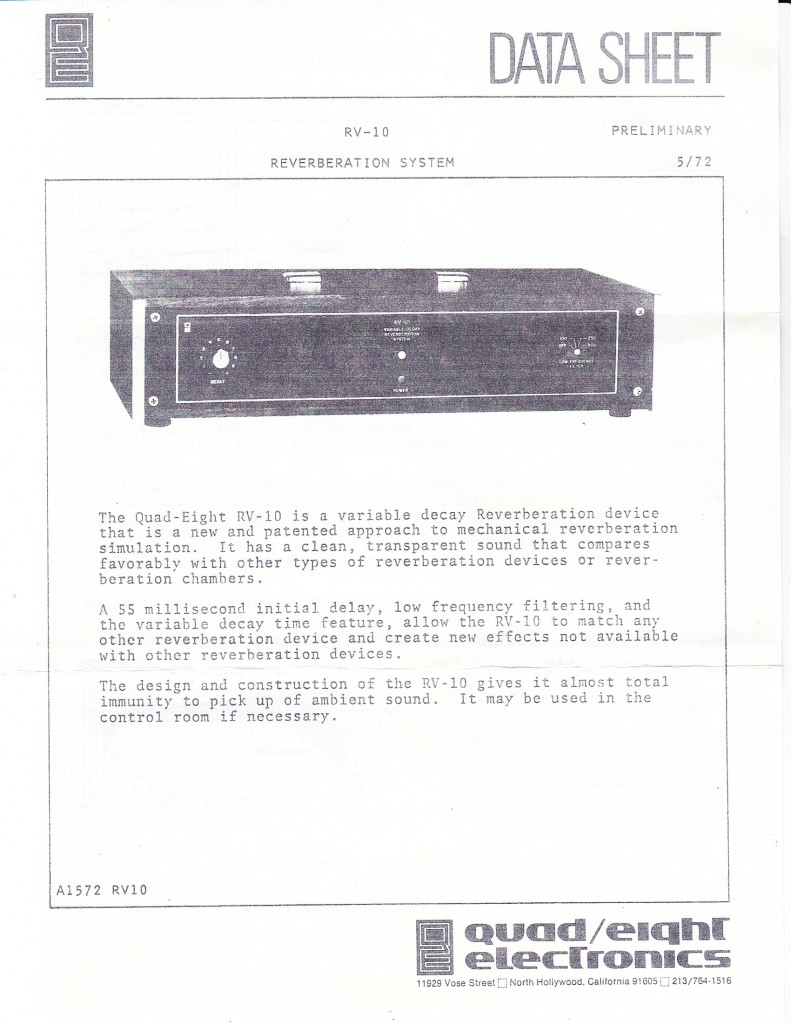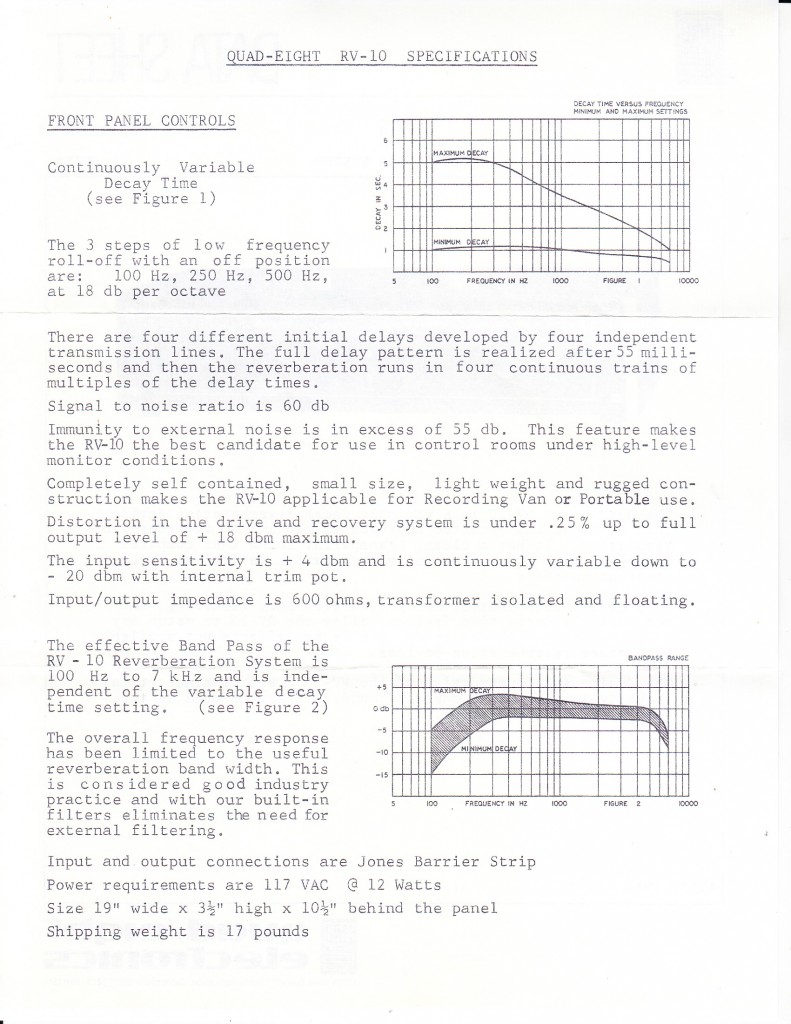 Below are some photos of the interior of the RV10 (from an eBay listing that ended in January 2014 at $446).  The parts and build quality is extremely high – with hefty input/output transformers, and a UTC O-series (inside an O-17 case), which I presume is the recovery-pickup transformer.
*************
*******
***
ed. note: Mr. VanLeer had quite a long and interesting career as an innovator of electro-acoustic devices; click here for an article about his career (use Google Translate to translate into your own reading language).