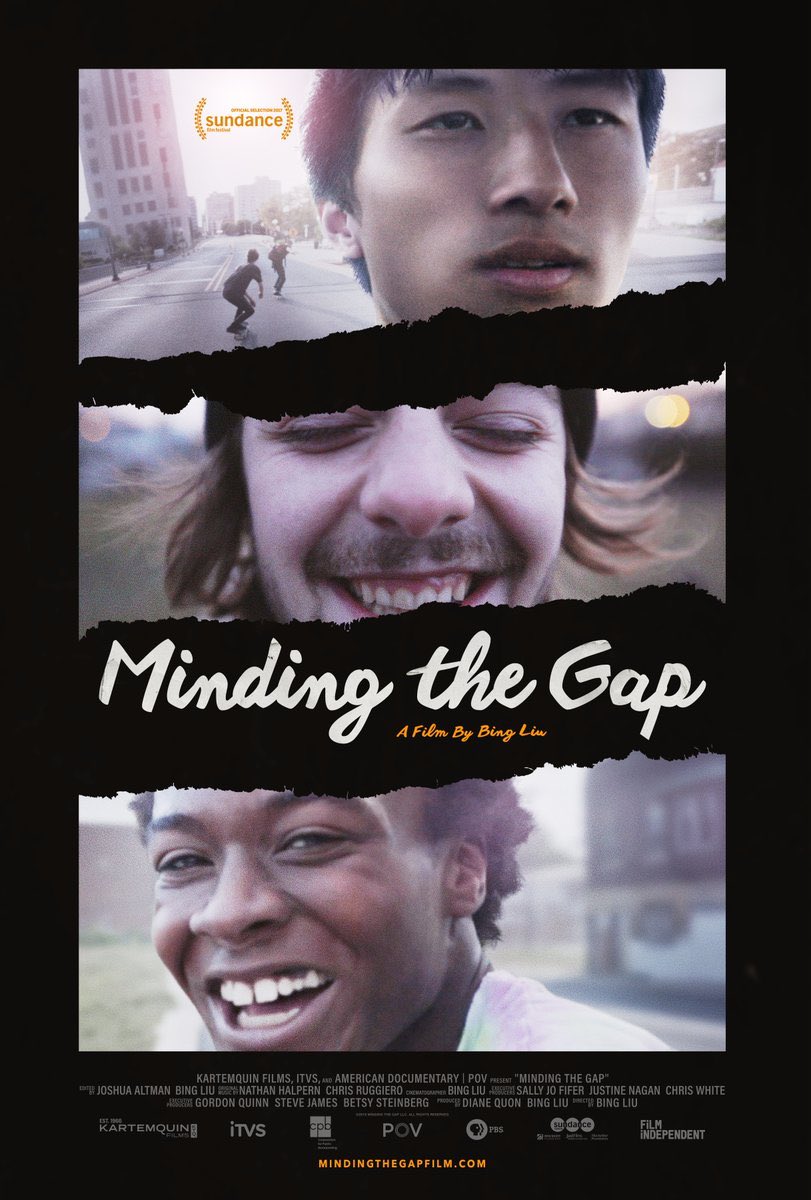 Nathan Halpern and I just recently completed the score to Bing Lui's debut feature doc MINDING THE GAP, and the reception as Sundance 2018 has been phenomenal;  by the end of the festival the film was enjoying prominence as the best reviewed film of Sundance 2018.
"Less than a week after its sold-out world premiere at the 2018 Sundance Film Festival, Minding the Gap by Bing Liu won the US Documentary Competition Jury Award for Breakthrough Filmmaking last night at the fest's official award ceremonies in Park City.  US Documentary Competition Juror Barbara Chai presented the award, saying:
"We are so exited to celebrate this extraordinary documentary for its vivacity and freshness of spirit, its unexpected revelation of personal detail, and dazzling, un-choreographed sequences that possess the athleticism and grace of ballet."
The emotional world premiere of Minding the Gap was attended by film subjects Keire Johnson, Zack Mulligan, Kent Abernathy and Mengyue Bolen. Earning an uproarious standing ovation inside the theater, immediate reactions from social media and from critics were very strong…" (SOURCE).