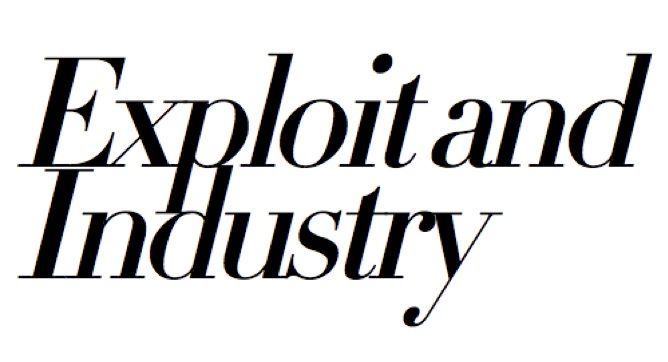 Click here to visit our new Tumblr page "Exploit and Industry."
Why a Tumblr page when I have the blog?  Well… I realized that while I often write about this or that piece of odd audio flotsam or ephemera that I bring home, there is an even greater number of interesting and unusual pieces that I don't buy (or can't buy…).  Tumblr is a great way to share these findings because it can be updated instantly via the iPhone.  With estate sale / flea market / travel season in full swing there are sure to be plenty of sights + sounds of interest to y'all…  at least if you've read this far.
check it out… and if yr curious about the origin of 'exploit and industry': this was a distinction that Thostein Veblen made. Veblen felt that all human activity could be categorized as either exploit and industry.  You can read his explanation at this convenient website.  I believe that his concepts are very helpful in understanding material culture and social practices in general, and they have helped to inform much of my own recent writing/rambling-ons.