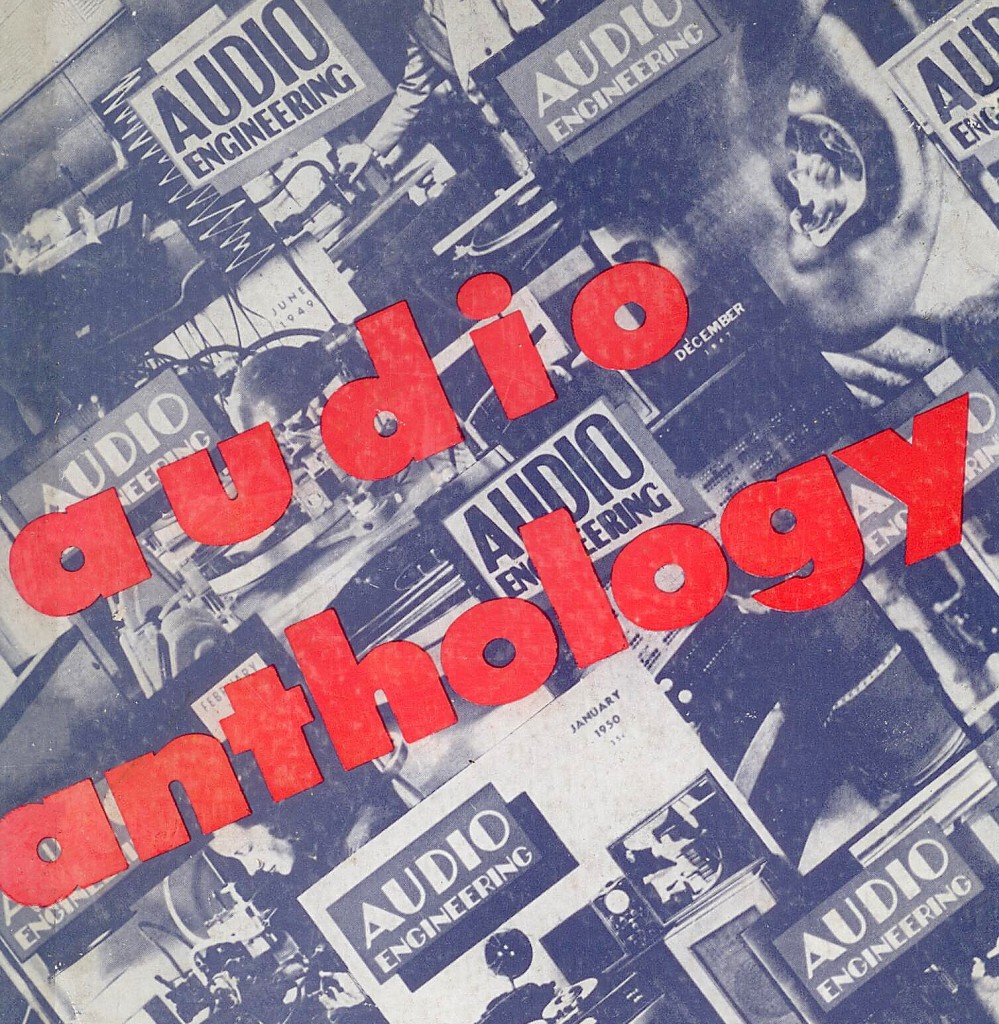 PS dot com reader Paul R. was kind enough to send us a scan of "Audio Anthology," (ed. C.G. McProud) a 124pp softcover published in 1950.  "Audio Anthology" (hf. 'AA') is a collection of project-construction articles aimed at hi-fi (rather than pro audio) enthusiasts.  All of the material had been previously published in Audio Engineering magazine during its first four years of publication (1947 -1950).  See here, here, here, here, here, and here for previous 1940's AUDIO ENGINEERING MAGAZINE coverage on PreservationSound.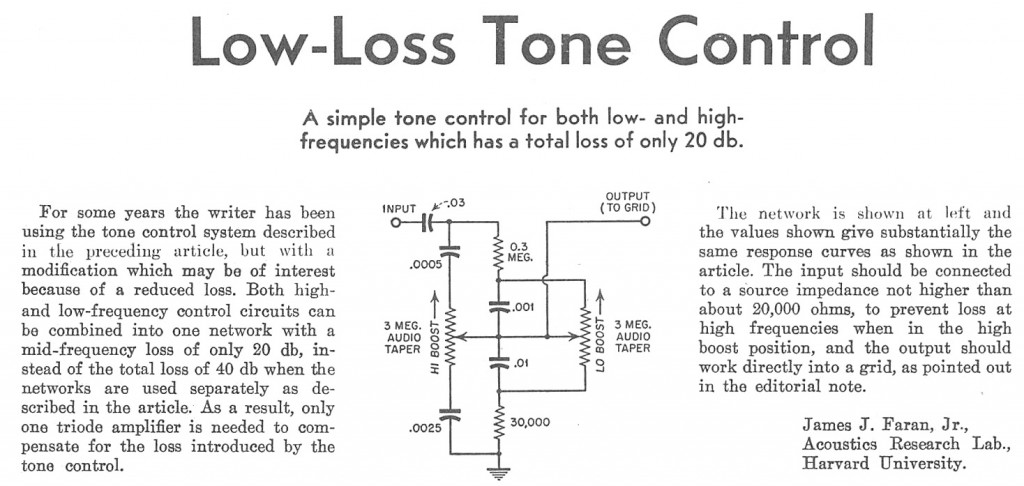 Above, an interesting boost-EQ stage that could be helpful in an instrument or mic amplifier.  Can any of our helpful readers advise which caps or resistors in this circuit could be modified (and within what range) to alter the turnover frequency of the two filters at work here?  I am guessing that the answer is: all four caps that follow the input DC blocking cap… which would basically get us back to this piece, which i swore i would never build again…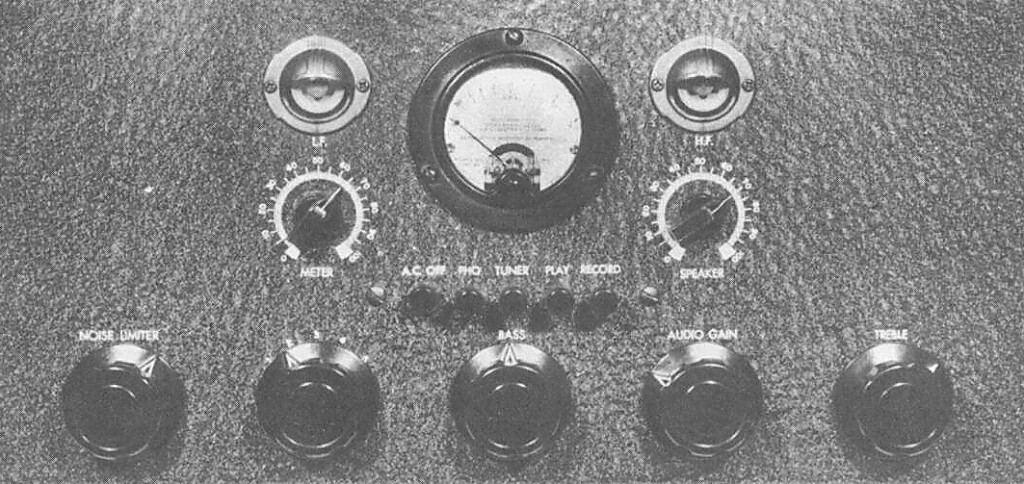 Above, the most complicated tube amp I have ever seen.  Kinda feel like Shadow Hills Engineering must have come across this image at some point.  Dynamic noise suppressor, phono pre, two eq controls, visual feedback of high and low frequency drive, variable metering, tons of input switching… talk about the kitchen sink.  This project is organized around the very interesting 6AS7G dual-triode power amplifier tube: basically two 2A3s in one glass envelope with a 6V heater supply.  This is potentially some useful information, especially when you consider that a 6As7G is only about $13 from AES (priced out 2A3s lately?). I think that there could be a unique new guitar amplifier in the works soon…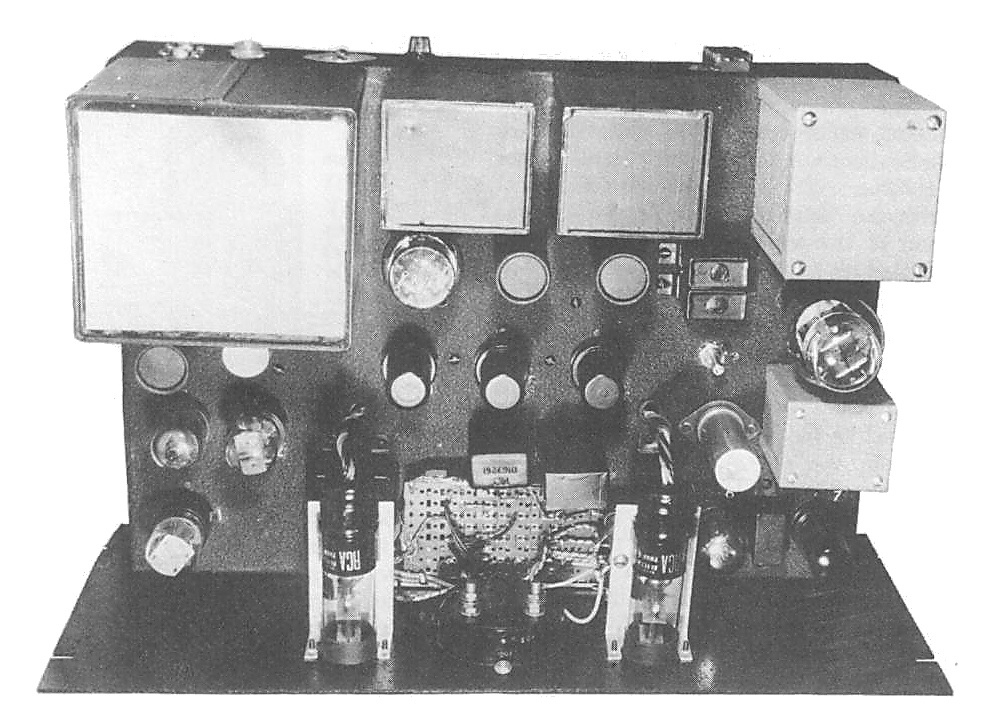 My lord.  At least they didn't try to thrown in an AM/FM tuner.  Follow the link at the end of the this post for schematics and parts lists for some 6AS7G amplifiers.
'Audio Anthology Vol 1' is available at Amazon dot com.
FOLLOW THE LINK BELOW for 6AS7G project schematics…
Continue reading Audio Anthology: Collected Hi-Fi articles from AUDIO ENGINEERING in the 1940s →