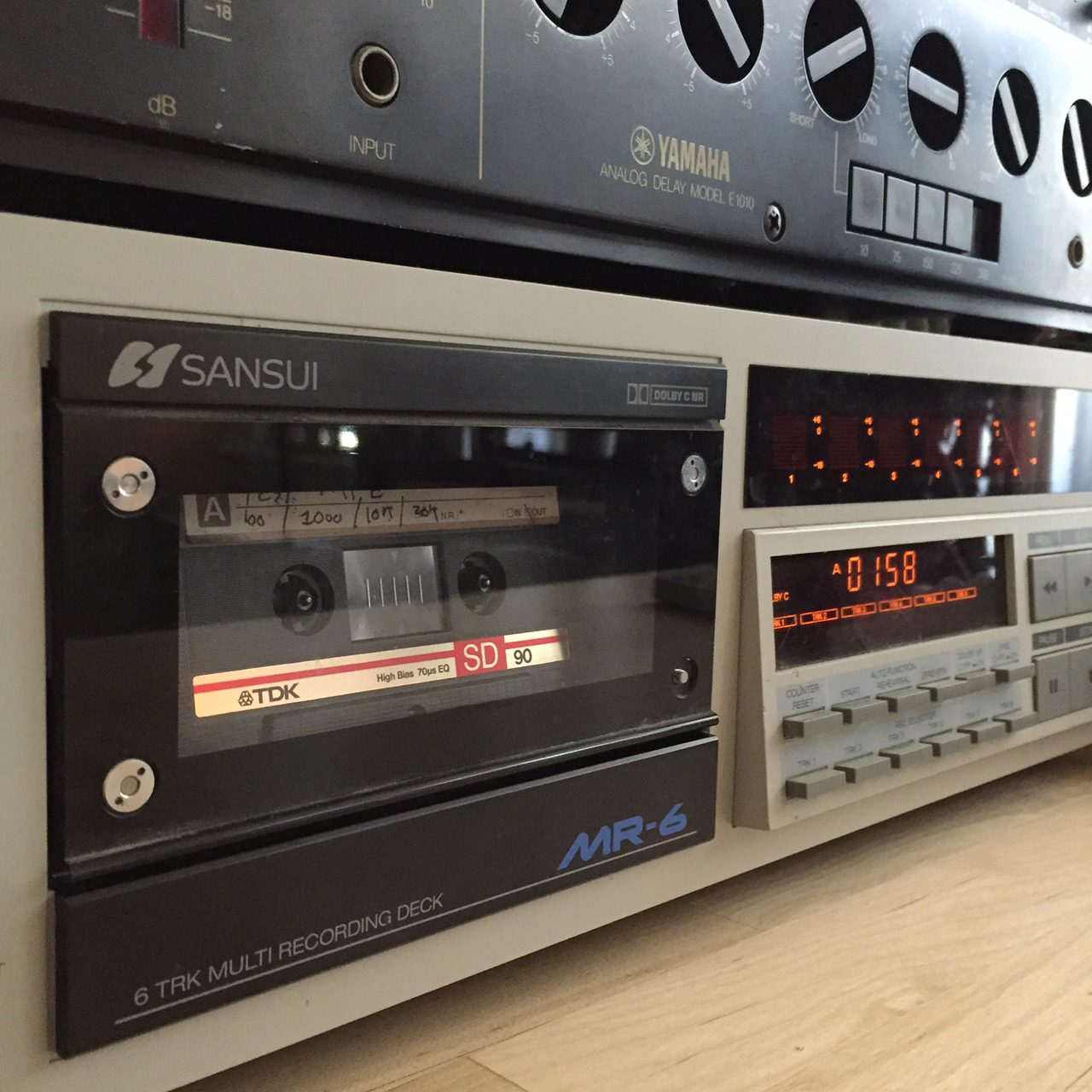 Our ongoing series of cassette multi-track experiments rolls on with the Sansui MR6.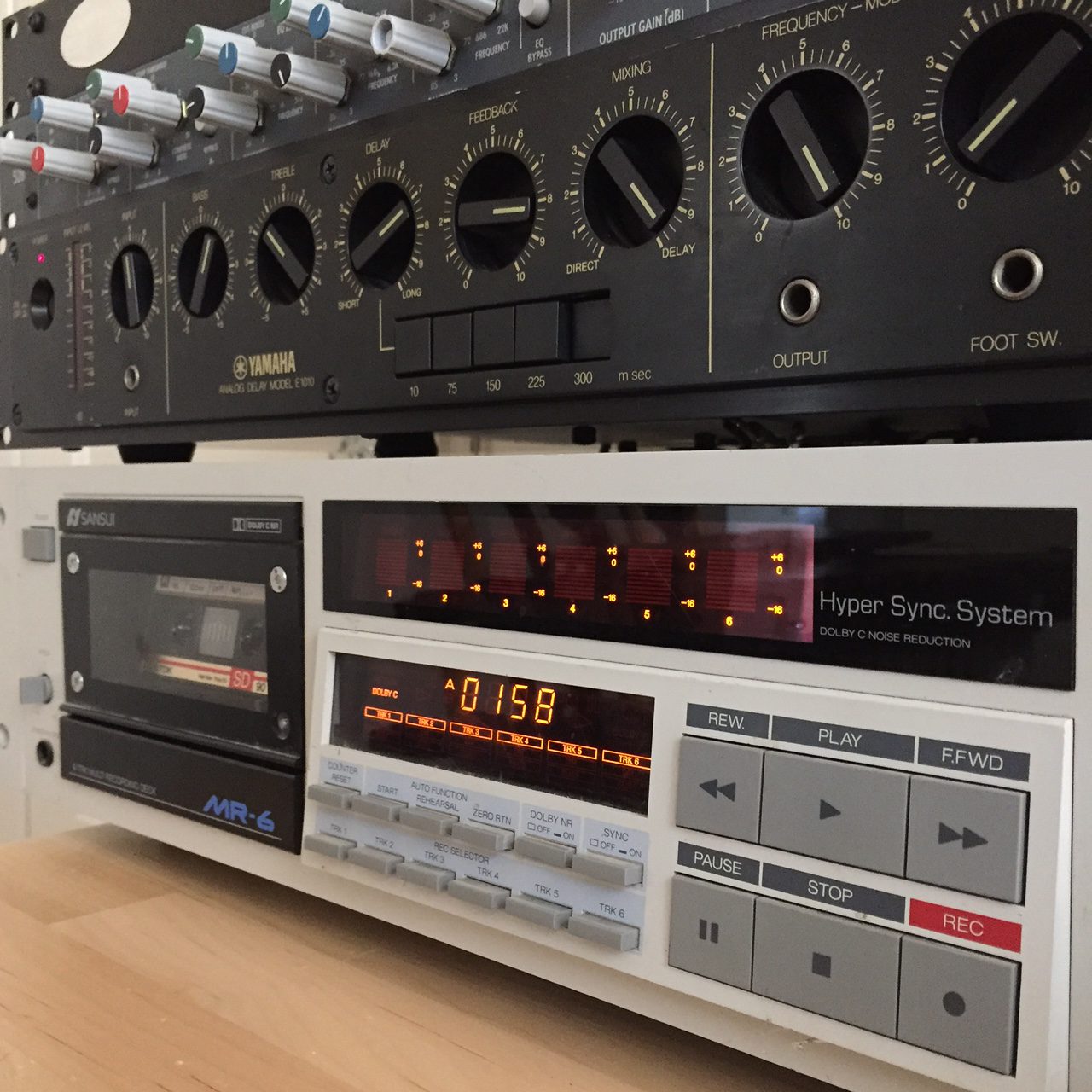 This ADAT-sized multitrack machine dates from 1990 or thereabouts.  It records 6 tracks on a standard type 2 audio tape at double speed,  with defeatable Dolby C and zero return.  And that's pretty much it.  No gain trims, no autolocate, nothing.  It really is strictly a tape machine and requires a mixer in order to use it in any sensible way.  I picked it up for about $100 on ebay; a quick clean and demag and that's it.  Seems to work fine.  High end response seems to trail off around 14k on a first-pass, which is A O K w/me.  Here's how it sounds, and thank u Jenny Holzer:
As with the earlier tracks in this series: the rules for tracking and bouncing are simple: no midi.  no editing.  Nothing u couldn"t do in the 80s.  The only effects used for tracking are the Yamaha E1010 that you see there, a cheap boss reverb pedal, console EQ, and acoustic sources were tracked with some compression via that Symetrix 528E you see there.  Marimba and shaker/tambo were mic'd with a Neumann KM184; vocals are an EV RE15 for no other reason that it is what I had on the desk at the moment.
Tracking was:
1: Korg volca beats kk/snare pulse sync'd to korg SQ1 driving that repeating 8-note figure on…    2: korg MS20,   3: one-note low pad on Minbrute,   4. Yamaha MR10 toms/CH SN dbl hand-played,   5. elec bass DI'd thru a  cheap gtr preamp
(bounce to track 6)
8th note shaker/tambo played w foot, 2. Marimba (doubling and/or harmonizing MS20 part, 3. Basic polyphonic sampler of me singing an 'A' note ahhh, 4. analog choir synth sound
(bounce to track 5)
1, 2, 4: vocals (hi is doubled),
3: ch synth pad
My goal as with the previous productions was to mix this all on my lil Mackie Onyx 1220 el cheapo mixer into a single pair in Pro Tools, but I couldn't find a way to route it while still using two FX returns (my patchbay on this lil desktop rig is very limited).  So I played all six final tape tracks into P/T, and once in PT it was hard to resist applying a bit of EQ and compression to each stem.  Also mix FX on vocals were via P/T (Echo Boy and Valhalla Verb).  But that was it – no editing, no tuning, no fixin'.   That weird noise at the head is probably some kinda bias abomination that resulted when I did the first bounce, but it's really part of the charm, ain't it.   Whole mix is low passed at about 12K, which really ties it together IMO.