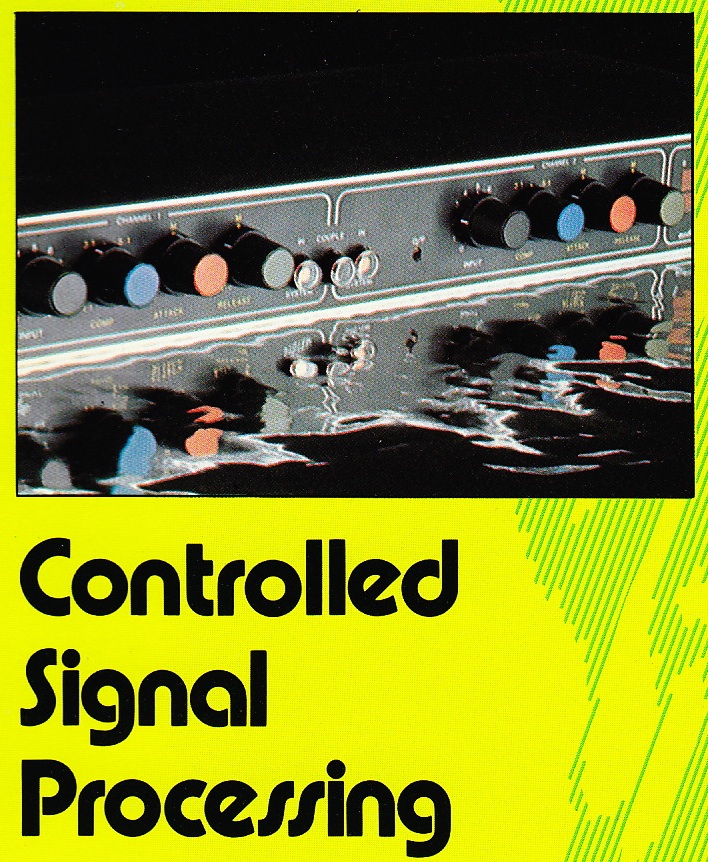 I was recently given hundreds of pages of Audio & Design (Recording) ltd. (hf. ADR) literature from the 1970s, and I'll be uploading it over the course of… my lifetime, I suppose.  Anyhow, here's a package of original data sheets ETC on their rack-mount compressors of the era:
DOWNLOAD: ADR_comps_1979
AND – BONUS – a period essay regarding compressor-usage by founder M. Beville: Beville_ADR_Comps_77
Products covered, with text, specs, and images, include: ADR Gemini Compact (their 'prosumer' unit), Gemini East Rider, F690 ducking limiter, Compex compressor / expander, F600 broadcast limiter, FM Stereo Ex-press limiter, and Transdynamic processor.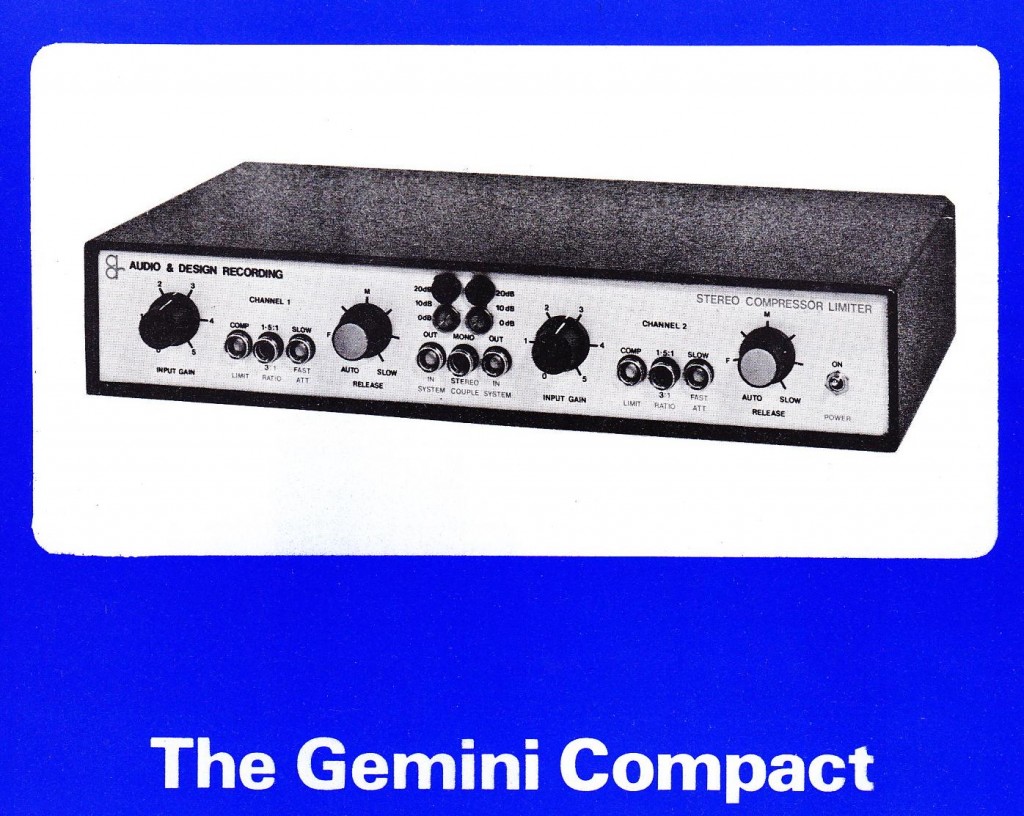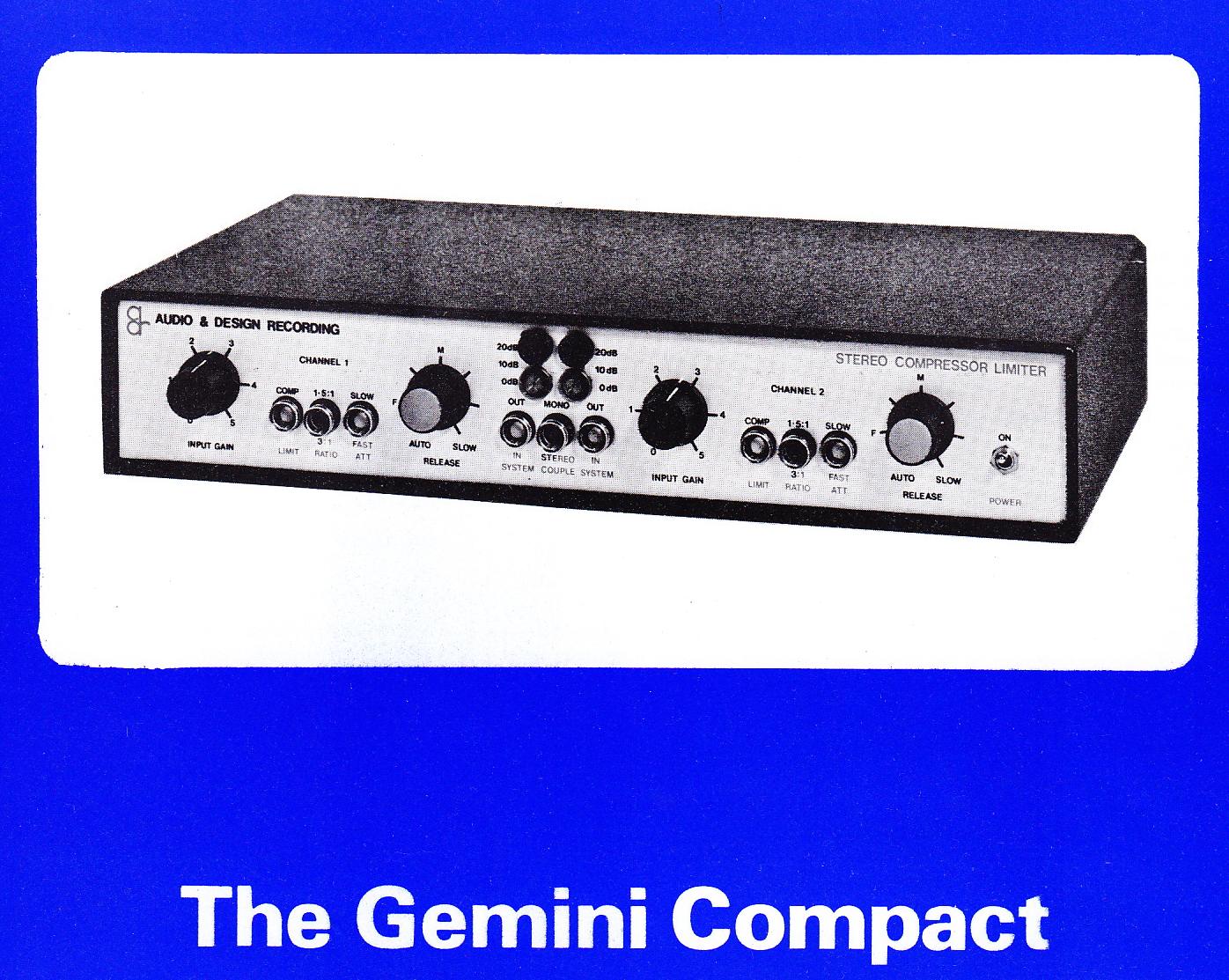 We previously featured ADR's 'Scamp' series of modular processors from the same era.. click here for that jazz…