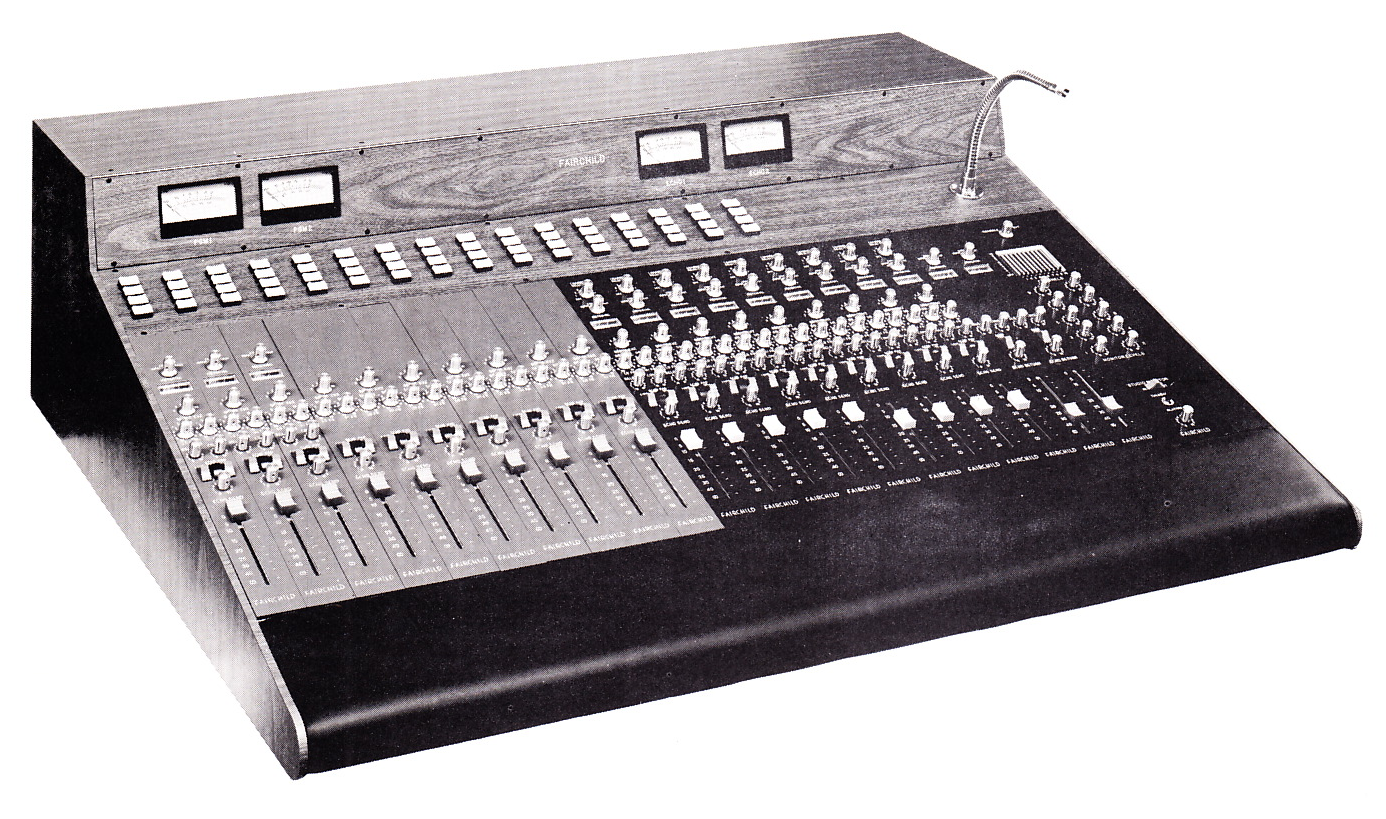 Above: The Fairchild Integrated Console of 1972
How y'all doing out there.  Today at PS dot com: some interesting bits from the archive: a collection of Fairchild data sheets from 1972.  Download all 12 pages here:
Products covered, with texts, specs, and photos, include: Fairchild 'integrated' console, Reverbertron 659A, the FPC series of 'portable mixing consoles,' 610 and 870 power amps, plus a whole slew of distribution amps and power supplies that i just ain't got time to list.  Enjoy!