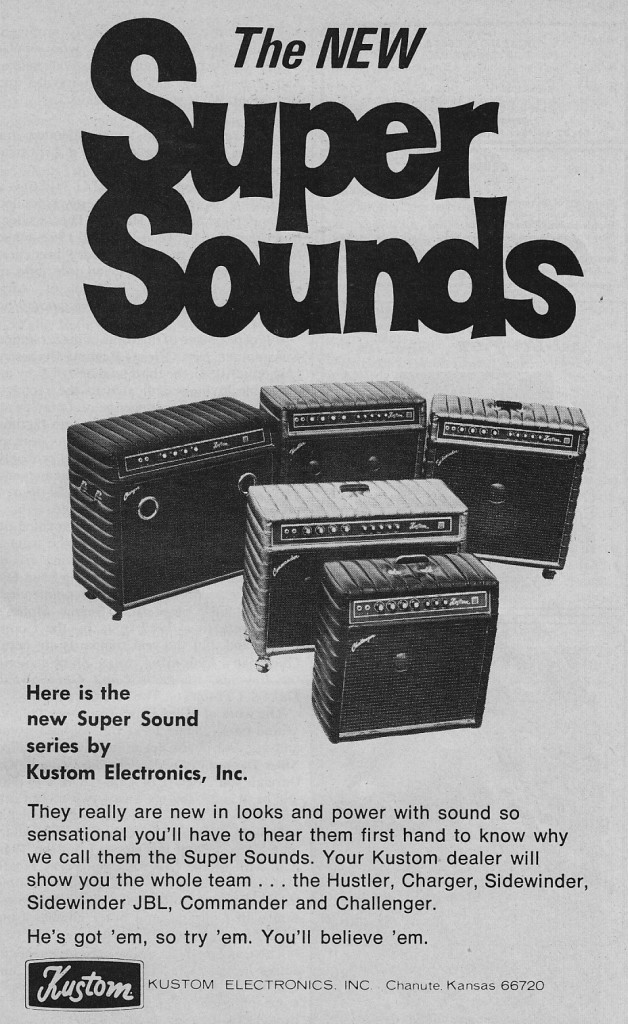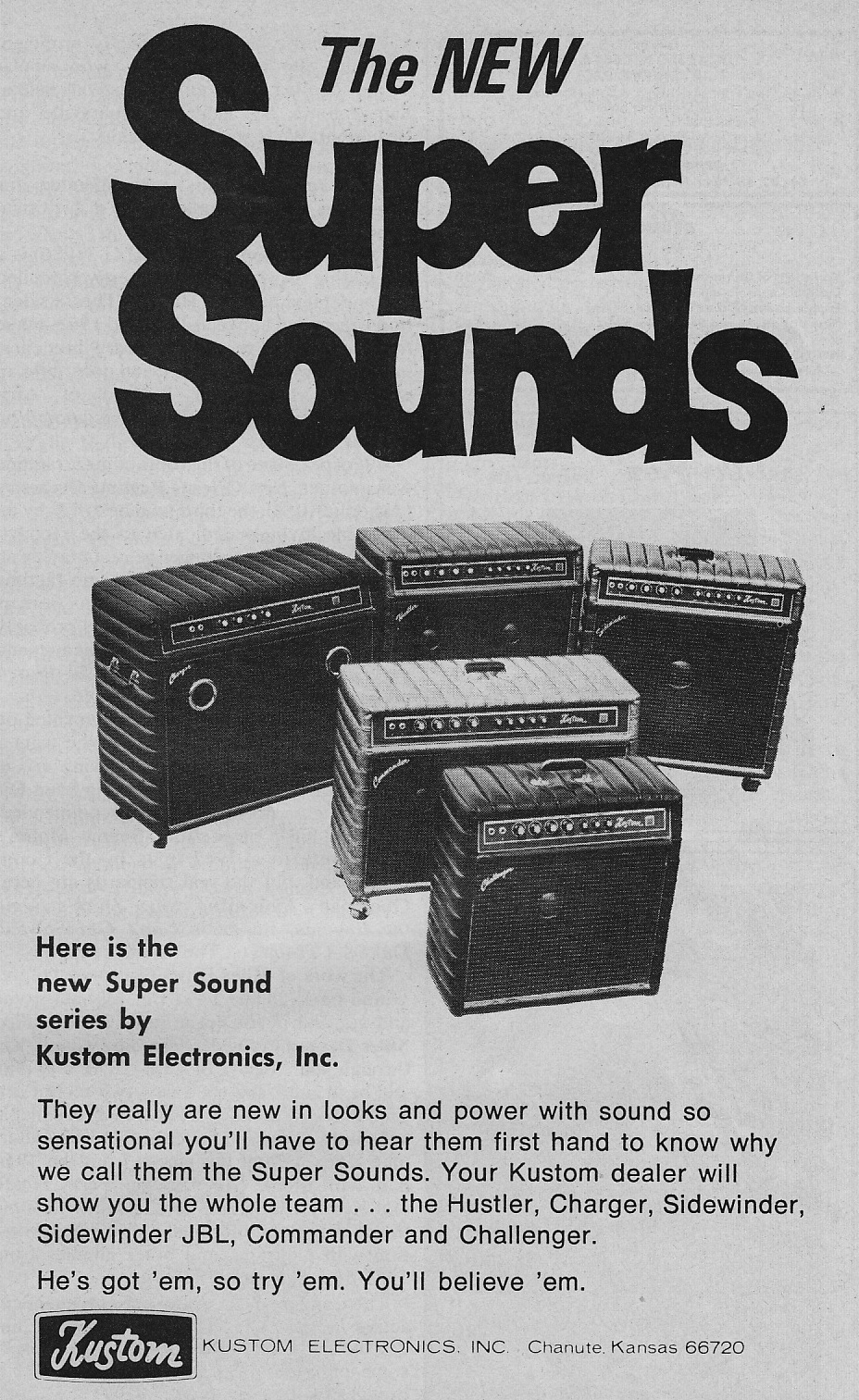 Today at PS dot com: a few images of the 'later' Kustom amps, as well as a forgotten entry by sister-company Kasino.  Above:  the 1972 Kustom Hustler, Charger, Sidewinder, Commander, and Challenger amps.   I think someone had a thing for muscle cars back in the day,,,  ironic, considering that dude later went into business making police radar detectors.  Oh wait: you don't know the crazy story of Kustom founder Bud Ross?  You might want to check out our earlier article about Kustom at this link… including our exclusive high-res download of the complete 1972 Kustom Katalog.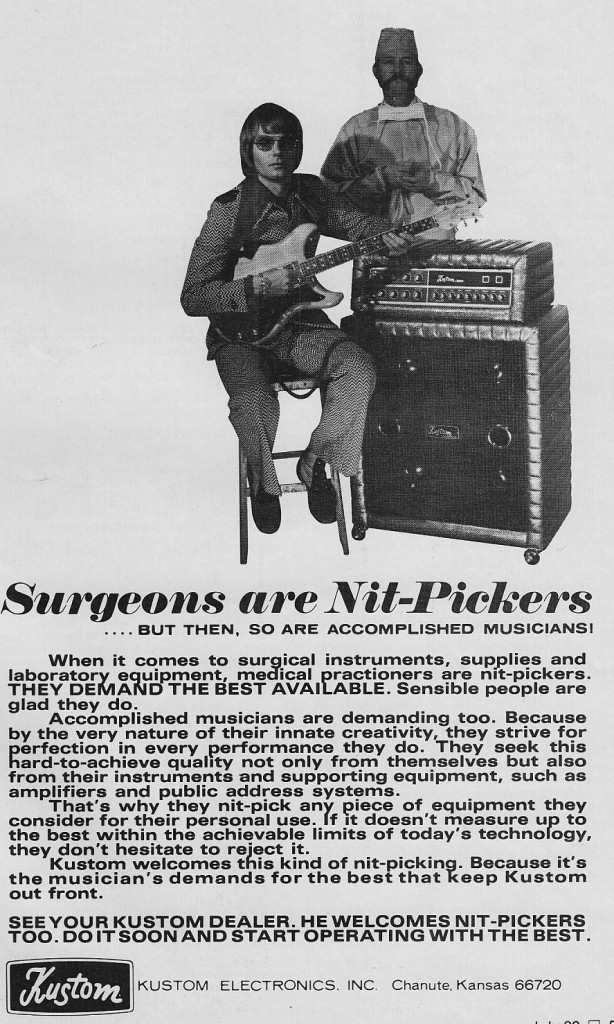 Above: this advert uses the non-literal communication method known as SIMILE to suggest that 'Kustom amps are as precision-made as surgical instruments.'  There is also a parallel structure that relates a musician's 'picking' of a guitar-string to a surgeon's 'picking' of a cyst/tumor/etc.  Aii yi yi.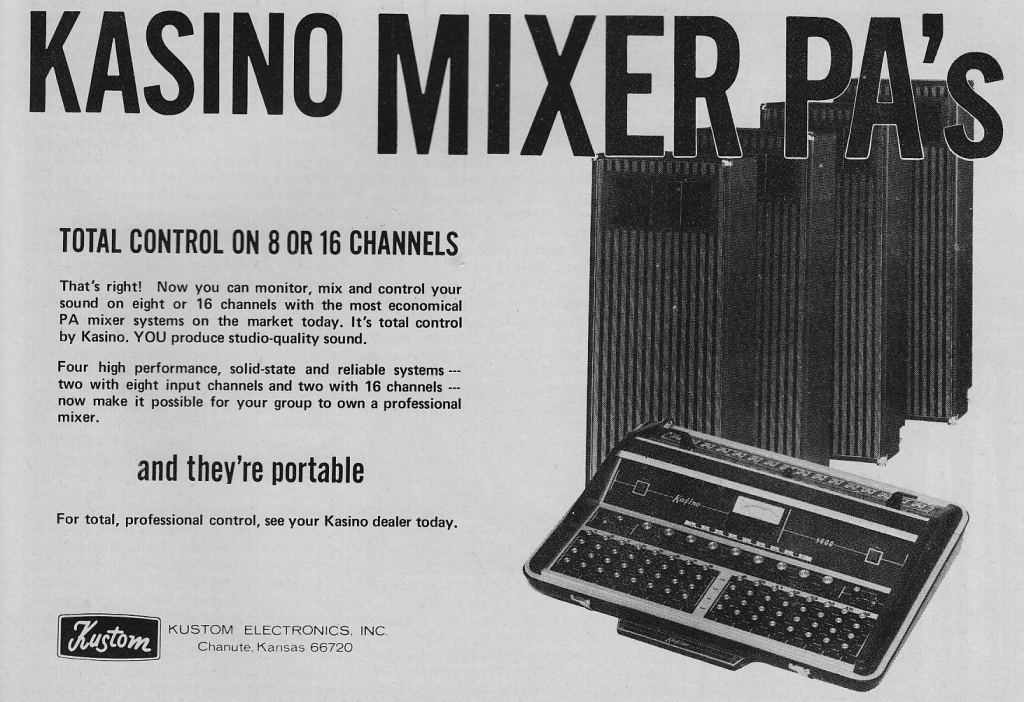 Above: a Kasino PA system from 1972.  Kasino products were apparently the same circuitry as Kustom, but repackaged to as to allow different local dealers to carry the same products without competing directly.  Much like Gibson/Epiphone in the 1960s.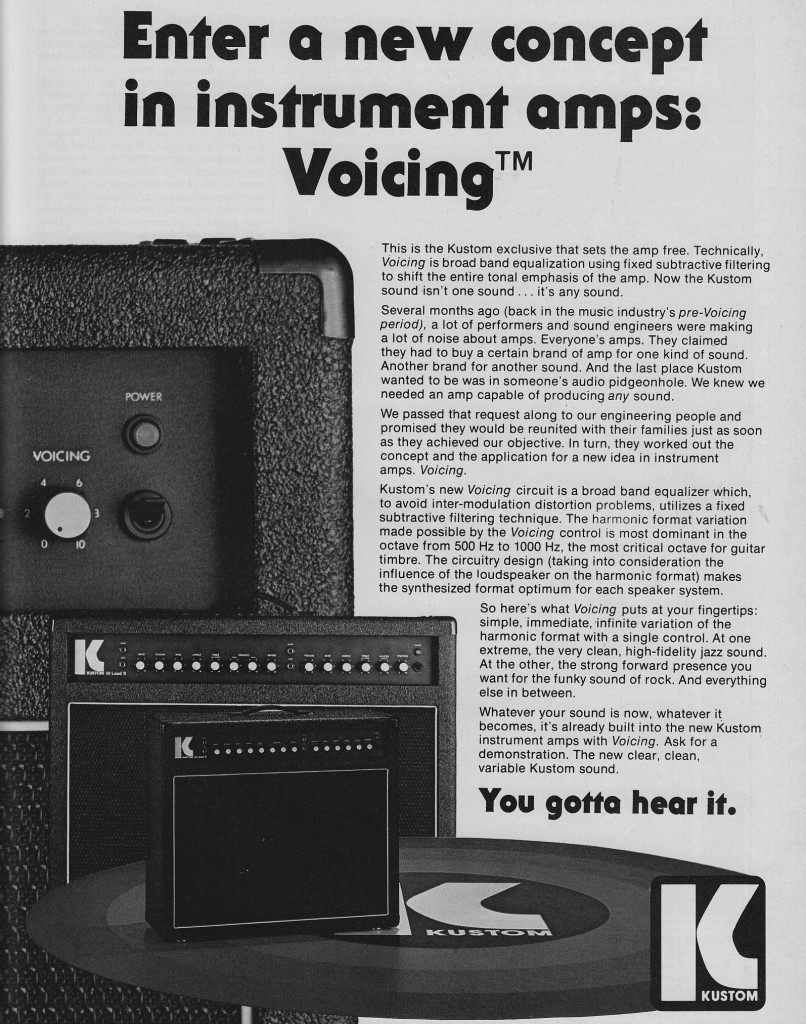 Above: the third generation of Kustom amps circa 1977.  The big selling point here seems to be…  a wide-Q notch filter.  Yawn.