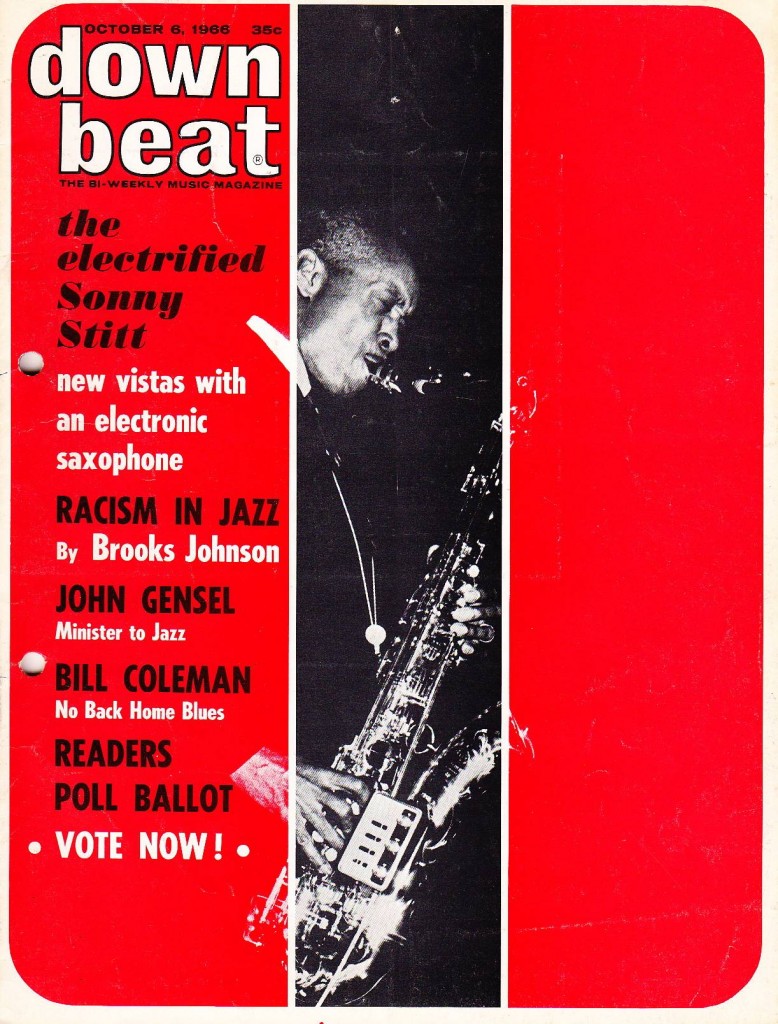 Downbeat is one of the oldest music magazines in the world.  They have been publishing since 1934. This is incredible.  Downbeat primarily covers jazz music.  Much of jazz was (and is) performed on acoustic instruments, or electric instruments where 'fidelity' and 'natural-ness' of tone is the desired effect.  If you have been following this website you will probably guess that this is not of great interest to me.  The late 60's/early 70's were an inclusive, experimental time for instrumental music though – consider Miles' Bitches Brew period, Melvin Jackson, and even our friend Steve Douglas – and equipment manufacturers were beginning to create devices that our scale-ripping friends could use up on the bandstand.  For evidence, let's turn to some Psych-era issues of Downbeat and see what was on offer…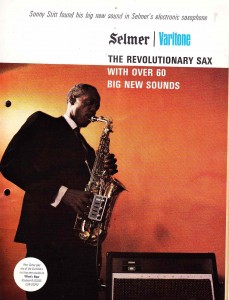 Selmer was not the only firm to offer an 'electric saxophone' kit.  I have owned a few that VOX marketed as well.  Basically these devices offer combinations of various primitive sound effects, from distortion, filtering and reverb, up to actual monophonic pitch-tracking.  Some of the effects that you can get with these things are pretty radical (literally).  Check out the earlier Steve Douglas post for an example.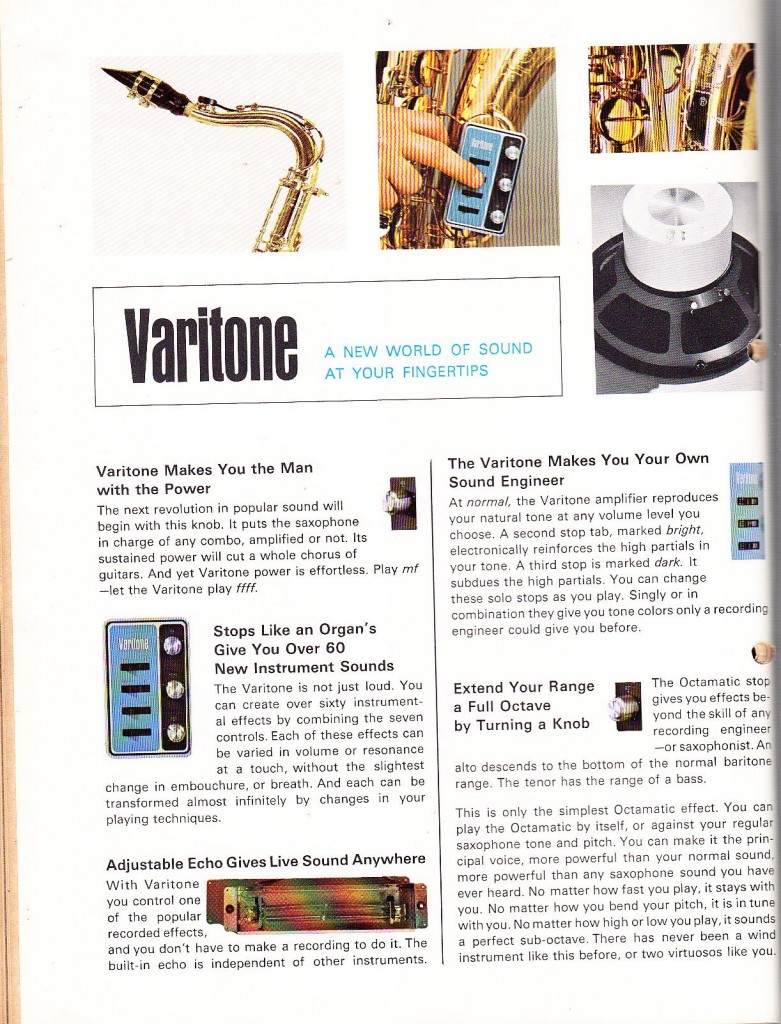 Along the same lines, here's a slightly later offering from Maestro, the effects division of Gibson Musical Instruments.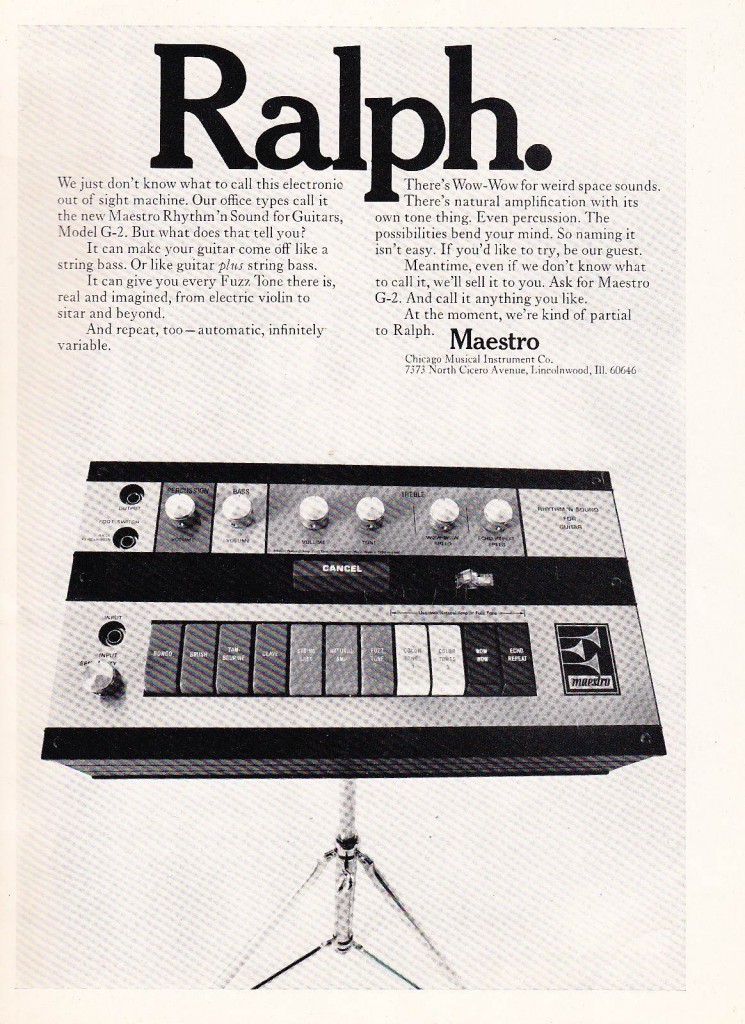 In an earlier post, I briefly covered the Gibson GA100, a late-50s guitar amplifier which was intended for use with classical guitar and acoustic bass.  Baldwin marketed a similar product in the late 60's.  Willie Nelson has used one of these for decades with his lil buddy Trigger.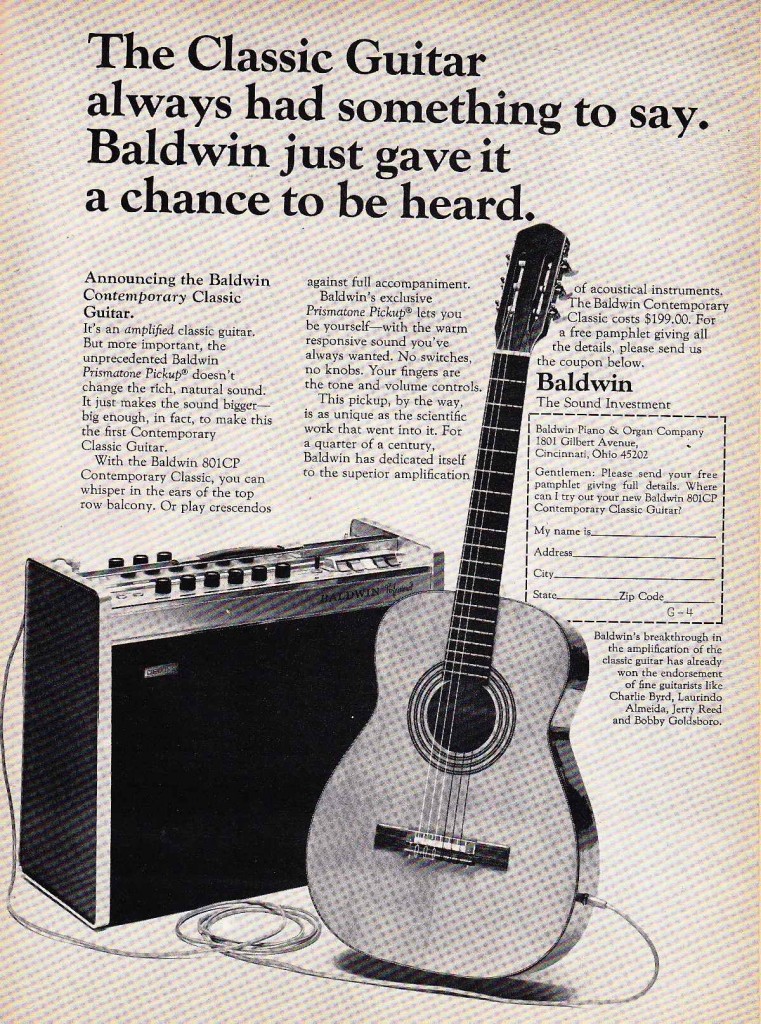 And while we're on the subject, how about an amplifier that REALLY sells to the jazz guys?
I have used one of these (with the similarly humongous 2×12″ extension cab) and they are pretty funny…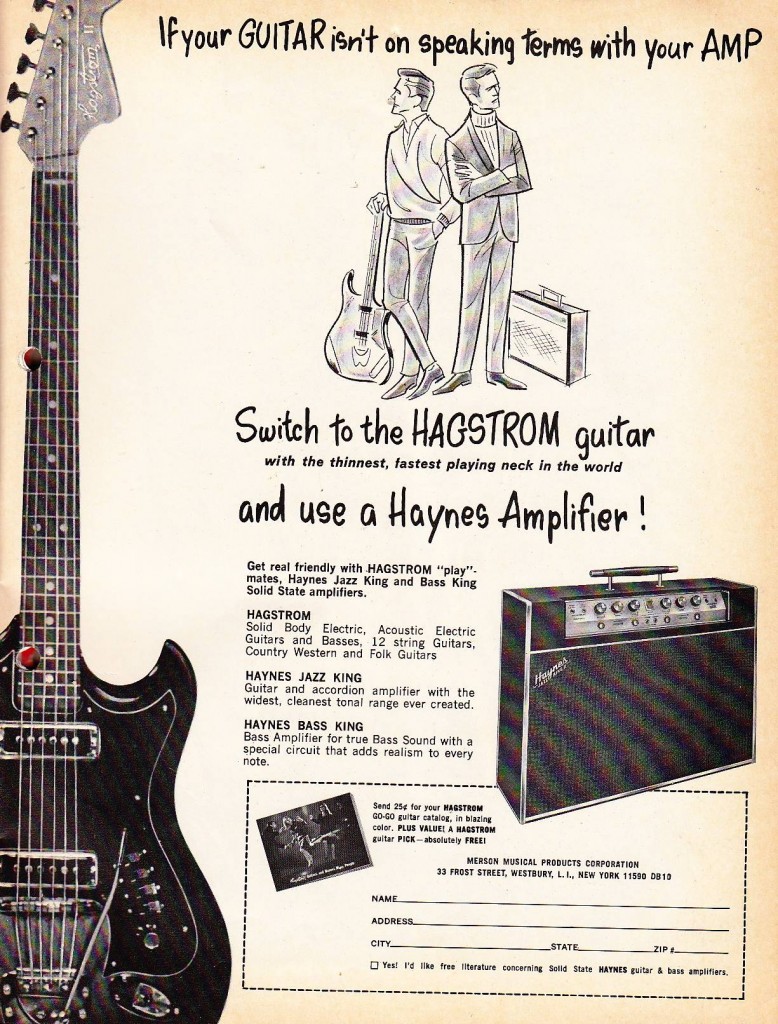 Alright so if you've made it this far, I am guessing that you are prepared to follow the link below and see more of this fun stuff.
SEE MORE CIRCA 1968 DOWNBEAT ADs FOR OFFBEAT EQUIPMENT…