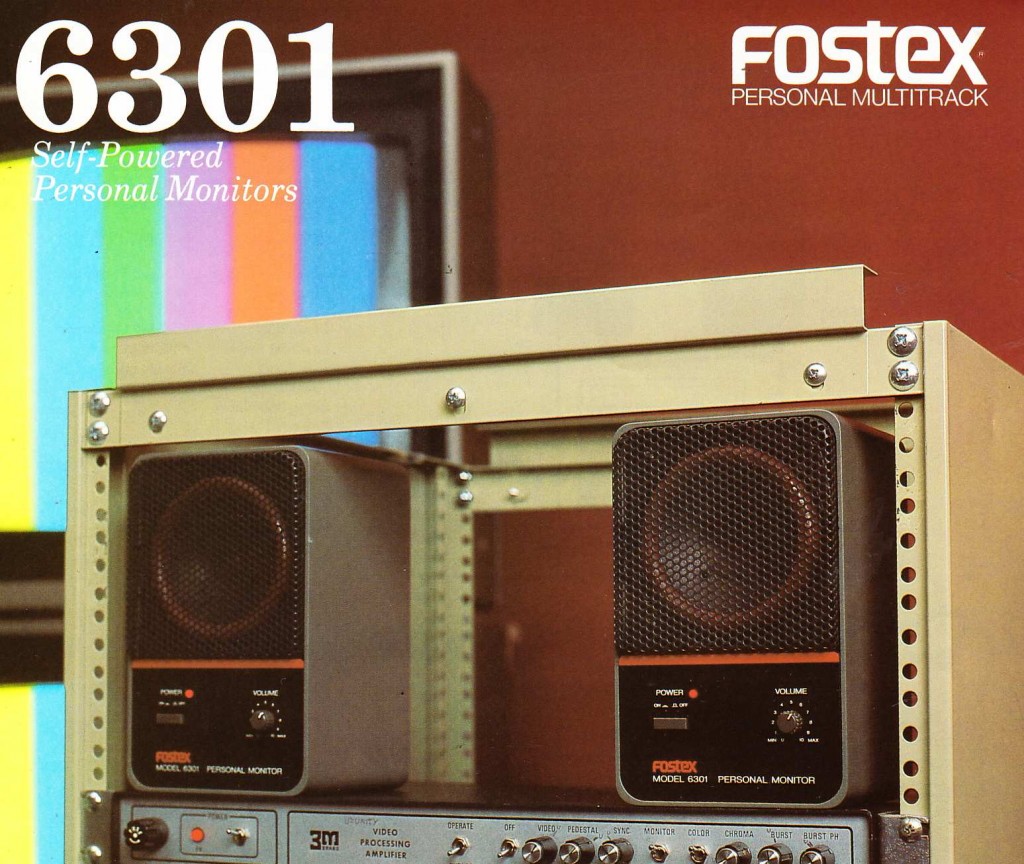 Download fourteen-pages of original product information regarding FOSTEX' "Personal Multitrack" outboard-equipment line of the 1980s:
DOWNLOAD: Fostex_Outboard_Gear_1986
Included in this download:  "Echo Buss Vol II, Take 1," a FOSTEX newsletter to pro-sumer users of the 80s.  Plus 2-side product sheets for the 2050 line mixer, 3030 Graphic Equalizer, 3070 Compressor/Limiter, 3180 Reverb, and 6301 powered monitor speakers.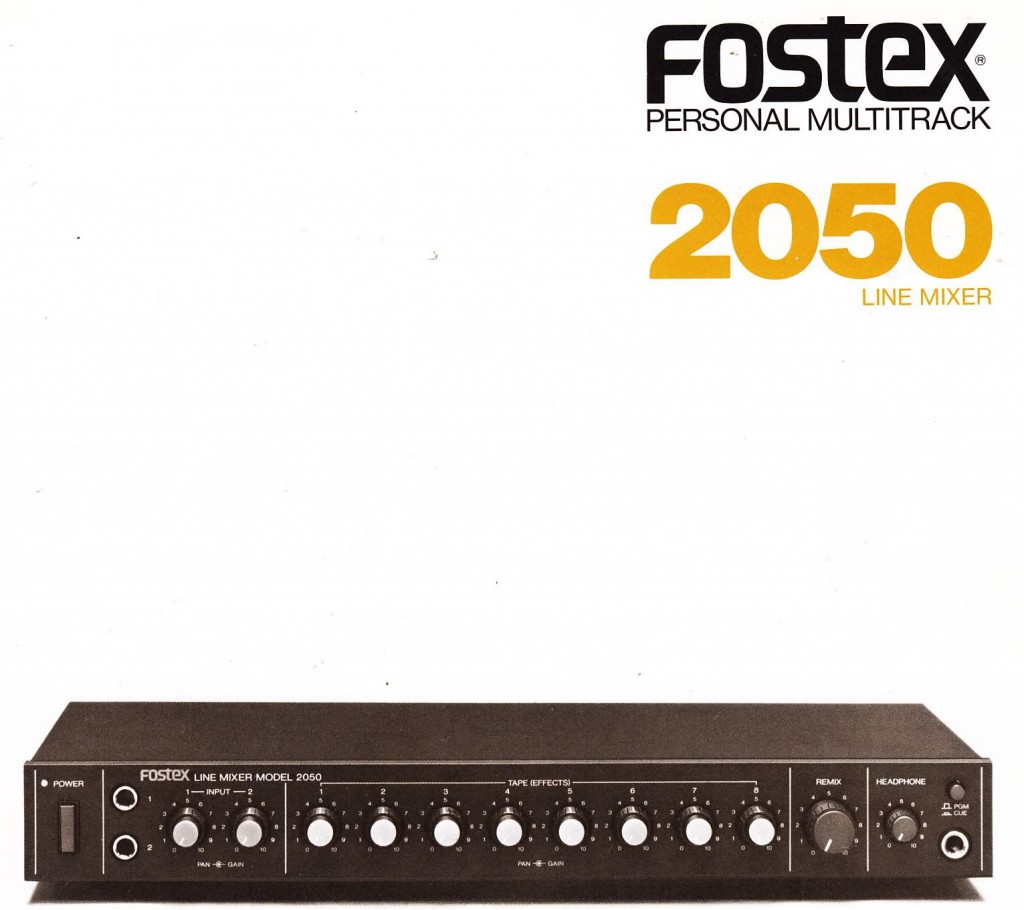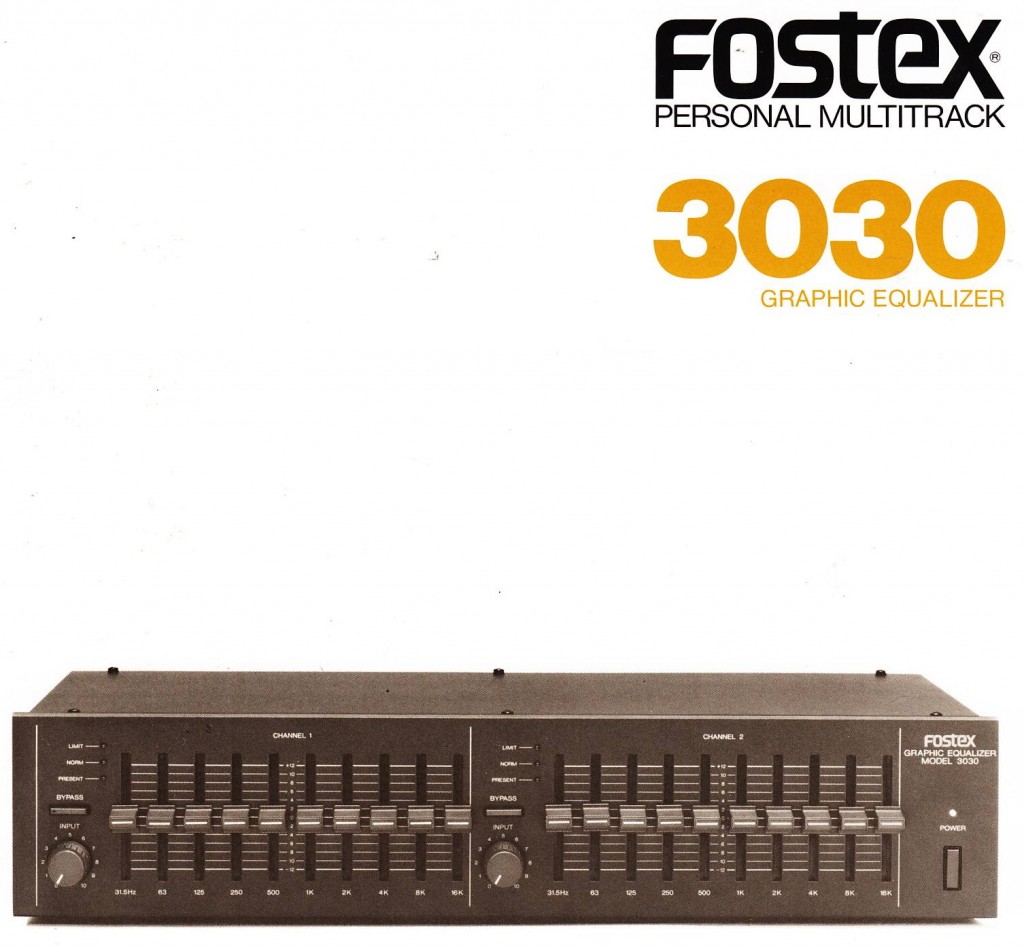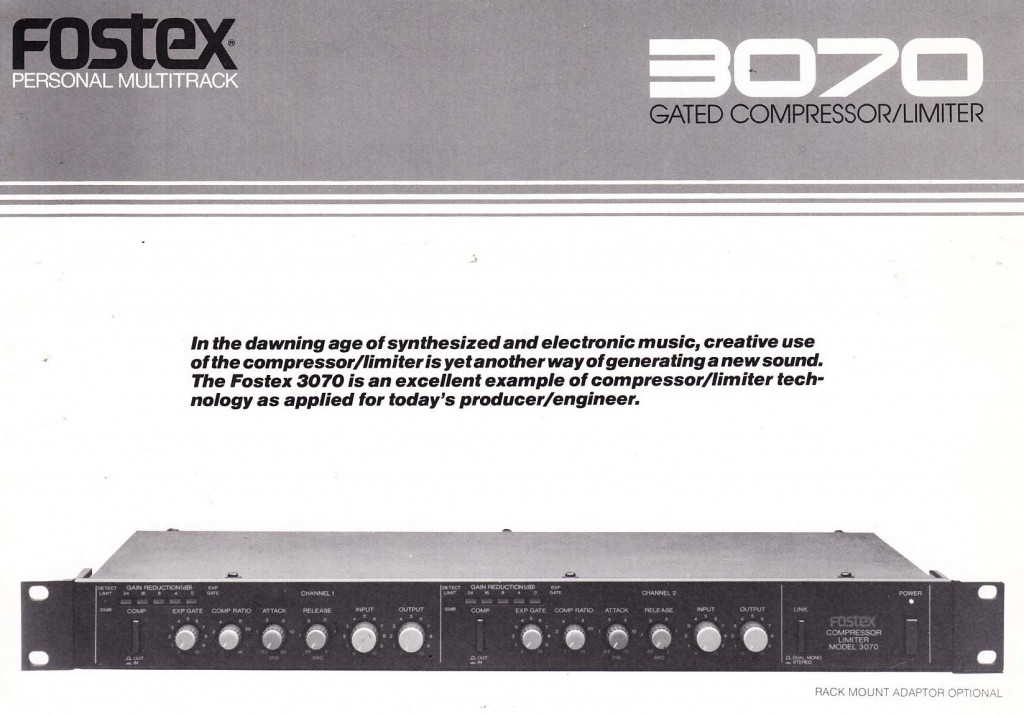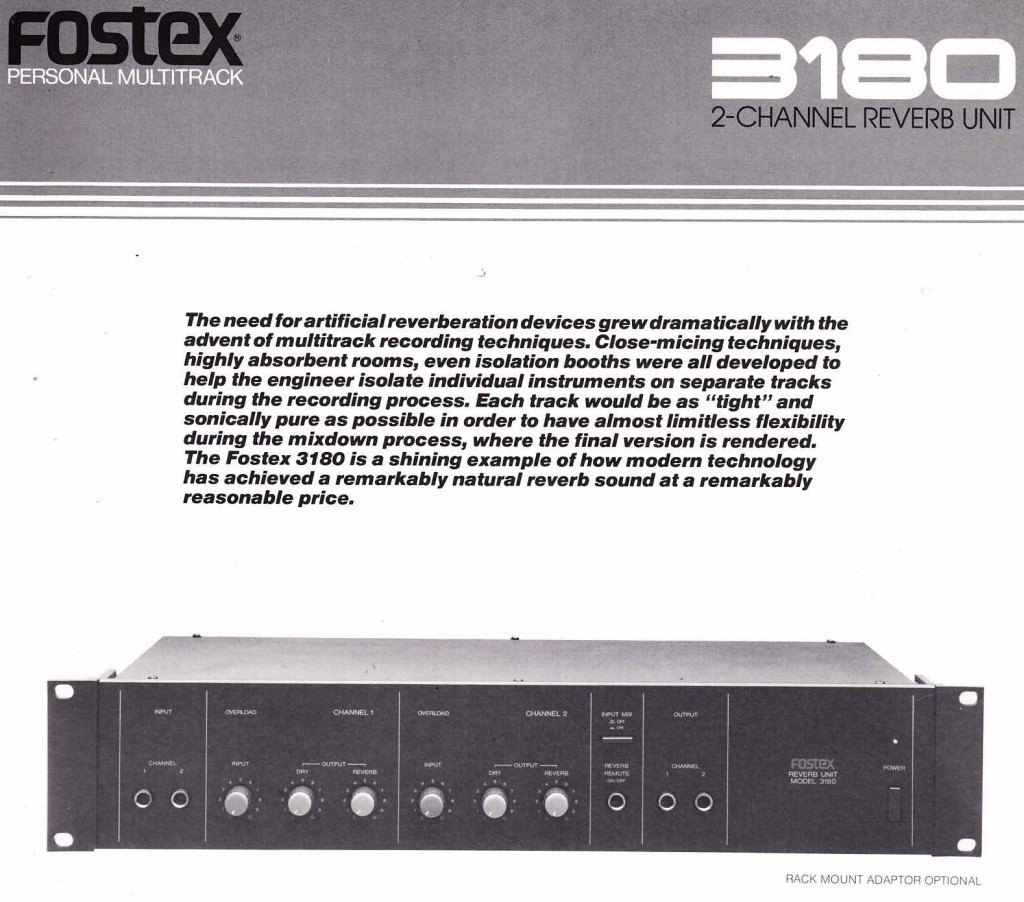 The 3180 offers a unique feature among line-level stereo spring reverb units:  a non-adjustable 24ms pre-delay hardwired before the spring drive amp.
Interesting to note that FOSTEX makes no attempt to disguise these pieces as pro-studio equipment; they were designed and marketed specifically for use in the new 'personal studio' of the early 1980s, alongside such other FOSTEX offerings as the personal reel-to-reel multitrack and the FOSTEX 250 cassette four-track.  See previous posts here, here and here for information on these recording devices.
The Fostex 6301 powered monitors did enjoy wider use, though; true to the photo at top, these compact 10w powered speakers did in fact experience wide use in video-facility machine rooms as basic program monitors.  Many are still in use in this role.