From PS Dot Com reader C. McColm come these images of his original circa 1955 Pilot mono hi-fi system.  I take C.M. at his word when he relates that there was a cult for Pilot in the 1950s; this website gets an unusual amount of traffic from individuals searching for, and reading, the few PILOT articles I have posted.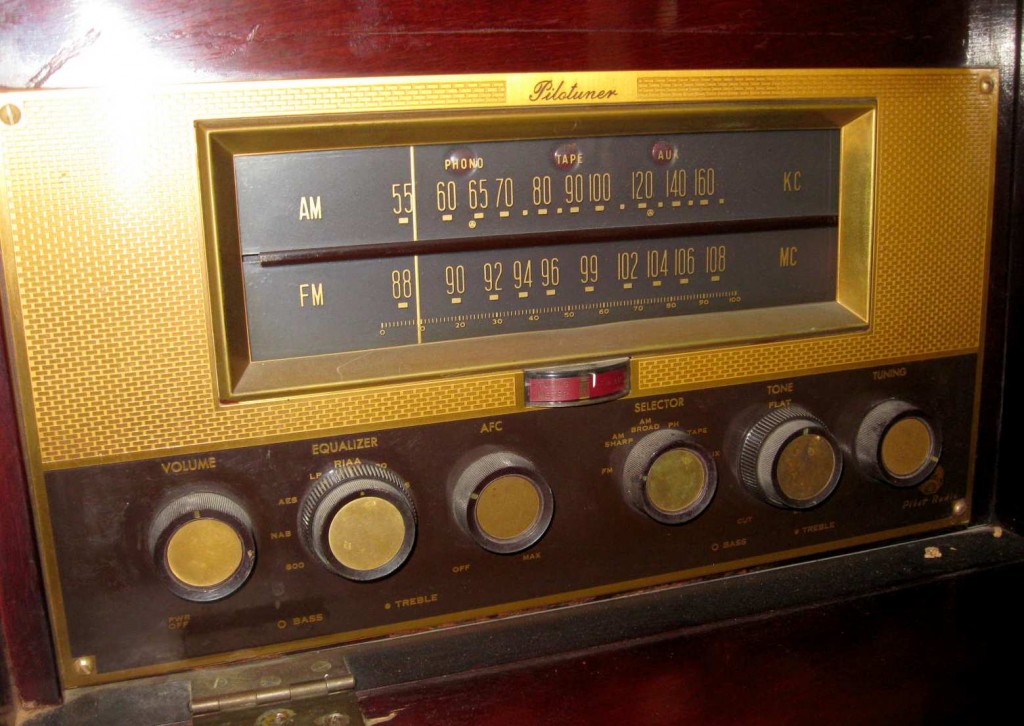 Pilotuners were made for a very long time, in many configurations; I've personally bought two in the past year alone.  Complete 1950s hi-fi systems like C.M.s are rare these days for many reasons, not the least of which is the fact that many have been cut up and gutted for parts over the years.  It can be hard to find the space to incorporate a unit like this in a modern domestic-space, but for anyone who enjoys listening to 1940s and 1950s recordings, I can't imagine a better way to hear it than on a system like this.
C.M. relates:
'ALL PILOT electronics; Pilotuner tuner/pre amp, Miracord Auto Turntable.  Williamson Amp with a pair of Genelex KT66 tubes … Great sound: like you are really there. The Pilot pre amp tuner has adjustable AFC for the FM, EQ for the phono; roll-off  and turnover frequencies and a setting for early 78s; if you have 78's, you need this eq setting to hear them properly. The built-in speaker cabinet is ported and bass reproduction is clear and solid. The High end on the triaxial speaker is great also. Speaker is branded University Sound; (this was) a division of Altec. Huge speaker with L-pads for the mid and high frequency drivers.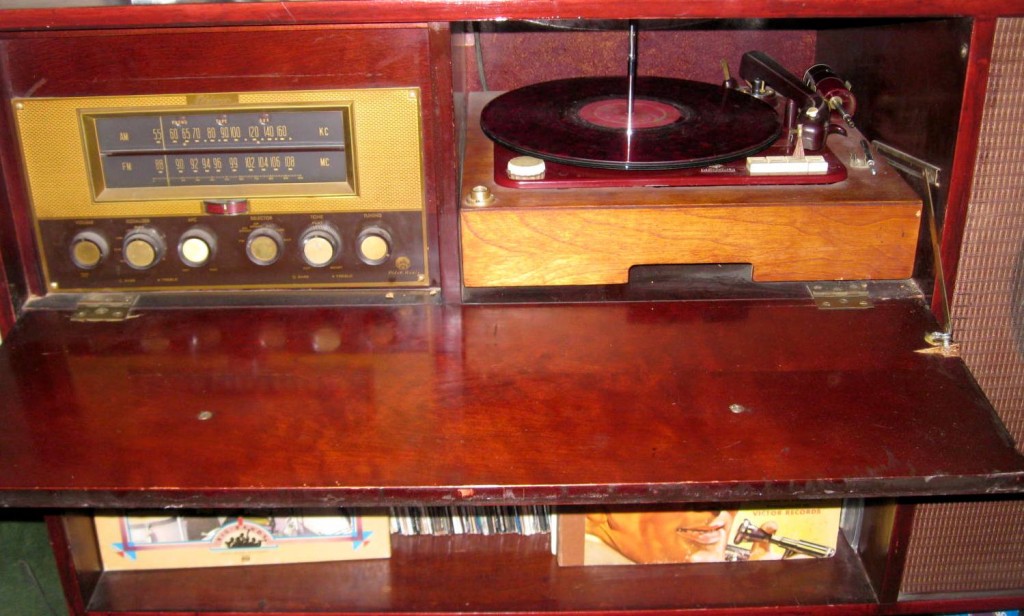 ' This console, with the original Goodmans Speaker, won 1st place in a hi-fi show in NY city. My friend's Father assembled it .This turntable has a Magnetic cartridge . A lot of systems then were (considered) hi-end if they had a Magnetic phono input . It has both LP and 78 needles switch-able without removal.'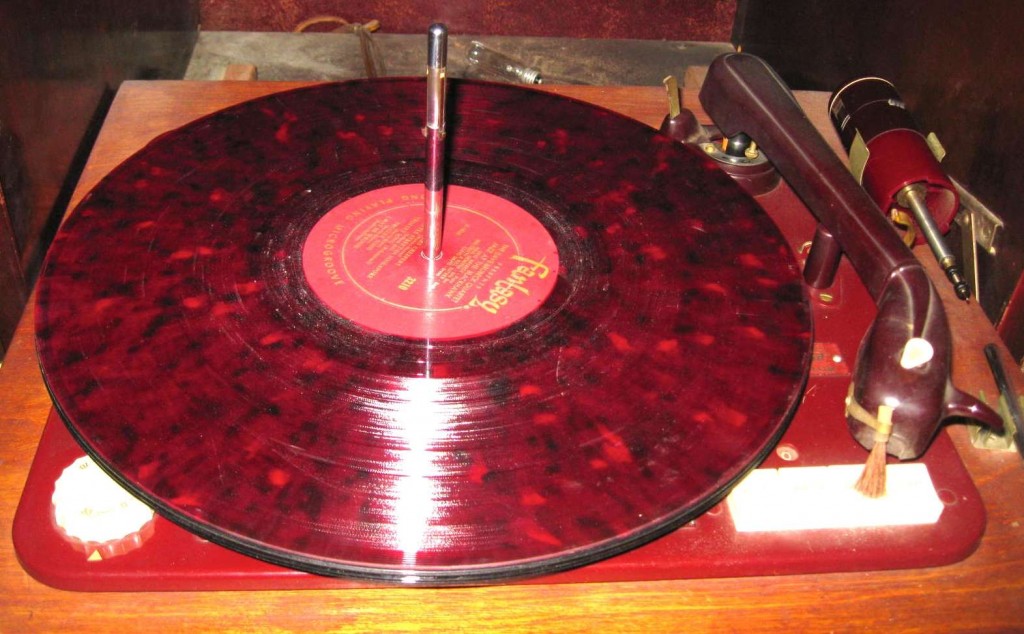 'This set sat inoperative for a long time . (I performed) a complete cabinet restoration, replaced a fuse, and cleaned the controls. This set really gets the job done. Pilot was really HI END; it was not as popular as Fisher or Marantz or Scott. People in the know knew about this stuff.'
See this link and this link for previous PILOT coverage on Preservation Sound.