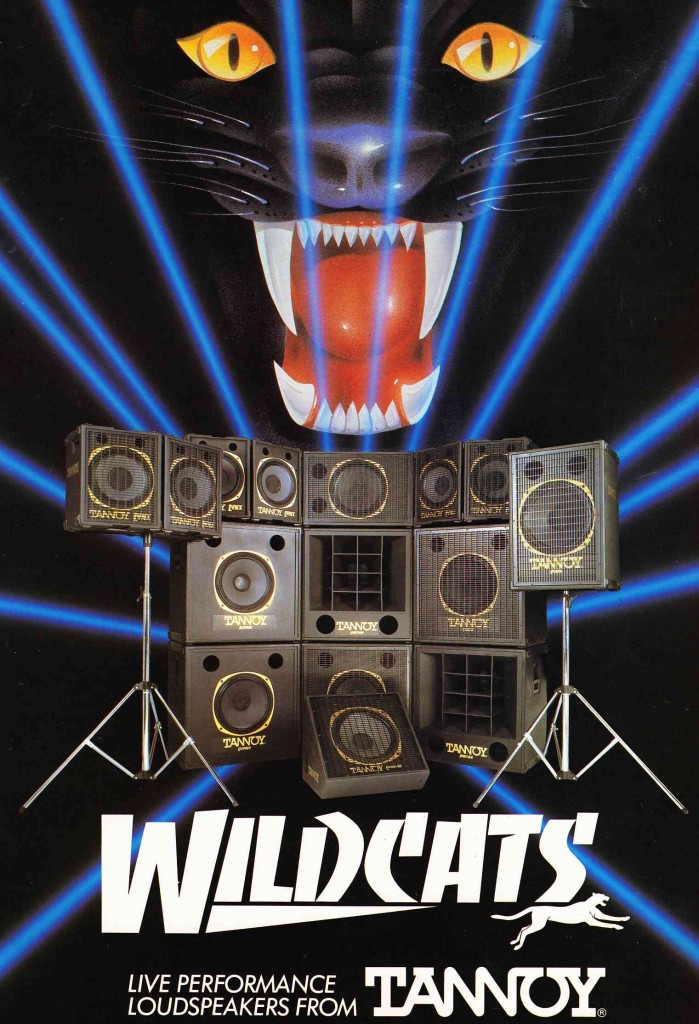 Download the four-page 1984/5 Tannoy Wildcat Live-Sound Speaker Catalog:
DOWNLOAD: TannoyWildcats1984Catalog
Models covered, with detailed specs and photos, include: Tannoy Lynx, Puma, Jaguar, Panther, Leopard, and Cougar units.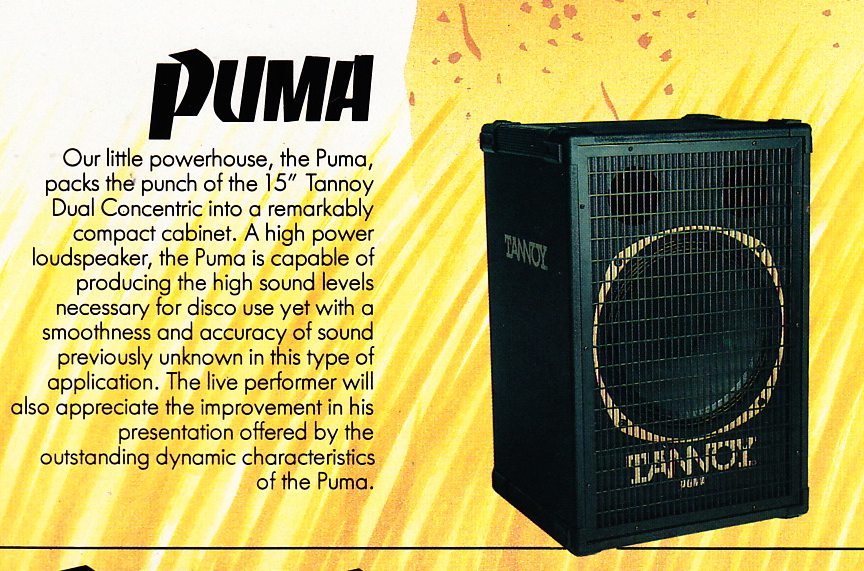 As i mentioned in a previous post, the word 'Tannoy' is used as generic-descriptor for 'PA speaker' in the UK.  This would presume that Tannoy speakers were, at some point many years ago, widely used in the UK for public-address applications.  Nowadays Tannoy speakers are generally only sold and used for high-end home use and recording/mixing/production suites.  I've never encountered any of the 'wildcat' line.  Anyone?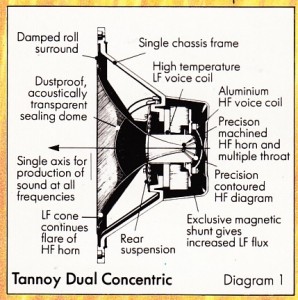 From this very helpful website:
"In 1984 the Research and Development team at Tannoy wanted to prove that the Dual was an excellent solution to very high quality live music performance venues. Clearly, with the sizes of magnet and levels of efficiency available it could not compete with the outdoor rock concert systems from Altec, Meyer and JBL but there was a niche in the cabaret and small club market where the sound quality needed to be considerably higher than that to which people were accustomed. Specially adapted Duals were designed that had more power handling and greater sensitivity than had ever been produced before by Tannoy. These were fitted to a range of very robustly made cabinets with reinforced handles and corners suitable for mobile cabaret or fixed contractor installation work. The line was christened the 'Wildcats' and was the start of a very successful venture into high quality voice and music provision for sophisticated venues such as clubs, theatres and churches."