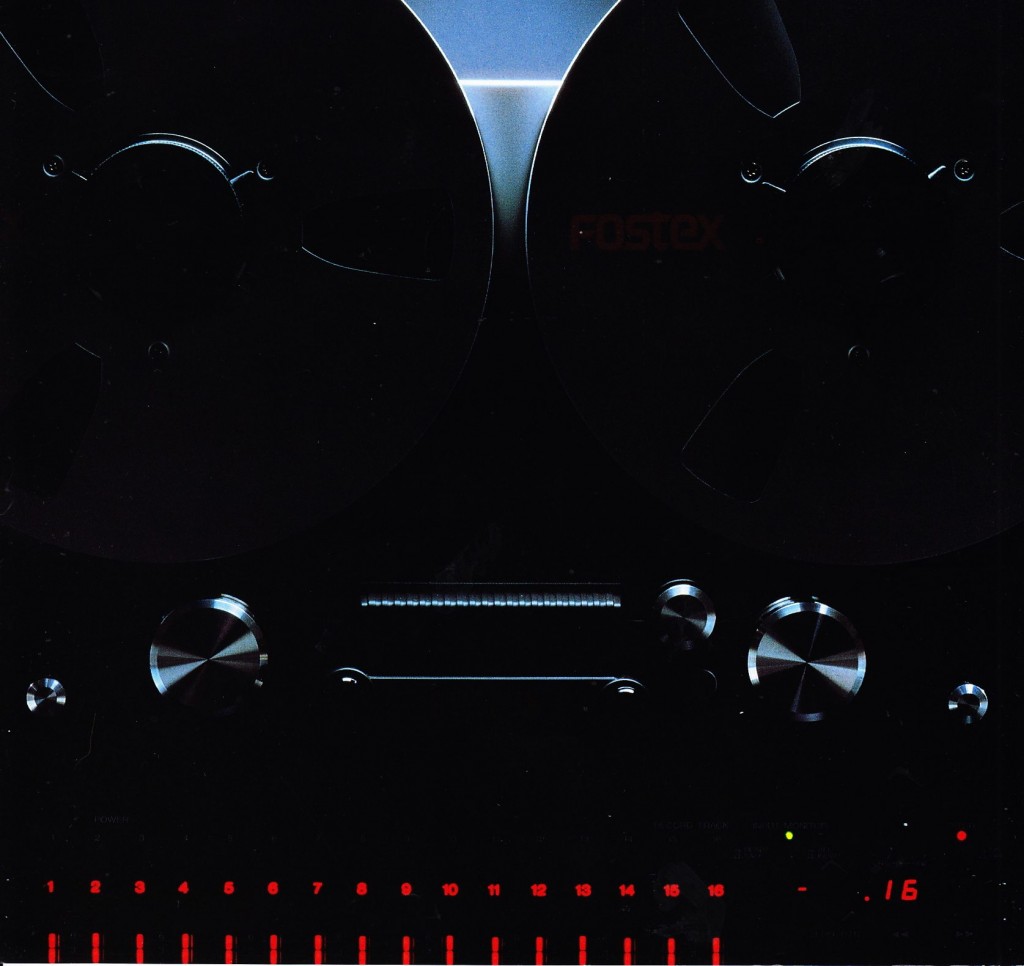 Download fourteen pages of early-80s publications regarding the Fostex B16 1/2″ sixteen-track tape recorder.
DOWNLOAD:FostexB16
You will find in the package: a complete pricelist; a lengthy 'test report' as published in 'Modern Recording and Music' Nov 1984; plus an original 6-panel full-color product sheet.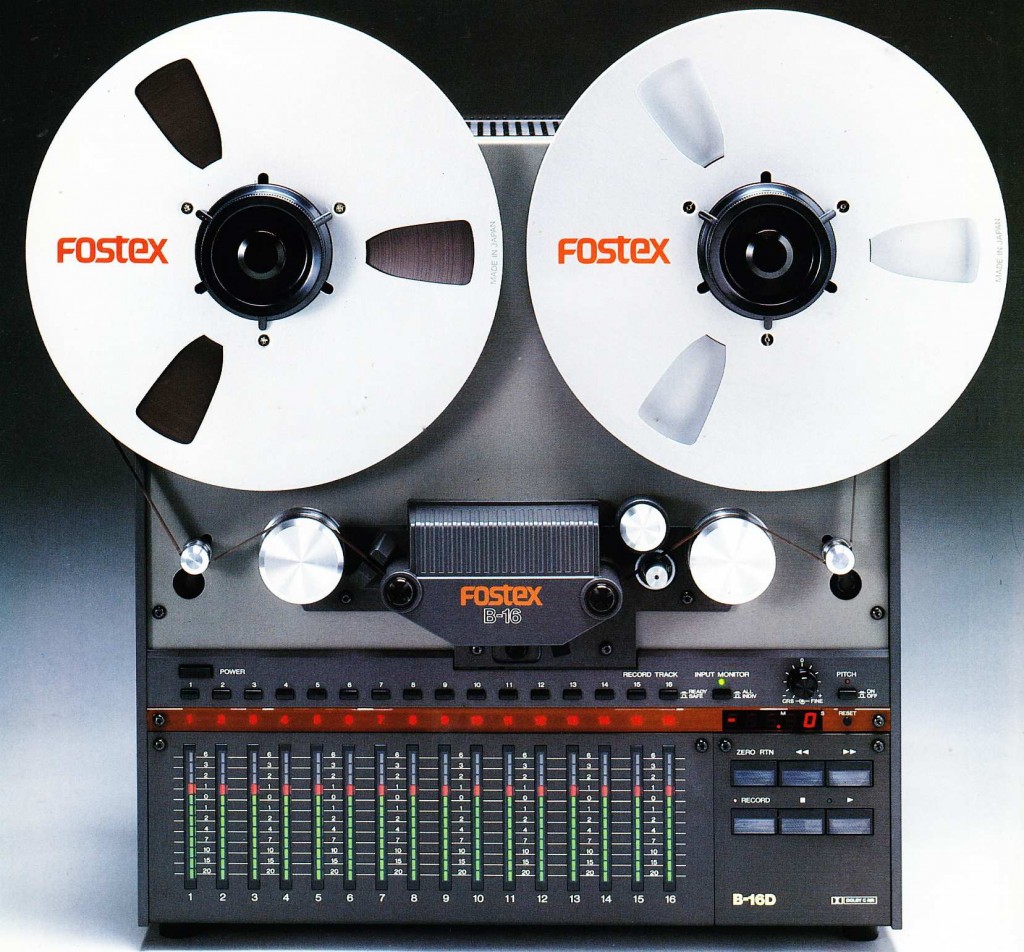 The B16 was the flagship product-offering from FOSTEX in the 1980s; it was available in 3 models.  The base model had a belt-driven system and was capable of 7.5 ips or 15ips operation.  The B16D was direct-drive and offered a number of additional 'professional' features, including 30ips operation.  The B16DM was a 3-head version, which I have never seen or heard of outside of the literature that I am offering here.
Anyone using one of these things?  impressions?
Follow this link for earlier PreservationSound dot com coverage of the FOSTEX B-16, featuring Christine McVie.