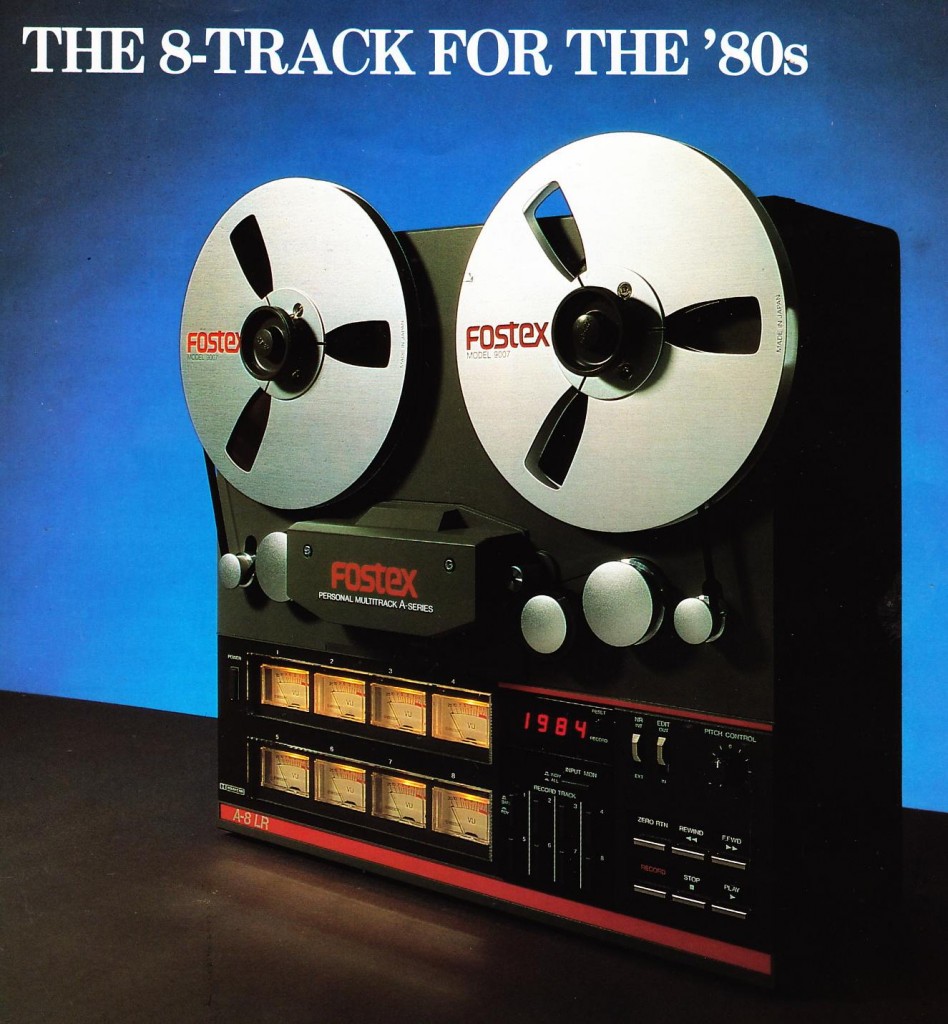 Download the original 2-page product sheet for the Fostex A-8LR tape machine.
DOWNLOAD: FostexA8LR
Billed as being "about the size of twenty albums stacked together," the A-8LR differed from the more common A-8 by virtue of 8-track simultaneous recording (as opposed to 4-track simultaneous on the A-8).  We had one of these machines in the house briefly when we were kids and it did not sound very good.  The A-8 records on 1/4″ reel tape.  It is certainly very small for an 8-track machine.