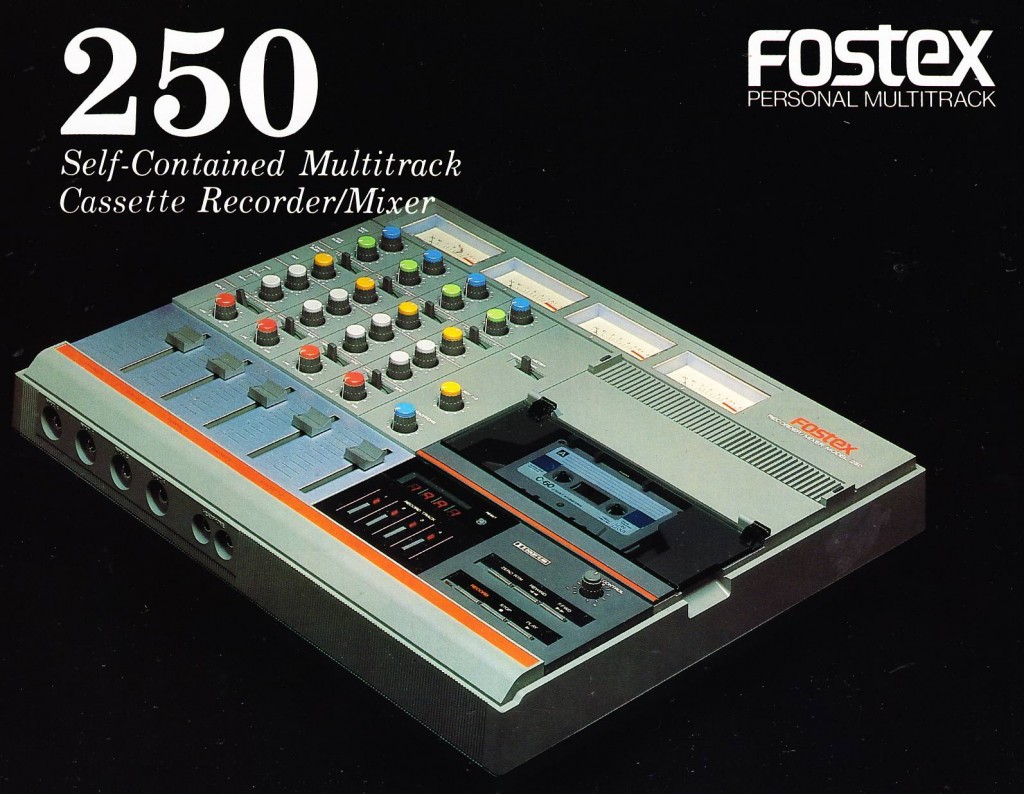 Fostex week continues at PS dot com. Download five pages of original FOSTEX product information on the 250 and 250AV 'four-tracks':
DOWNLOAD: Fostex250
I've never used one of these machines personally.  Anyone?
The 250AV, btw, is the same as the 250, except that it runs at 1.875ips (the same as a regular consumer tape deck); the intent was to simplify multi-track bouncing in audio-visual post-production situations.  Read the product sheet and you will see what i mean.  It also boasts a 5db lower crosstalk spec than the 250;  FOSTEX claims that this allows a pulse (sync) tone can be placed on one the tracks to drive other machines without the pulse -sound  getting into your other 3 tracks.