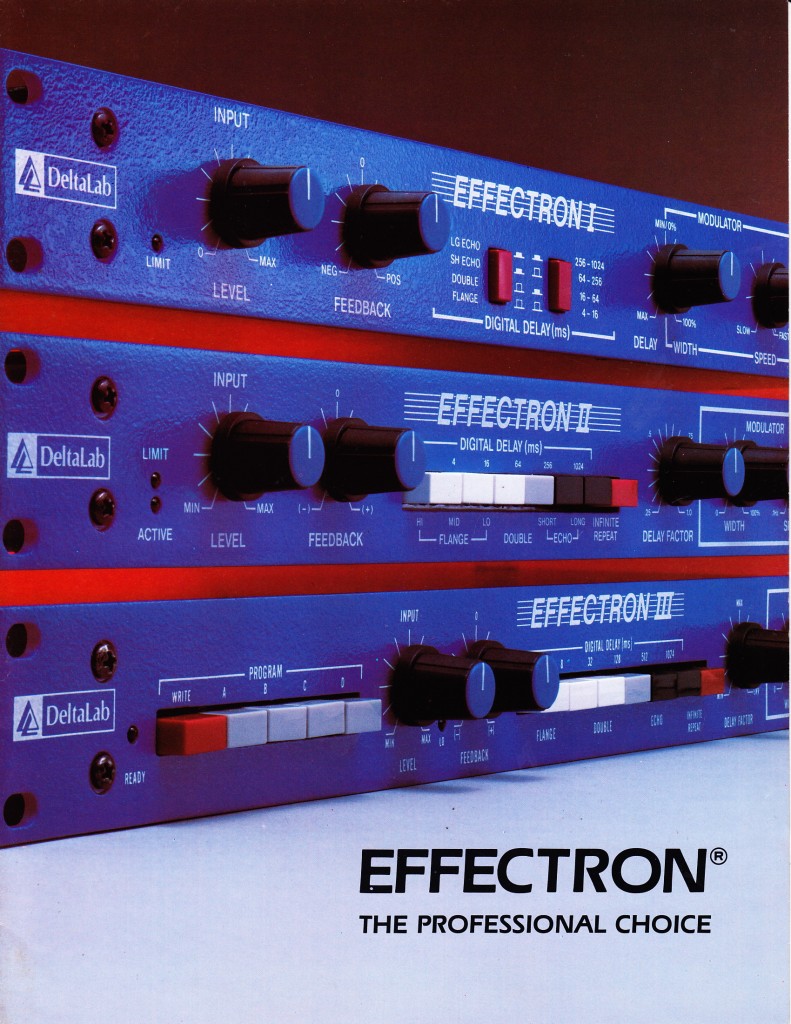 Download the four-page catalog for the Delta Lab Effectron line of the early 1980s:
DOWNLOAD:EffectronCatalog
If you have been following this site for a while, you will know that I dig the Effectron.  There are a  world of creative possibilities in these well-made, cheap-to-buy boxes.  Examples turn up regularly for $50 – $100.   10 minutes with one of these things will teach you more about the range of effects available using a modulated delay than you will get from a year using the plug ins.  True, there is nothing that these boxes can do that Digidesign MediumDelay can't; but the immediate tactile response of the knobs can't be beat.  Highly recommended.