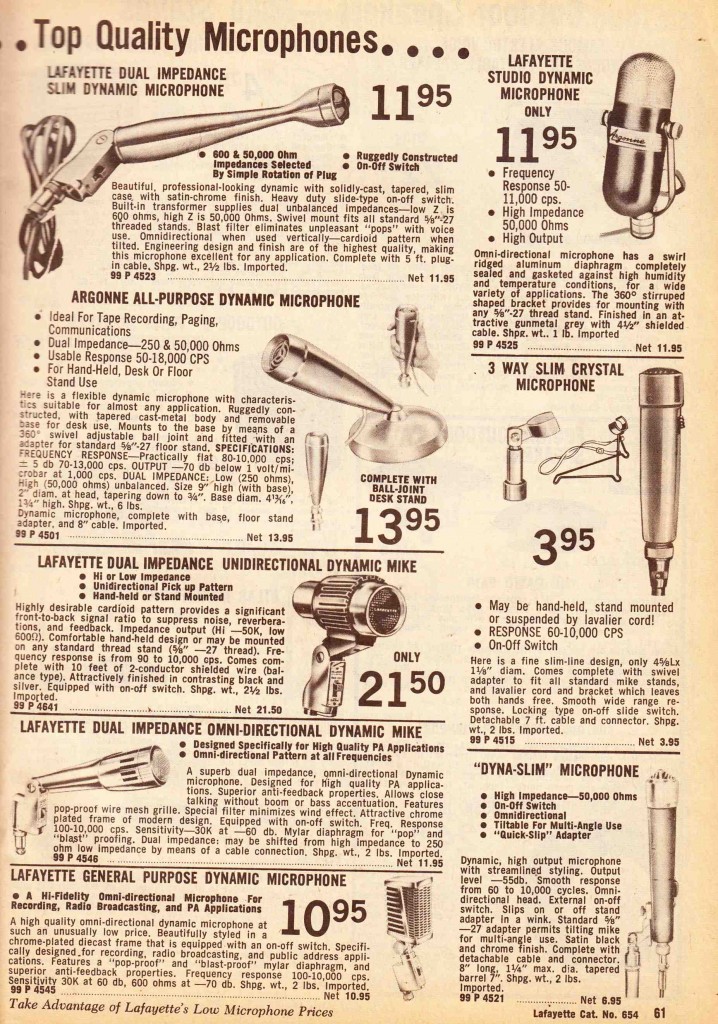 Do any of the Top-Quality mics in the above scan look familiar?
I seem to see… an RCA BK-1A?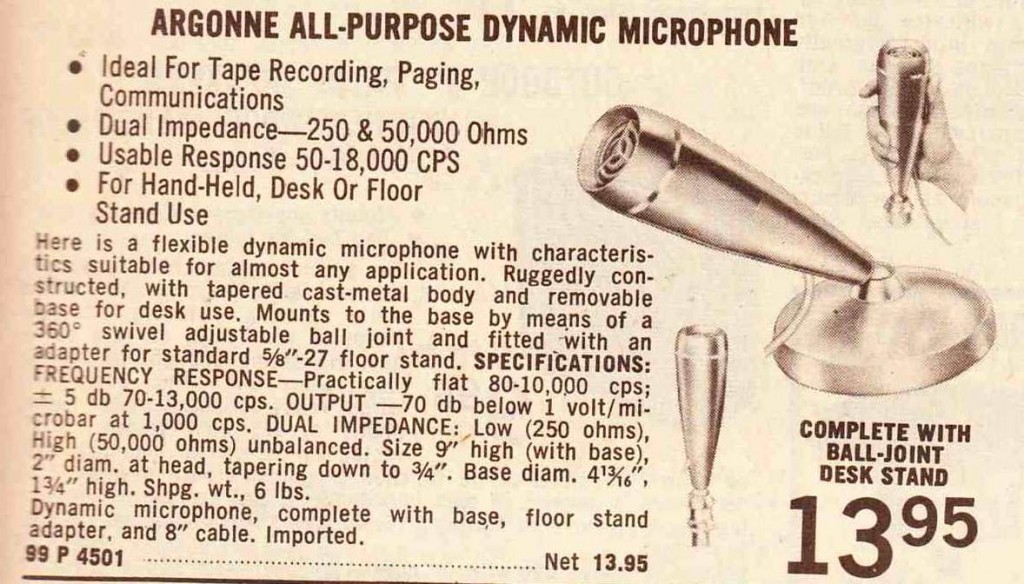 ….a shure 777 crystal mic?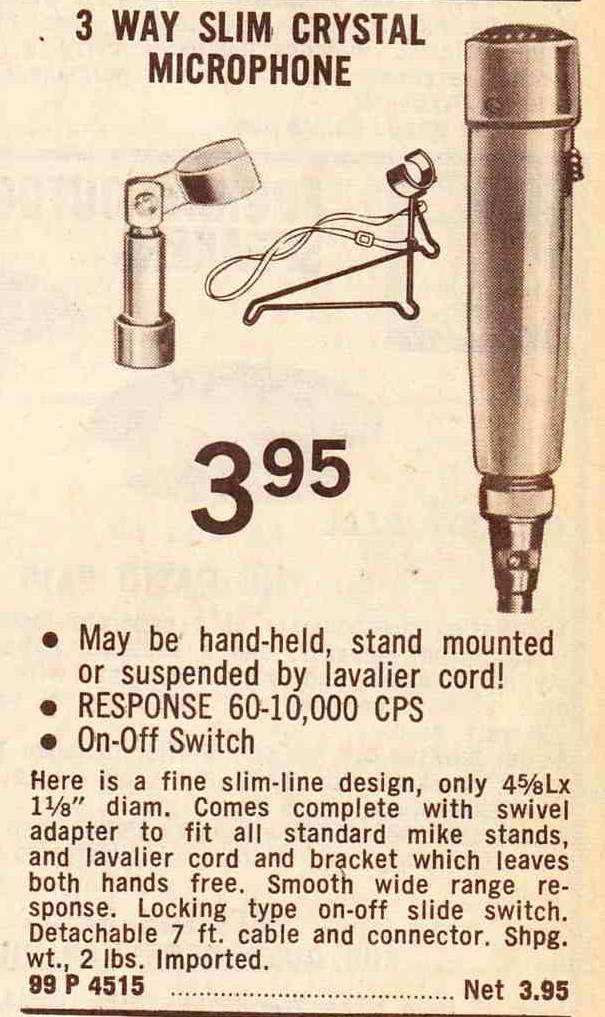 an Electrovoice 664?

…and what is this thing exactly?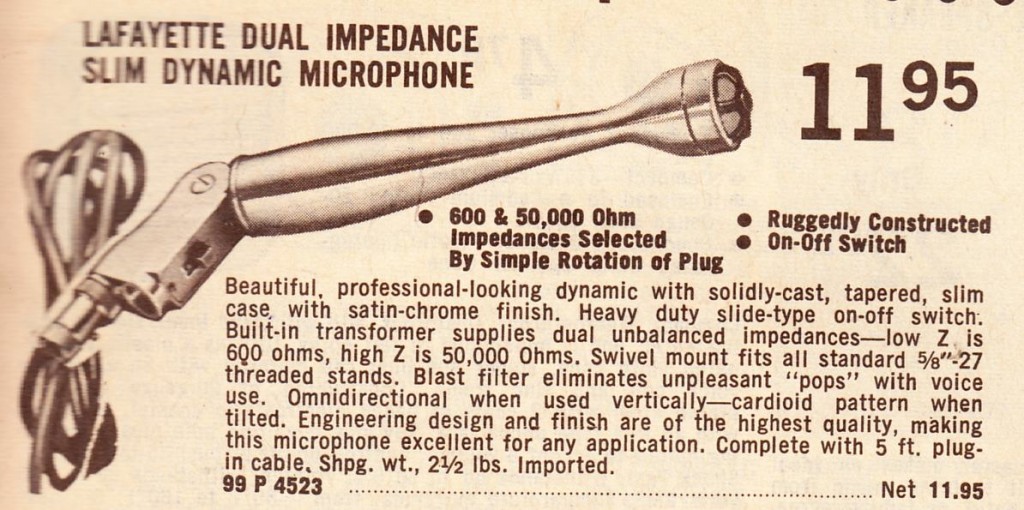 *************
*******
***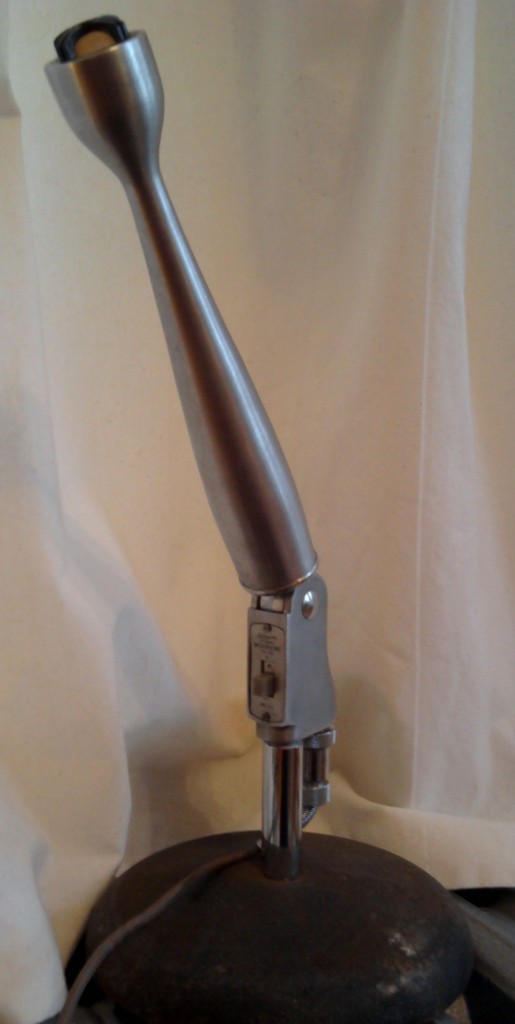 I picked up this Lafayette PA-46 for a few dollars at the Flea Market yesterday.  It appeared to be unused; the odd 3-pin socket was unsoldered.  I hooked it up and it works well.  I wired it 'hi-z' and the sound is good for a 50 year old dynamic mic. The design seems to be an 'homage' to the contemporary Electrovoice 636.  Here they are side-by-side: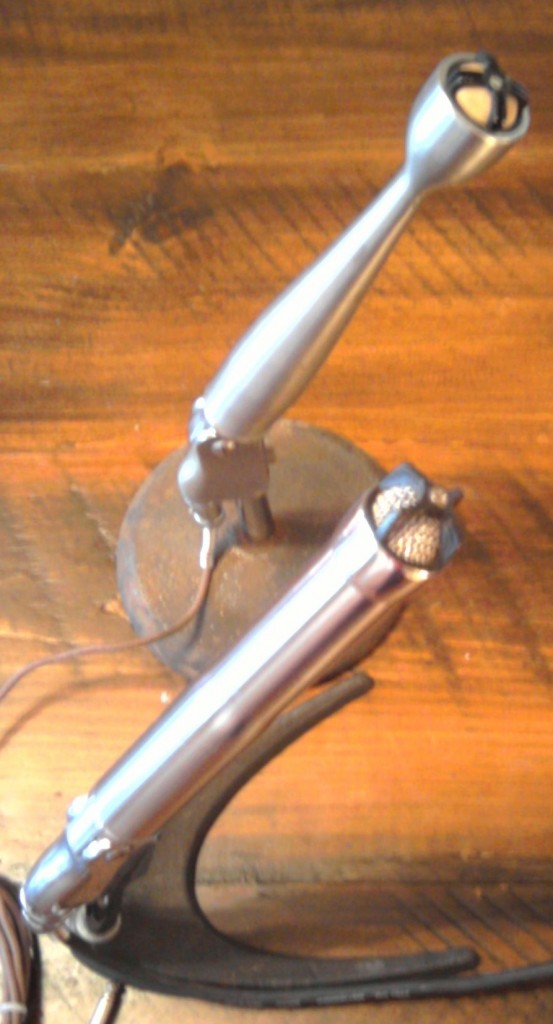 …although it also seems to have connection to the earlier Altec 21b 'coke bottle' condensor mic:
…and maybe the Dukane 95D as well.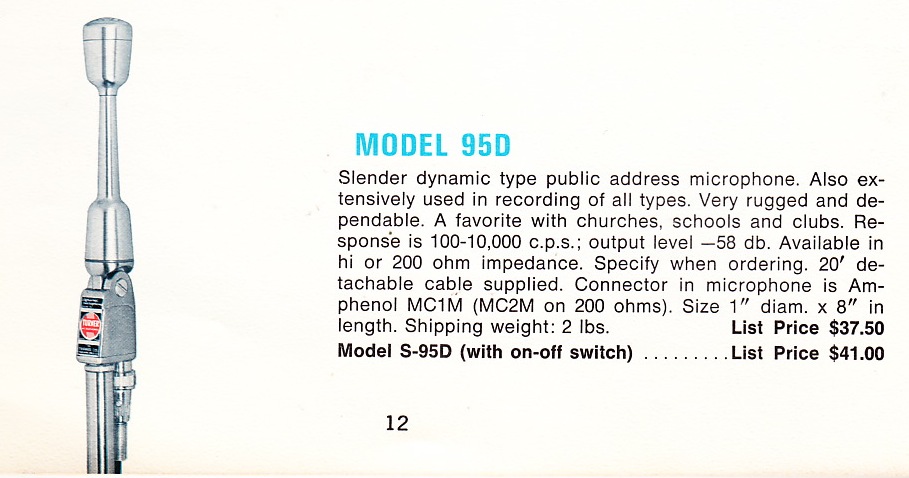 *************
*******
***
Lafayette Electronics was an importer and retailer of consumer-electronics active from the mid 1920s through the early 1980s.  They were a competitor of Radio Shack and Allied electronics; when those two retail giants merged, Lafayette was squeezed out of the market.  So what happened to all of the Lafayette shops?  Turns out that may of them became Circuit Cities.  Crazy.  Anyhow, a lot of Lafayette's merchandise in the 1960s was re-branded Japanese goods that bore a certain resemblance to US-made goods of the period.  These microphones are a good example.  When the Japanese designers got the 'copy' exactly right, it's not that interesting…  but the odd pastiches, such as the PA-46, have a certain weird-dream charm to them.   Check out the complete history of Lafayette at this link.