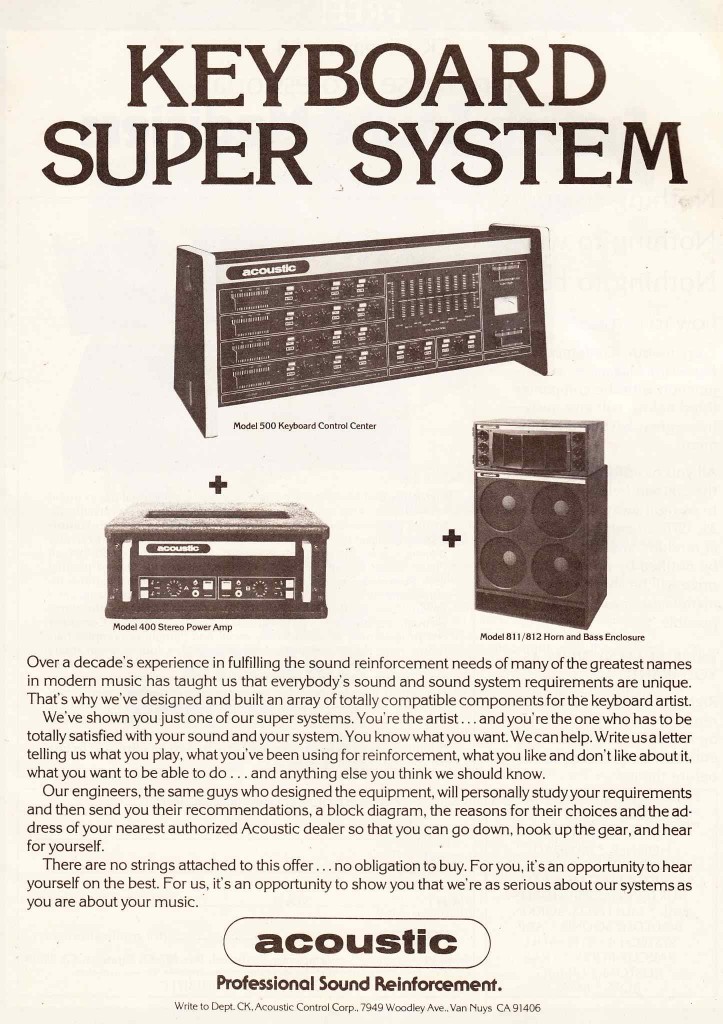 The ACOUSTIC Model 500 'Keyboard Control Center.' Never seen this piece before.  The original ACOUSTIC amps from the early 70s are really not-terrible solid-state amps.  We used one back in high school for the Rhodes and it was pretty excellent.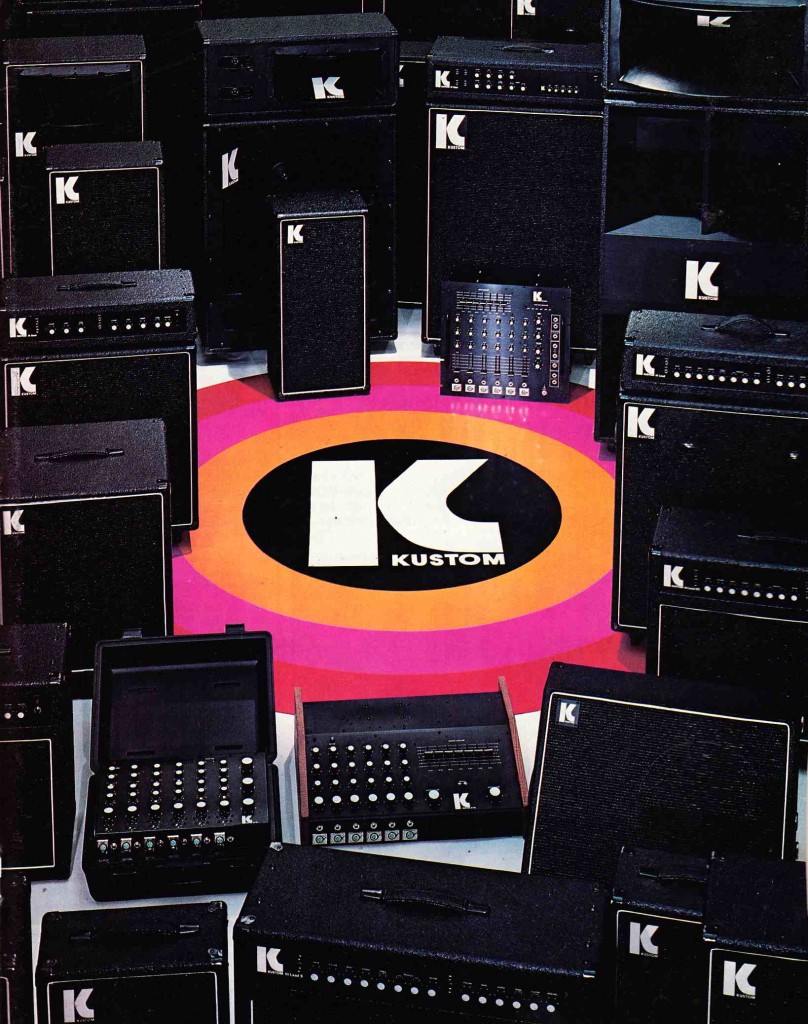 The Komplete Kustom lineup from their sadder post-Naugahyde era.  See this link for a detailed discussion of the earlier, more iconic Kustom pieces.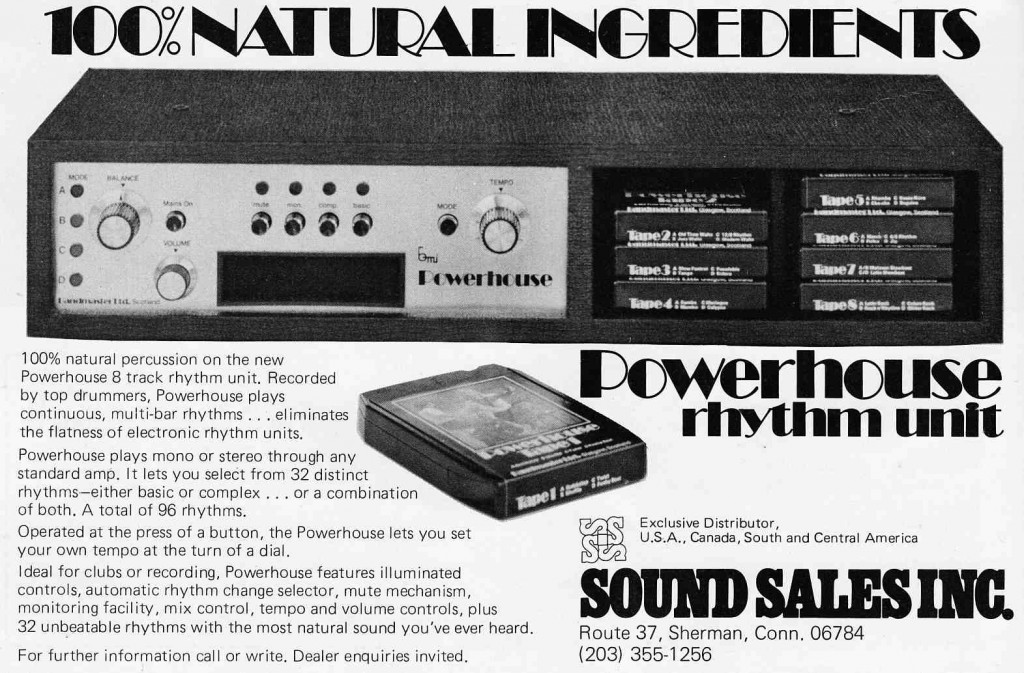 The Powerhouse Rhythm Unit, an infinite-loop tape cartridge playback system designed to do the work of a drum machine.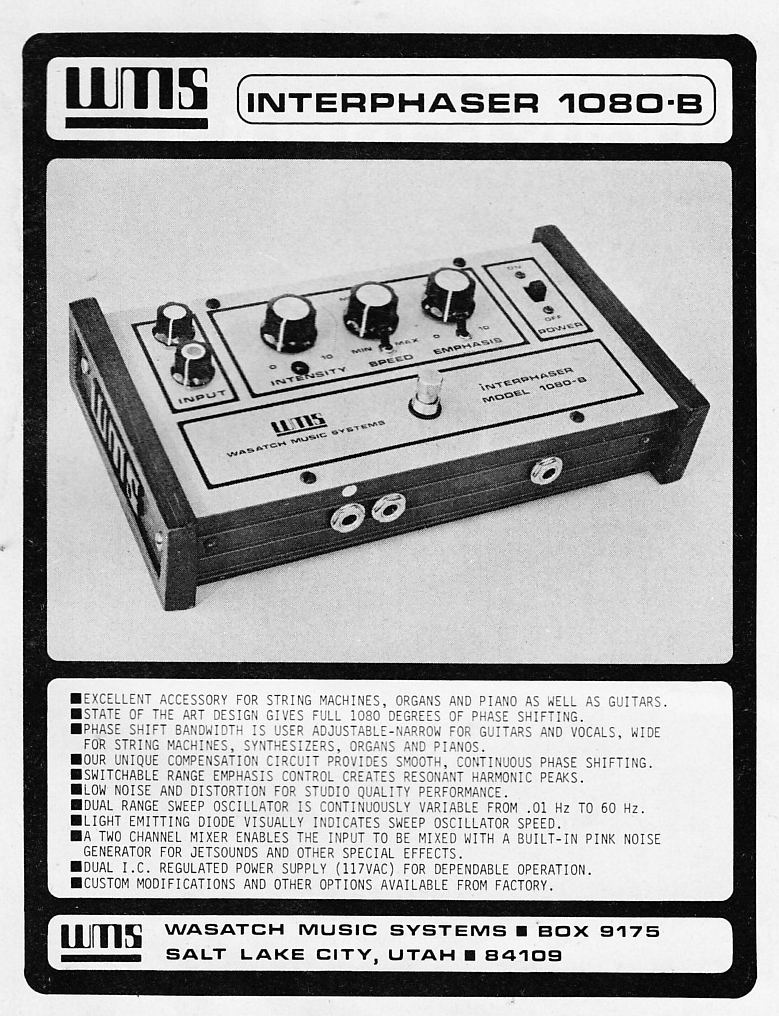 The WMS Interphaser, a phase-shift pedal from a small maker.
Nothing too exciting today…  just a few odds and ends that caught my eye.