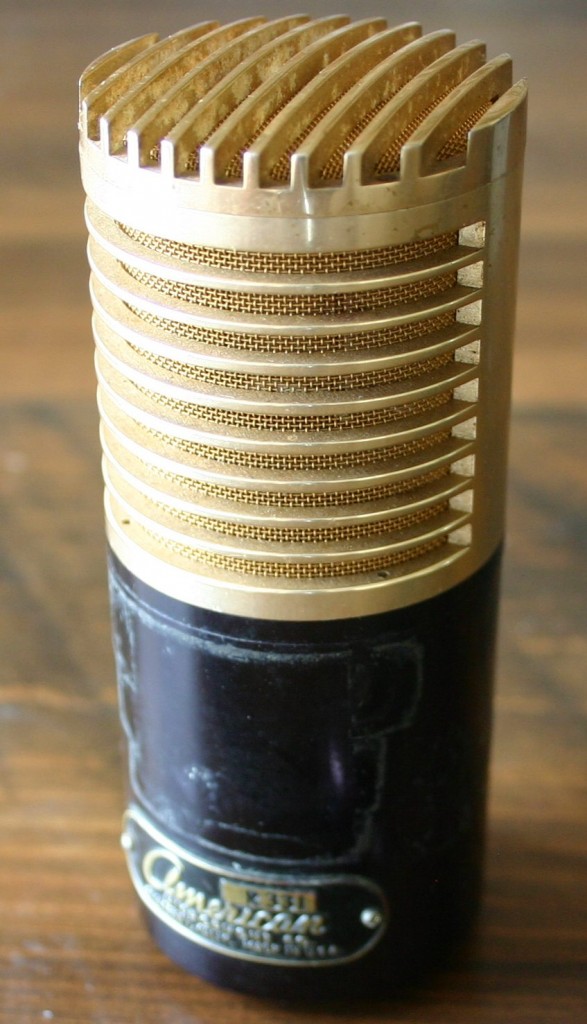 A corollary to the theory that "an infinite number of monkeys typing at an infinite number of typewriters will eventually produce the complete works of Shakespeare" is my belief that you can eventually find any LP record you'd want to buy for $1.  (OK maybe $2).  So far this has worked in my favor, although it does require a lot of discipline to keep it in practice.
It's kinda similar with microphones.  Based on the large numbers that they were produced in, the wide range of industries that they are used in, and coupled with the relative durability of these objects and the relative degree of respect that people treat them with,  if you keep digging long enough you can find pretty much any old mic for a song.  This has proven true for me for everything up to and including vintage Neumanns.  I have not found a $100 C12 yet, but I will.   NEways…  found the above-depicted American R331 for a few bucks yesterday in the last minutes of a yard-sale.  I didn't know anything about it, and I was not optimistic that it would work.  Turns out that with a slight adjustment it worked fine, and it actually sounds pretty good IMO.  You can make your own assessment based on the recording that I've posted at the end of this piece.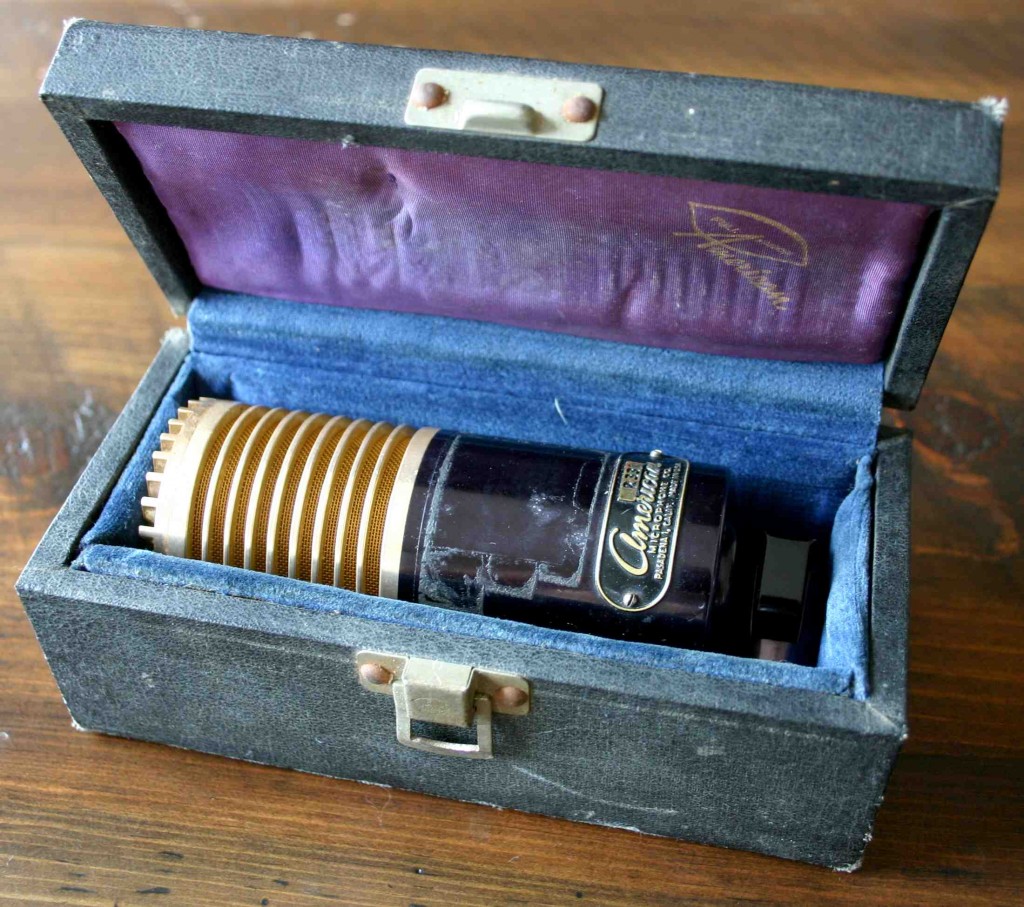 The R331 dates from 1950.  It is a ribbon mic.  It was the cheapest of 3 identical-looking ribbon mics that American produced.   I feel like it's survival can be at largely attributed to the fact that it shipped in the compact, attractive box seen above.  The physical design of this mic in general is really spectacular; the whole thing is machined from solid metal and it is very classy + timeless.  American was a division of the Elgin Watch Company so perhaps this has something to do with the very strong design presence of these mics.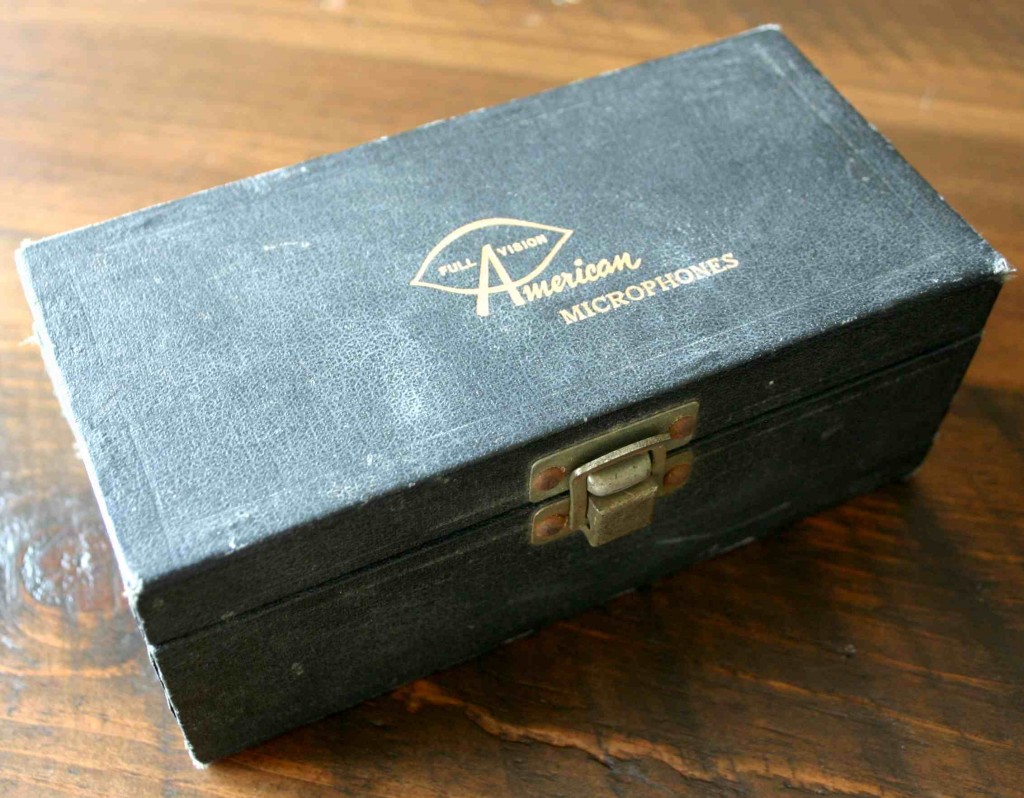 The text on the outside of the box promises 'Full-Vision.'  I was excited when I saw this, as I imagined that this indicated 'full frequency response' or some other relevant sonic characteristic.  As it turns out, this marketing-speak concerns the small physical size of the microphone.  As one commentator writes, " It is a compact microphone, only about 6 inches long and 2 inches in diameter.  On this basis, American called it a "full vision" microphone, an allusion to the face-blocking size of some of their competitors' products, such as the RCA 77 and the Altec 639." (Source).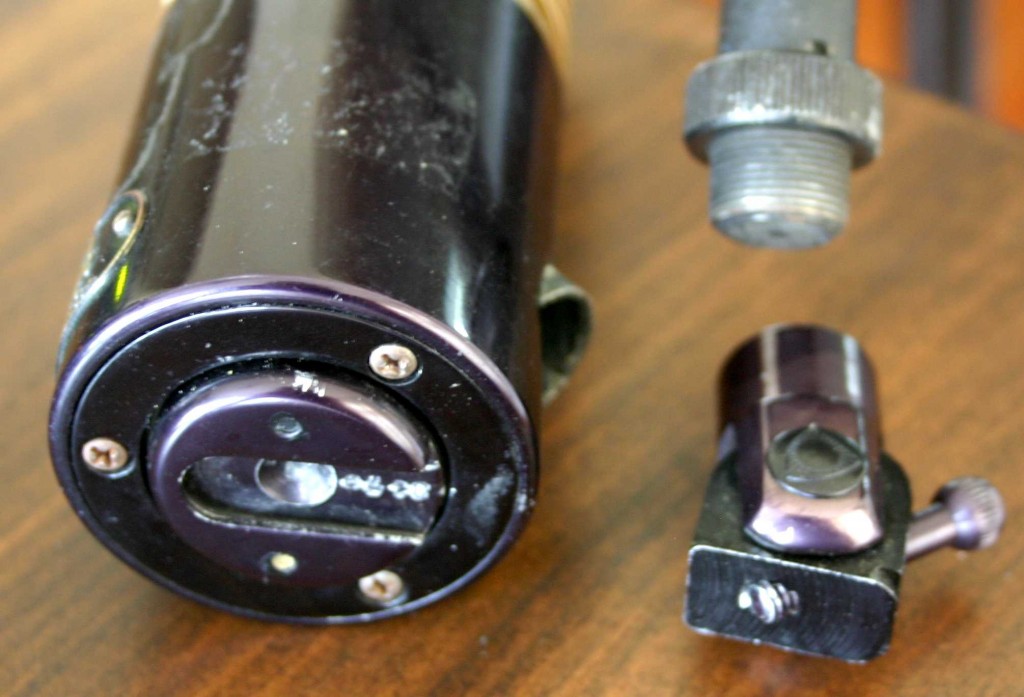 Above you can see the mounting-base of the mic (attached to the body of the mic by a solid-rubber grommet; no need for a shock mount!) and the unusual mic-clip that the R331 requires.  My yard-sale mic did not come with the clip; only through some miracle did I have one of these clips in a box of parts that I had around.  Weird.
When I plugged the mic in, it worked fine, but the output level was very low, even for a Ribbon.  I wrote S. Sank to inquire if he services these microphones; Sank has done an great job fixing some other 50s ribbons that I have.  His reply: "(American Ribbons) are generally pretty high output…. so you should try one thing ….which is to remove the label plate and change the jumper to a different impedance setting.  The plate should have a paper label on the back of it to show what's what.  The only weakness of these mics is that sometimes an impedance tap will go bad."
I tried this, and it turns out the only issue was that one of the jumpers was not secured.  Tightened one screw and done.  Thanks again S!
As far as specs, original paper material, etc: the always-helpful microphone database of Stan Coutant has a very detailed page on these microphones, so no need to re-tread those waters.  Let's get on to the sound…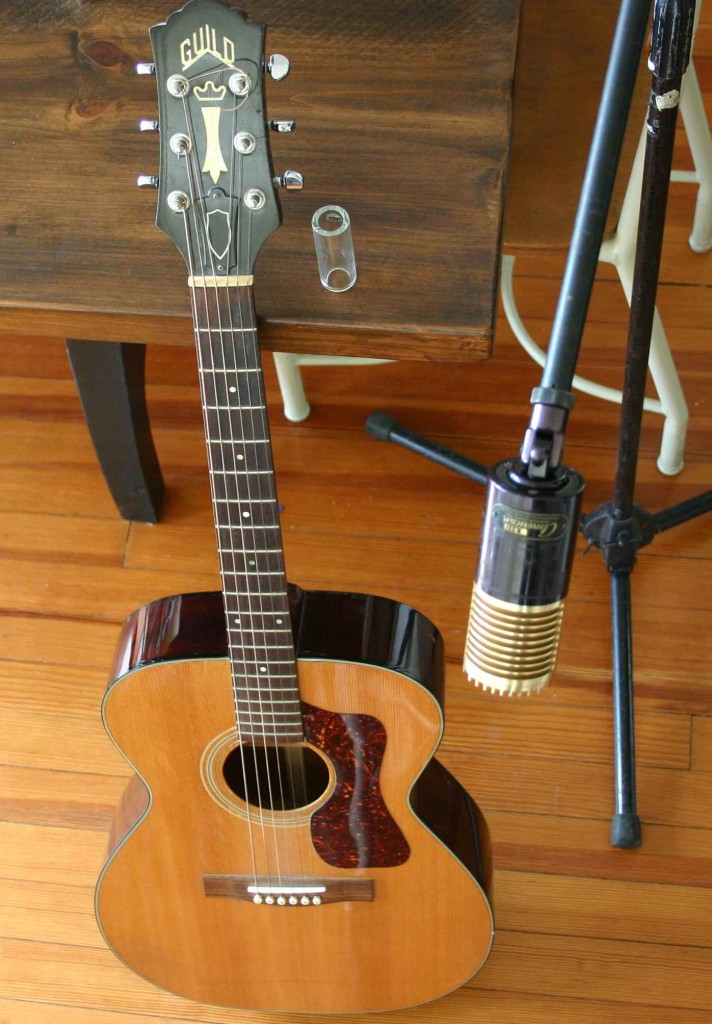 LISTEN: American_R331_amazing_grace
For an unrestored 60-year old ribbon mic with a stated response of only 50-8000 hz, I think the sound is pretty remarkable.  It's a little hiss-y, but that's somewhat due to the shitty mic preamps in the mBox.  I am confident that this mic could yield a good result with a proper studio mic pre.    BTW, you are hearing a solo finger-picked guitar performance; no EQ; the only processing is the digidesign 'Maxim" taking off about 2dbs on the peaks.
Anyone out there using the American ribbon mics in their work?
Anyone have any experience with their high-end DR330 variant?