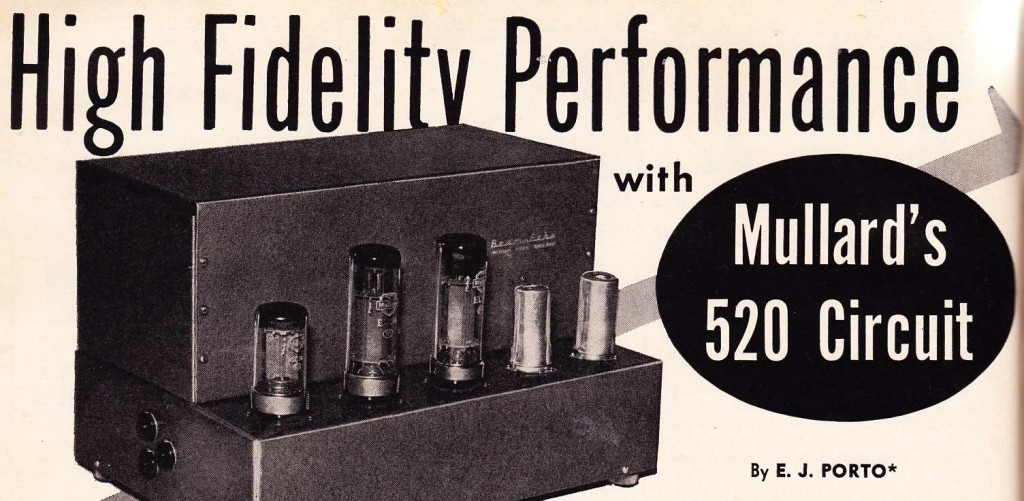 Download a four-page article from "Radio & Television News" 4/1956 regarding the Mullard 520 power amp:
DOWNLOAD: Mullard_520_amp
American industrial titan RCA offered schematics for a variety of tube-audio equipment in the back pages of their many "receiving tube manuals."  Mullard, a prominent British maker of vacuum tubes, similarly published a book entitled "Mullard Tube Circuits For Audio Amplifiers"  (h.f. "MTCAA"). The designs are quite different from RCA's, as Mullard promoted different tubes:  EL34 rather than 6L6/5881; EL84 rather than 6V6; GZ34 rather than 5U4; and EF86 rather than 5879.   The MTCAA also offered extensive plans for the fashioning of the actual sheet metal cabinet and transformer-cover.  The four-page article I am offering here is quite different from the one in MTCAA, but either will get you on yr way to building this unit.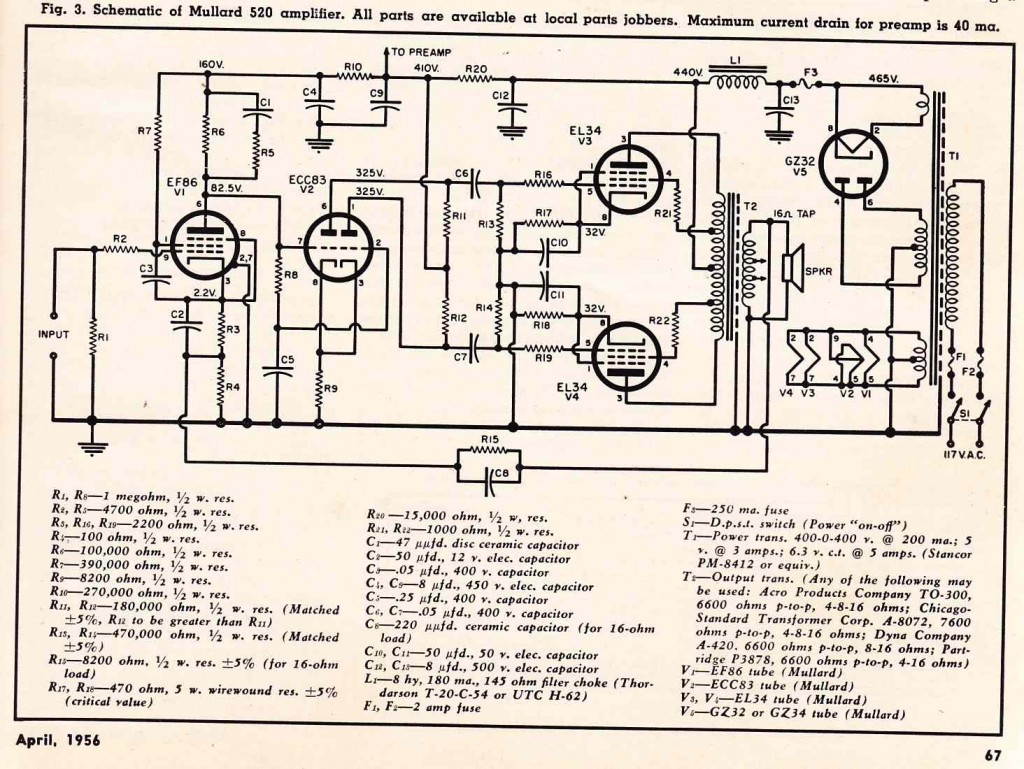 This design promises 35 watts from a pair of cathode-biased EL34s.  It does require an ultralinear (IE, with screen taps) output transformer with a 16ohm winding for the negative feedback loop (such as this EDCOR model), but other than that it's all very basic parts.  Now if I could find some good cheap EF86s…  Anyone try the new $17 Electro-harmonix EF86?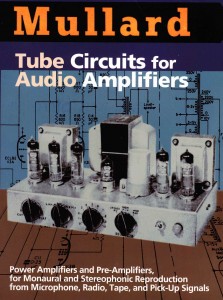 BTW, The Mullard book is still readily available as a reprint; well worth the $17 cover price IMO.  There is a circuit for a 3-stage 'mixing preamp' featuring EF86 pentode inputs with a 12Ax7 on the back end, the second triode of the 12ax7 wired as low-impedance cathode follower…  pretty tempted to try that one…  anyhow, you can buy 'MTCAA' at Amazon Dot Com or at Antique Electronics.