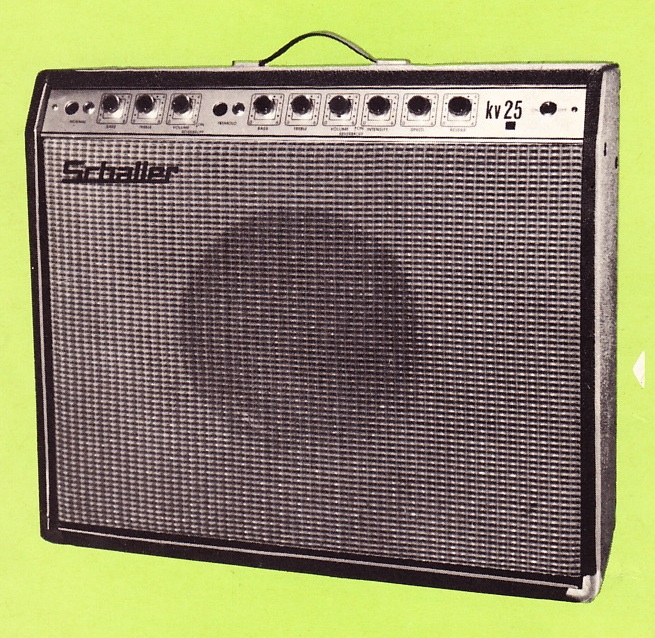 Download the complete 1974 Schaller musical electronic catalog (with price-list) (in German):
DOWNLOAD:Schaller_1974catalog
Products covered, with text, specs, and photos, include: Schaller Piccolo amplifier; KV 10 amp; KV 25 amp; and KV 40 amp.  Schaller amp heads Solo, Selection G II, Selection B1, and GS100 PA head; Hallgerat reverb unit, Rotor-Sound leslie emulator, and Echo-Reverb-Machine 2000; Schaller What-Wha, Tonverzerrer, Fuzz-Sustainer, Tremolo Tr., and Treble-Bass-Boost.  Also featured: Schaller SG 50, SG 100, and SG 75 PA cabinets; SU 60, SU 120, SJ 40, SJ 150, and SB 100 musical instrument speakers; plus a range of parts and accessories (e.g.., lautsprechers).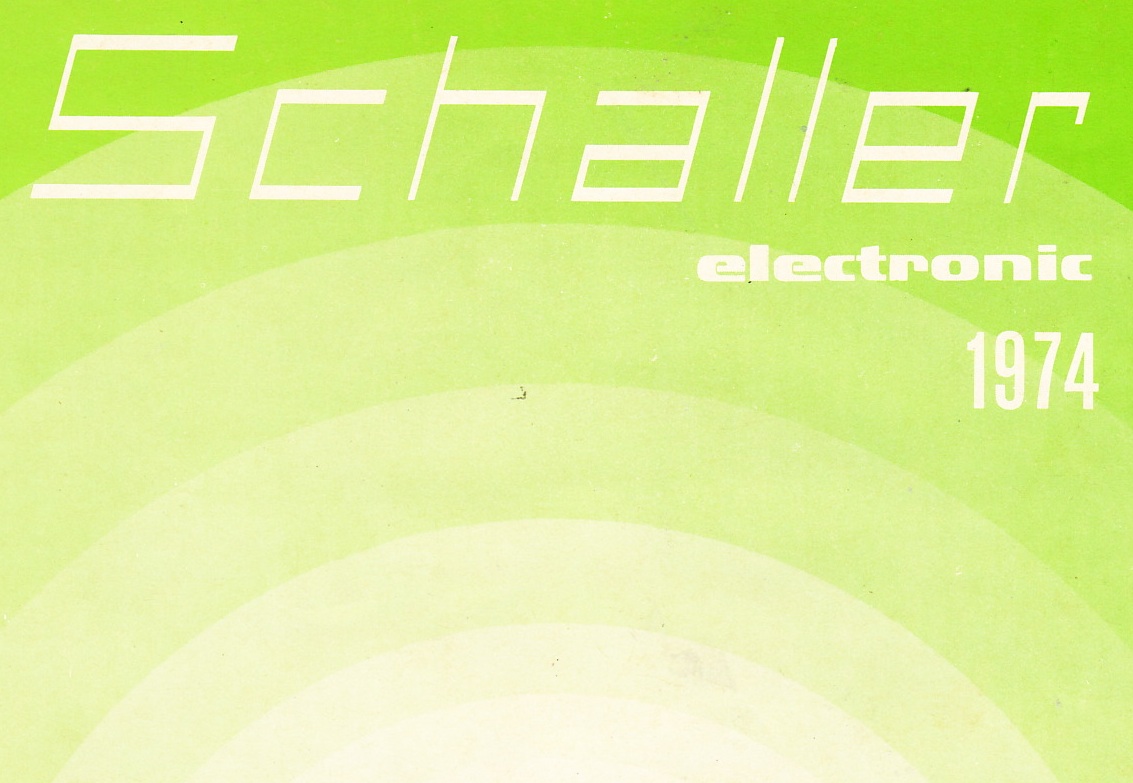 I can vaguely remember the Schaller Tremolo Pedal as being a cult-ish item in the US; the other units here don't ring a bell. Schaller is mostly known in the US as the manufacturer of high-quality tuning pegs for guitars, a role they have filled since the 1970s.  You can still to-this-day find many otherwise flawless vintage electric guitars with amateurishly-applied Schaller tuners.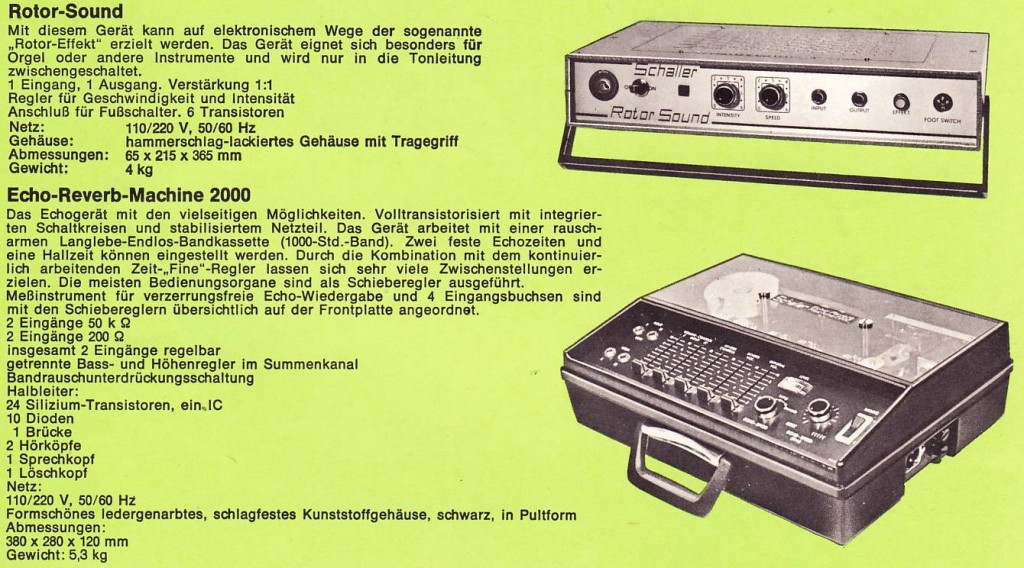 *************
*******
***
Update: a reader from the Netherlands sent in some pics of his recently-acquired  Schaller KV25; an earlier vintage with top-mounted controls.  Hope you fire it up and play some Shocking Blue riffs thru it Frans.
…and here's Frans entire Schaller collection: