Download the complete 20pp 1963 University Speaker Systems catalog (in two parts due to file size)
DOWNLOAD PART 1: University_1963_p1
DOWNLOAD PART 2: University_1963_p2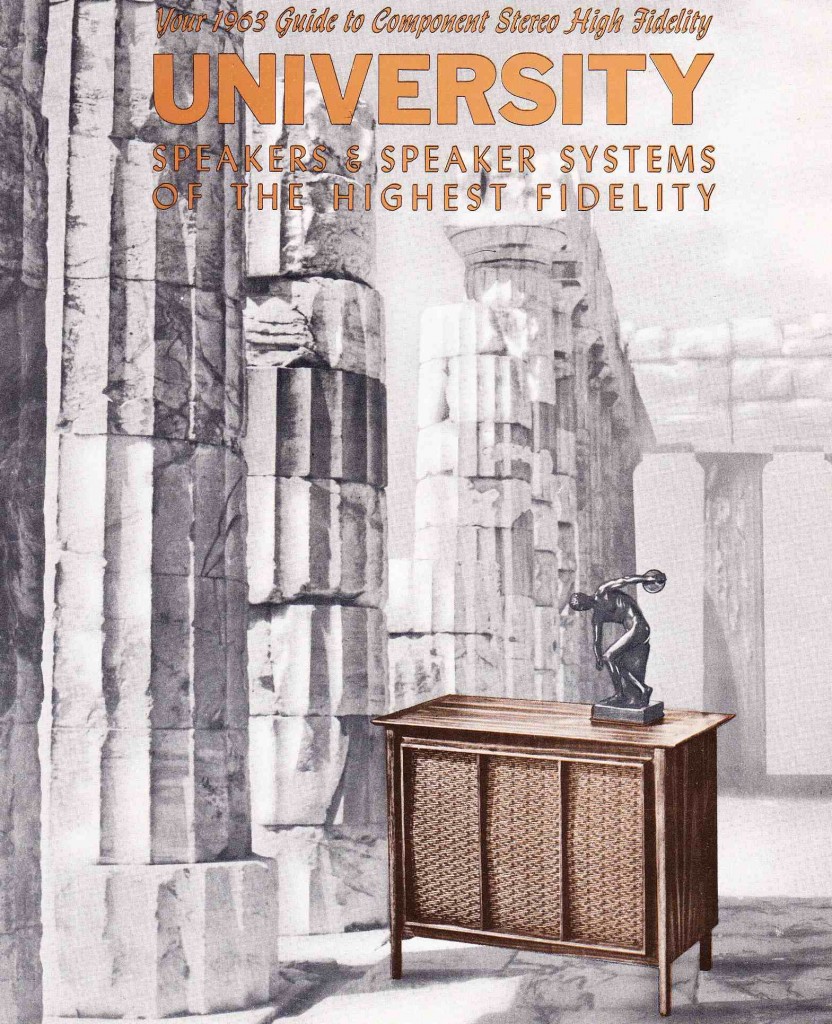 Products covered, with text, specs, and photos, include: University Medallion XII speaker system; Classic Mark II and Classic Dual-12 speaker systems; Companion II, S-80, Companionette, and Mini-Flex, and Mini bookshelf speaker systems; the full range of two-and-three-way coaxial University components including 315, 312, 6201, 200, 308, 200, UC-153, UC-152, UC-123, UC-122, UC0121, and UC-82; and University woofers, midranges, , tweeters, and crossover networks including C-15HC, C-12HC, C-8HC, C-15W, C-8W, HF-206, UXT-5, 4401, C-8M, Sphericon, H-600, Cobreflex, T-30, T-50, N-1 High Pass Filter, N-3 acoustic baton, N-2A and N-2B crossovers, plus more.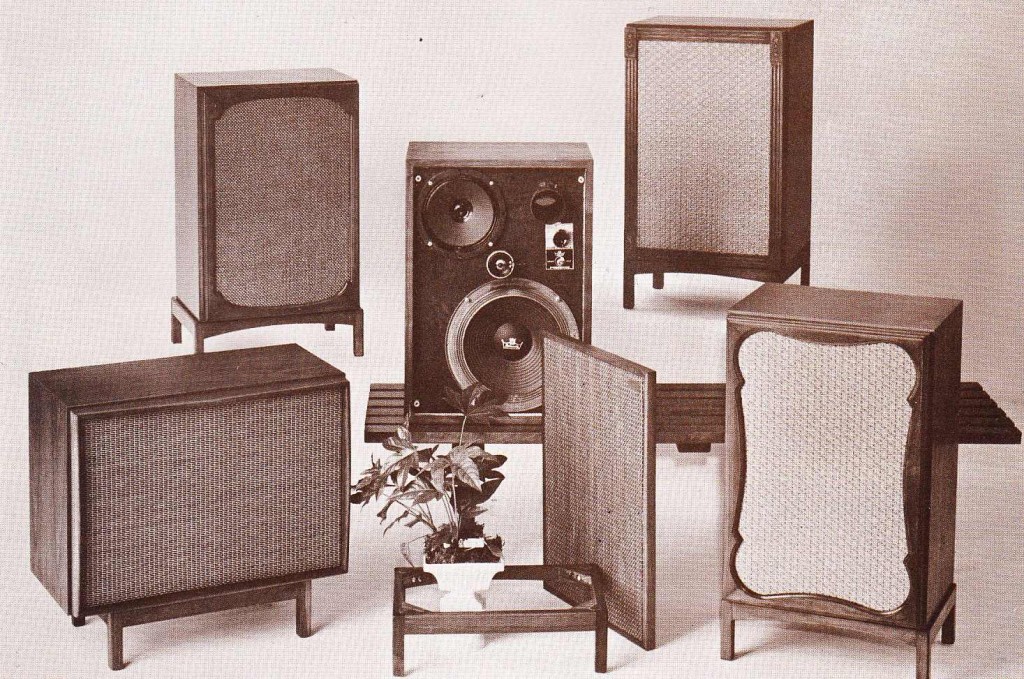 Above, the flagship Medallion XII system in a variety of "select-a-style" grilles.  There is a pair of Medallion XII (in French Provincial trim, naturally) on eBay right now for $200.  University Sound was founded in 1936, and became part of the LTV_Ling_Altec family of brands sometime before 1963, and eventually became absorbed into the Telex corporation.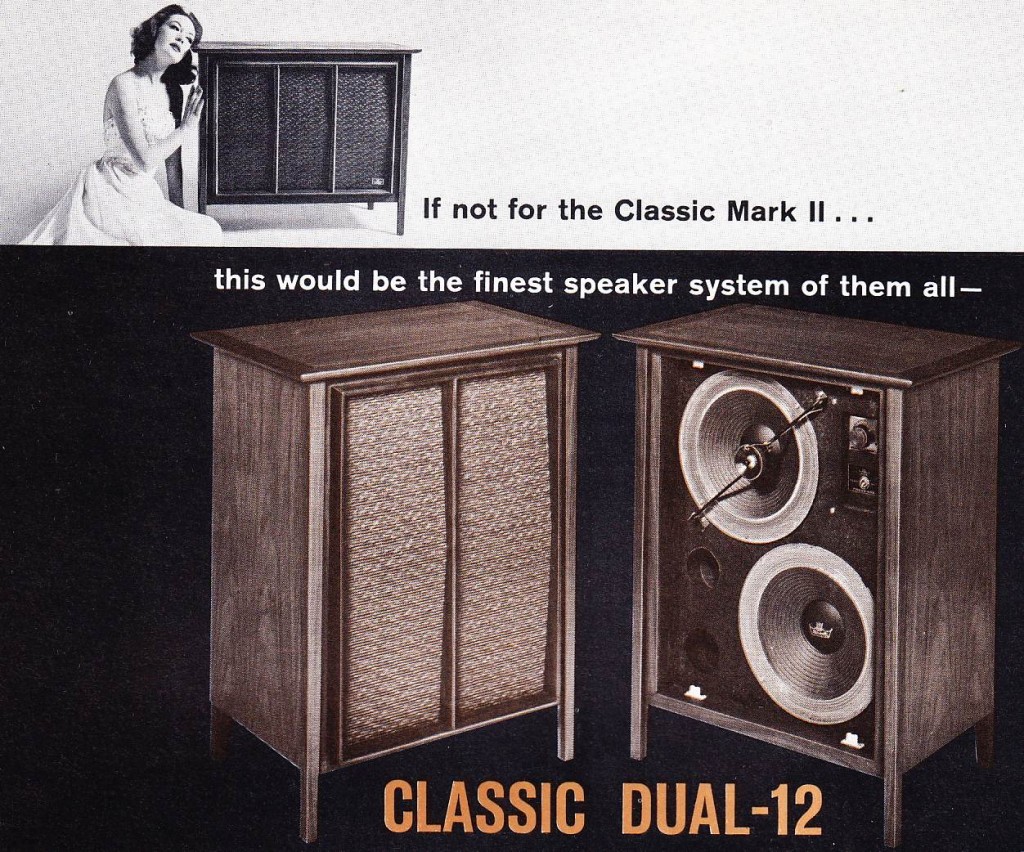 Above, the University Classic Dual-12 system.  These things look serious.  I currently own a University single-12 system; it is a corner unit from the Mono era; its has very nice cabinetwork and it sounds surprisingly good for a full-range 12″ system.
This catalog is obsessively dedicated to selling speakers to a male/female couple.   Nearly every human image consists of a sample couple in the throes of consideration.  Which system to buy for our home?  So much to learn.  Let University help you.  Honestly I can't read the emotions in these faces.  Perhaps early-1960's people had a different feeling-set than we experience in the (post-Vietnam/LSD/Civil Rights) era.  Confused by these photos, anyhow.  This series seems to suggest: 1) 'quiz-show-don't-know-the-answer'; 2) 'I'm not really paying attention to you'; 3) (undeserved?) smugness; 4) 'we're on a boat, and you've been naughty.'