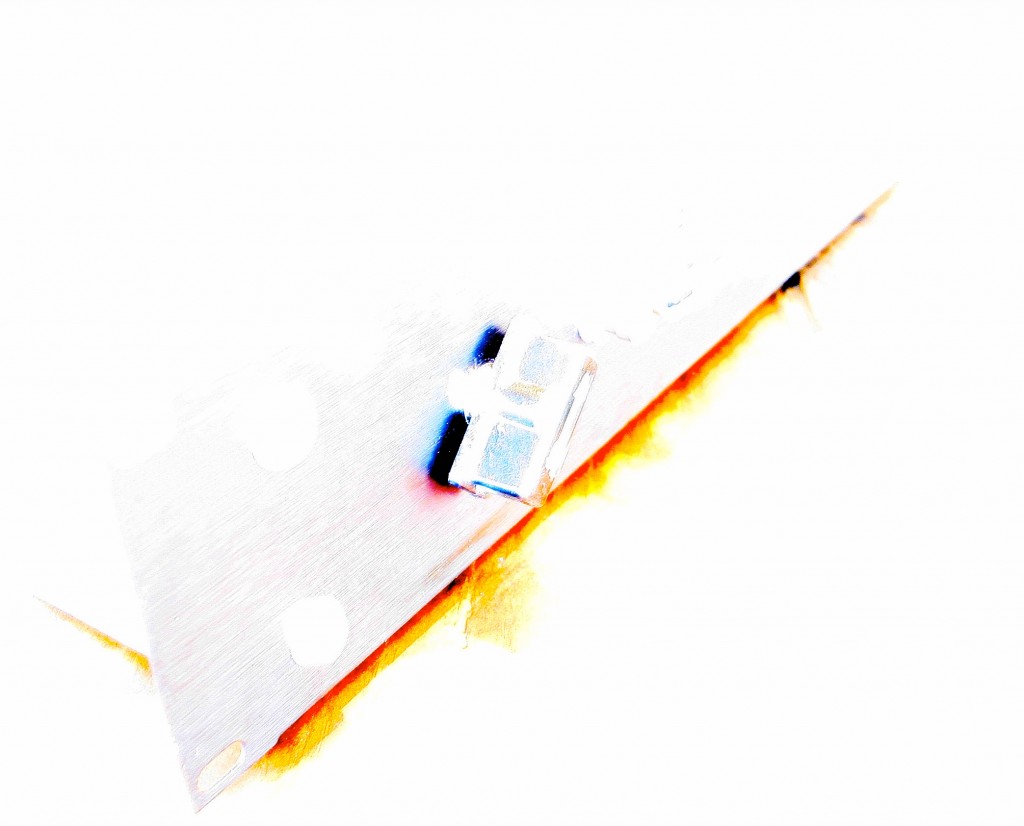 My latest microphone preamp design is completed and sounding very cool… The Old '76.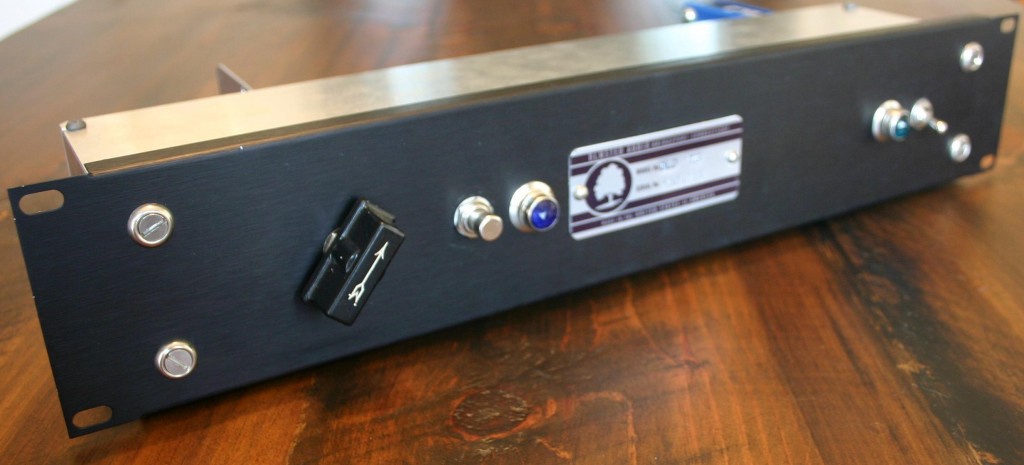 The Old '76 is a novel three-stage design; it's not based on any past or current production microphone preamp.  That being said, the circuit is nothing revolutionary: an input transformer (in this case a UTC O-1, as I was temporarily out of Jensen 115s) connects to an RCA 76 tube, biased in textbook (or, at least, RCA-Receiving-Tube-Manual-book) fashion; volume pot follows and then on to a 6SL7 tube with the first stage plate directly coupled to the grid of triode 2; the output is a cathode follower with a Solen cap and onto an Edcor output transformer.   The pushbutton switch (with associated pilot lamp) activates 48V phantom power.  Overall gain is approx. 60db and response is flat 50hz – 18khz.  I am betting that the slight high and low end roll off is due to the UTC O-1; the next build will use my customary Jensen input transformer and we should see 25hz-20khz flat response.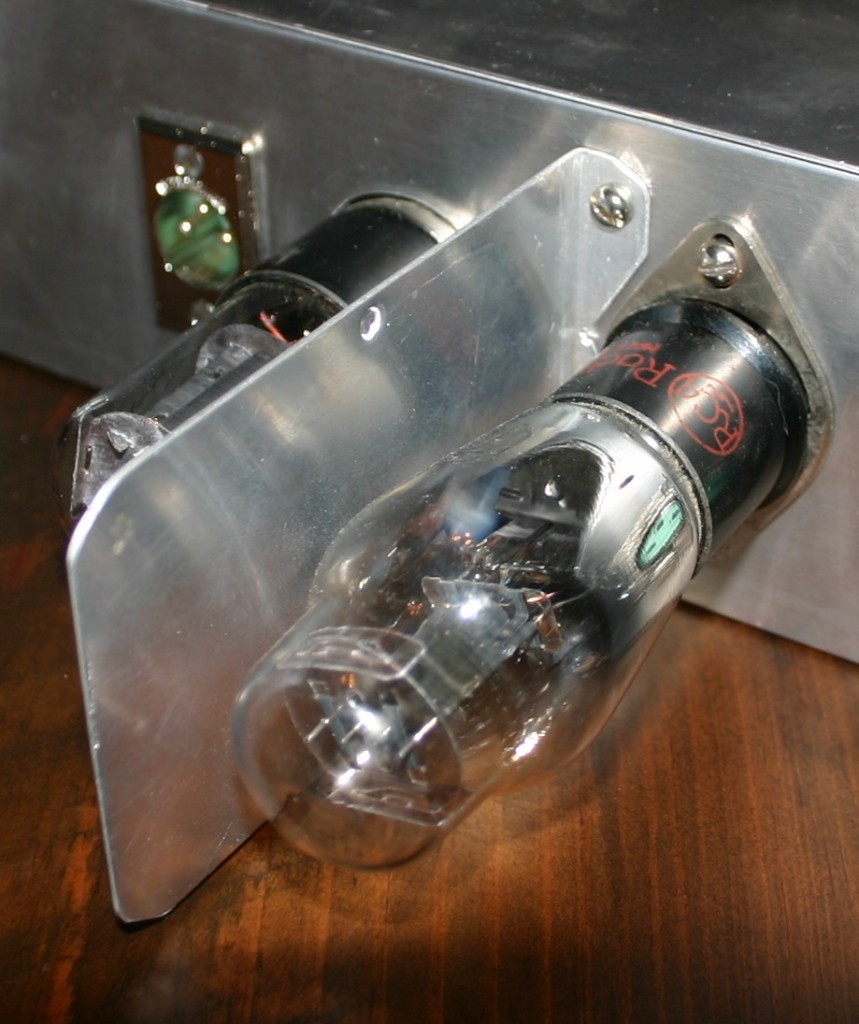 76 tubes were often used in ancient console radios with a large tubular shield positioned around them; the reason for this became quiet clear once I had finished my piece; before I added the above-depicted aluminum plate between the 76 and 6SL7, I was getting some unpleasant ringing on very high frequencies.
I had wanted to build a mic pre with some of these very old two-digit designation tubes for some time now.  Hi-Fi fans seem to love the 76 tube, so I figured there was probably something worth investigating.  76 tubes are readily available and pretty inexpensive; it is a bit of a challenge to find the 5-pin bases that they require though.  AES sells only one 5-pin base, and it's expensive and oversized.  My prototype unit here used an older Amphenol socket that I dug up somewhere.

Some other miscellaneous design notes: B+ rectifier is a 6×5 tube; hammond 15mh choke was used in the B+ chain; DC filaments, as usual; the phantom power supply has a slow ramp-up when activated; the three-pole phantom switch 1)connects the 48v supply to the main power supply; 2)connects the phantom indicator lamp to the 6v supply; and 3) connects the 48v to 6.8k resistors that actually connect to the mic input jack.  I find a three-pole switch necessary in these instances because there is some 'drain' time involved when phantom is turned off, even with a bleeder resistor; disconnecting the 48v right before it hits the mic jack provides 100% assurance that you (I) won't melt that BK5 ribbon (again).
An A/B test of The Old '76 vs. the usual API 512 will be posted here in the next month or so.