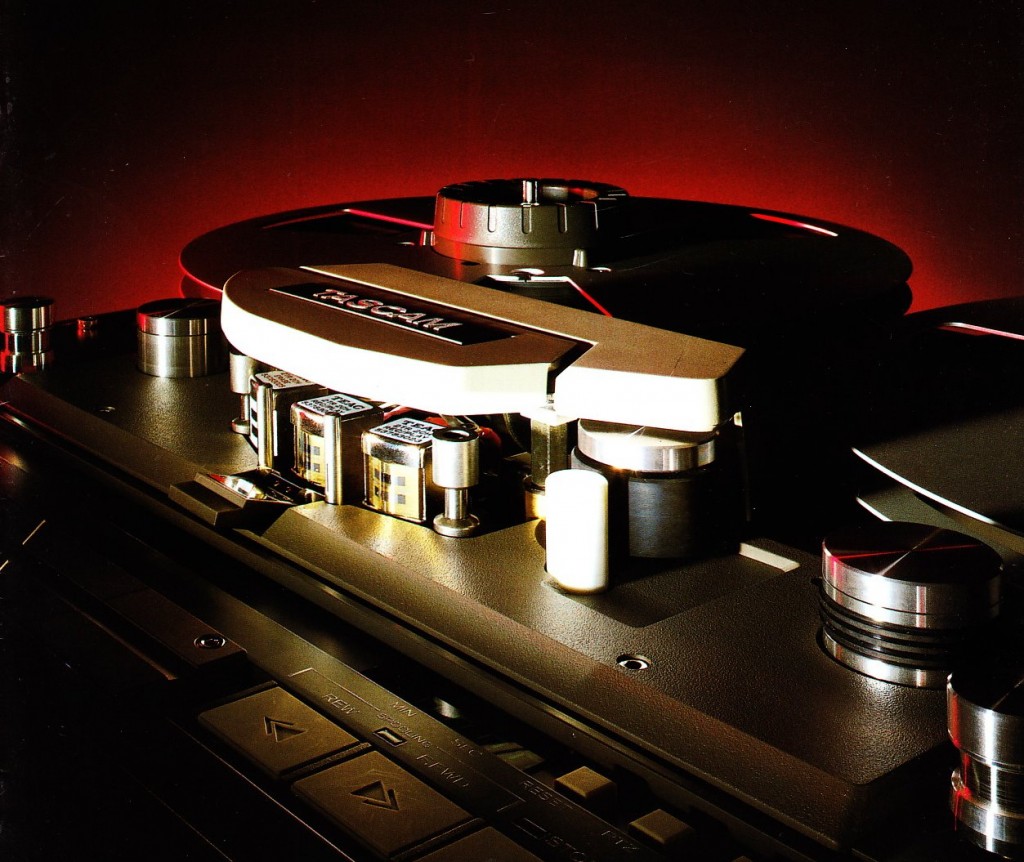 Download the complete twelve-page Tascam Series 40 catalog, c. 1984:
DOWNLOAD: Tascam40series1984
Products covered, with extensive text, specs, and photos, include: Tascam 42 1/4″ stereo tape machine, Tascam 44 four-track 1/4″ tape machine, and Tascam 48 1/2″ eight-track tape machine.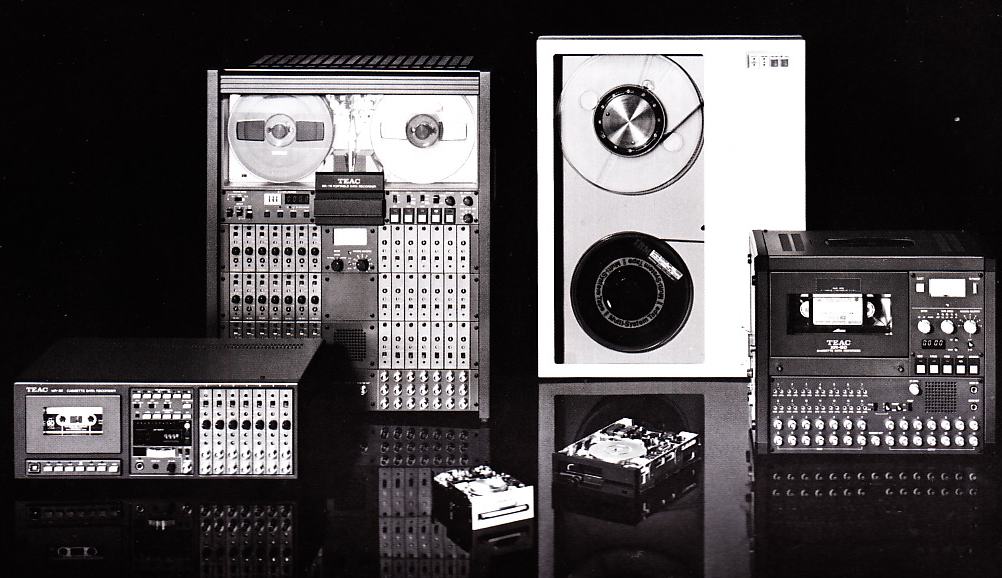 above: Tascam's various data recorders of the early eighties. 21-track 1/2″ anyone?
Tascam helped create the category of 'home-recording-studio' in the 1970s with their 4-track reel to reel machines.  The 3440, Teac 3340, and Tascam 40-4 and 80-8 tape machines were the backbone of thousands of home studios and project studios.  This line-up was improved in the 1980s with the introduction of the Series 40.  The Tascam 42, 44, and 48 tape machines offered better performance than the older models, plus standard features such as balanced i/o, varispeed, and confidence monitoring (IE, they are all three-head decks).  The battleship-grey finish of the series 40 lets you know that these are commercial/industrial machines, and the 70/80 lb weight reinforces that idea.   (N.B. – Tascam also offered a series 50 with even better specs; i have no direct experience with these machines tho…)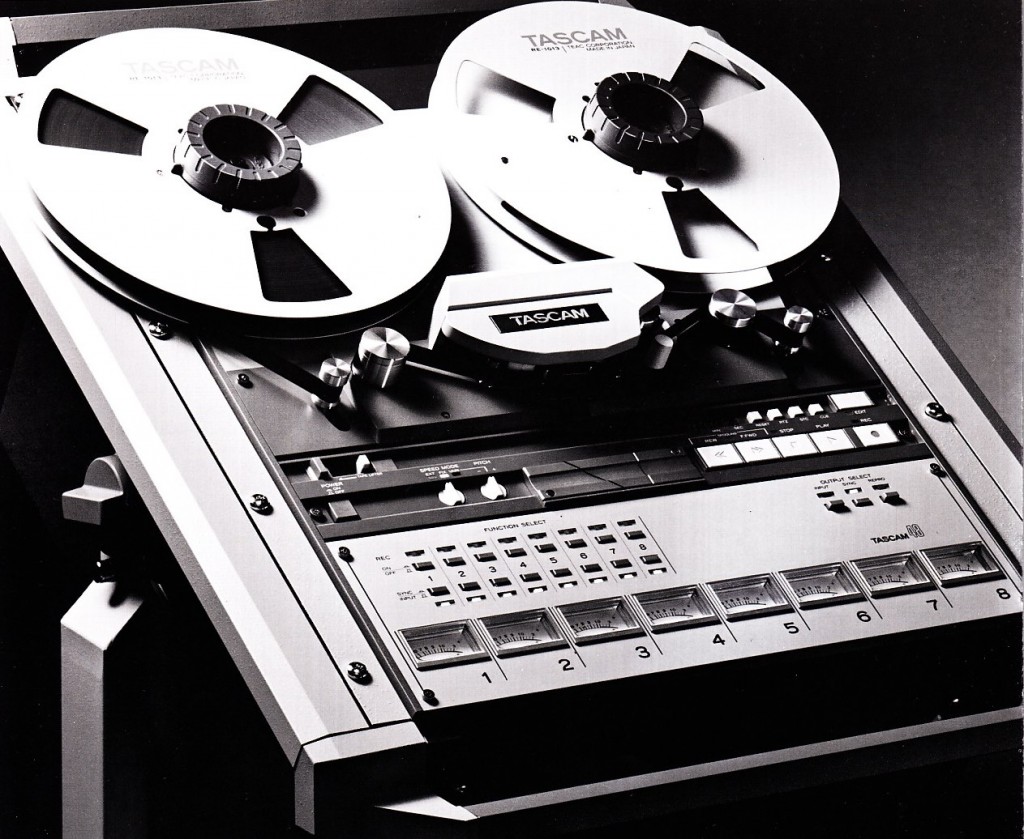 The Tascam 48
Many years ago I inherited a couple dozen pro reel-to-reel machines from a media company that had updated to DAT.  Otari 50/50s, Tascam 22s and 32s, Technics 1500s, etc…  The best unit of the bunch was a Tascam 44.   The operational characteristics and sonics of that machine were incredible.  It is long gone now, like all the others, sacrificed to pay-the-rent in late 90's Williamsburg.   It's one of the few studio pieces that I really regret selling.  I don't think I would ever go back to analog tape as a working production format, but as an effect of sorts analog tape has a quality that nothing else can deliver.  Just yesterday I was in the studio with E's Marantz dual-cassette deck, bouncing some submixes onto a Type 1 Sony cassette and then back into Pro Tools, trying to get just the right amount of high and low end breakup.  I got it right after about ten attempts with different level settings.  A three-head machine would have been very useful in that situation… especially one with varispeed.
Anyone still using a Tascam 44 or 48 for music production?  Drop a line and let us know…